About Last Night: Rory Roars
In case you were busy beginning a 15-day period of awkwardly pretending like you haven't been traded, here are the top six stories you missed in sports on Thursday:
In tipping your cap to Rory:
Despite a double-bogey on the 10th, red-hot Rory McIlroy fired a five-under 66 and sits one stroke behind the leaders after the first round of the PGA Championship. McIlroy's hot play fails to explain why he's playing the PGA Championship while wearing a hat that's slightly too big.
I have so many questions. What does the big brim accomplish? Is it about keeping the nose shaded? Or is it just fashionable? If so, why are hats that make you look like a boy wearing his dad's clothes the new trend in golf fashion? If not, why would Nike try to make weird brims a trend by putting them on the world's best athlete who also happens to have the face of a teenager? And if big brims are in, why not go for it with a massively large brim? Why a slightly bigger brim? Who's profiting from slightly bigger brims? I want names! And brims!
In vengeance is a dish best served in preseason:
A late Brock Osweiler touchdown pass gave the Denver Broncos a 21-16 win over the Seattle Seahawks and a measure of revenge for their disastrous defeat in Super Bowl XLVIII. That measure? Approximately a picoliter of revenge. That's a really, really small amount of revenge.
Meanwhile, in a well-lit Super Bowl XLVII rematch, the Baltimore Ravens beat the San Francisco 49ers 23-3. The only good news for 49ers head coach Jim Harbaugh, whose team cruelly only seems to lose when he plays his brother or Pete Carroll, is that an intrepid denizen of the Internet made this Vine:
Jim Harbaugh and Ginuwine? Genius.
In successful relocations:
Jon Lester was dominant in his second start with the A's, spinning a three-hitter as Oakland beat the Minnesota Twins 3-0. "Champagne will flow in the halls of O.co Coliseum tonight," A's general manager Billy Beane declared after the win, which made Oakland the first major league team to reach the 70-win plateau. When asked if he was specifically celebrating the 70-win mark as an indicator of postseason success, Beane shook his head and said, "No, I just heard a weird sound coming from one of the luxury boxes and assumed it was a valve issue with our champagne lines." Beane then pulled out a wrench and left the room while muttering to himself about his life choices.
In leaving the ball but still going home:
Kevin Durant has left Team USA in advance of the FIBA World Cup, citing fatigue in advance of the upcoming NBA season. "Not concerned," said Team USA head coach Mike Krzyzewski when asked about his team's chances going forward without Durant, "I've made 21 Sweet 16s without Kevin Durant; I think I can handle Argentina." Krzyzewski then winked and said, "I mean, it's not like Team USA is coached by Rick Barnes." This concludes a surprise installment of everyone's favorite About Last Night feature in which we remind America that Rick Barnes did not make the Sweet 16 with Kevin Durant on his team, "America, Rick Barnes Did Not Make the Sweet 16 With Kevin Durant on His Team."
U.S. men's national team and L.A. Galaxy legend Landon Donovan announced his retirement from professional soccer effective at the conclusion of the current MLS season. Let's take this opportunity to take one last look at Donovan's greatest moment as an American soccer player. Take special notice of Donovan's eyes as the critical deflection is happening. You can see him getting ready to seize the opportunity for greatness. Look at the manifestation of years of preparation. Look at the intensity and focus as he overcomes the odds in applying a crucial late touch: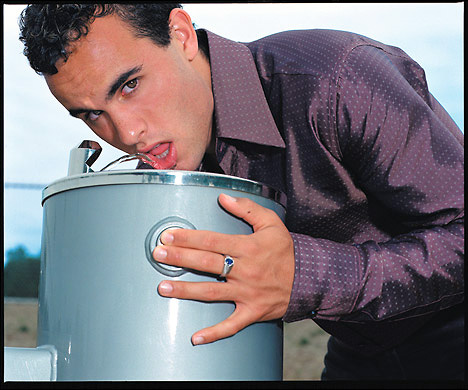 Thank you, Landon Donovan. Thank you.
Filed Under: About Last Night, Rory McIlroy, Seattle Seahawks, Denver Broncos, Baltimore Ravens, Jon Lester, Oakland Athletics, Minnesota Twins, Kevin Durant, Team Usa, Landon Donovan, San Francisco 49ers