Your Semi-Ignorant Guide to College Football: Week 5
All right, my pals, I'm in Chicago this week watching the U.S. kill or be killed in the Ryder Cup, so this installment will be short. Instead of the usual fanfare, here are the top-ten things to care about this weekend in college football.
10. Texas Tech and Iowa State are undefeated
And one of them is going to stay undefeated after they meet on Saturday. You might remember the Cyclones as the team that upset Oklahoma State in Ames, Iowa, last year, thus preventing Brandon Weeden and company from being ruthlessly dehumanized by LSU in the BCS championship. The wonderfully named Steele Jantz is back at quarterback for Iowa State after losing his starting job to freshman Jared Barnett last season, and he leads a competent offense. But the real strength of this Cyclones team is its defense — although that's a little like saying my strength is defeating 7-year-olds in arm wrestling. True, as far as it goes, but it's all relative. Texas Tech will be their first test, and the Red Raiders are fourth in the nation in passing yards. Mike Leach may be gone, but his philosophy remains, and quarterback Seth Doege has a Top 10 QB rating. Of the two teams, Tech is most likely to make some noise in the Big 12, and this will be a good chance to see them before they face Oklahoma and West Virginia in Weeks 6 and 7. Followed by TCU, Kansas State, and Texas. Yikes.

9. Oregon State, possibly real, reals out against Arizona
Oregon State beats Wisconsin at home? Fluke. Oregon State beats UCLA on the road? Probably a fluke, but maybe not. The Pac-12 is a chaotic joy this year (especially with all the Los Angeles teams losing, delightfully), and the Beavers are the conference's most pleasant surprise. It's hard to really judge this team, though, since their two wins were both close, and both against highly questionable squads. But that didn't stop the AP from dropping a no. 18 ranking on them.
Arizona's impressive win against Oklahoma State didn't keep them from getting the ol' AP boot out of the Top 25 after a 49-0 drubbing against Oregon. And yet, crazy as it sounds, that was one of the closest 49- results I've ever seen. It's worth remembering that Arizona was in the red zone over and over and over again in the first half against the Ducks, and failed to even get a field goal. It was 13-0 at halftime. I remember thinking that it might be tough for Chip Kelly and company to cover the 22-point spread. Obviously things changed in the second half, but a 3-1 Arizona team with a deceptively good showing against Oregon and a win against Oklahoma State strikes me as pretty well set against Oregon State, rankings be damned.
8. Everyone Says FSU is going to lose to South Florida
TRAP GAME! TRAPPPPP GAMEEEEE! Scream this 10 times and you can be a football pundit. This is supposedly trouble for FSU because South Florida is kind of good by Big East standards, and the game is on the road, and the Seminoles have spent the last week riding speed boats in the Gulf of Mexico and getting fat on gumbo to celebrate beating Clemson. Nonsense. The only reason the Clemson game was even close is because OC Chad Morris is a smoke-and-mirrors expert who manufactured first-half success by being tricky. Without world-class talent and coaching smarts, no non-SEC team is going to move the ball against Jimbo's boys. Noles by 80.
7. Ole Miss visits Alabama
I promised myself I wouldn't use the expression "ruthlessly dehumanize" twice in one post, but …
6. Devils cursed by Demon Deacons
HEAR ME OUT, GUYS. HEAR ME OUT ON THIS ONE.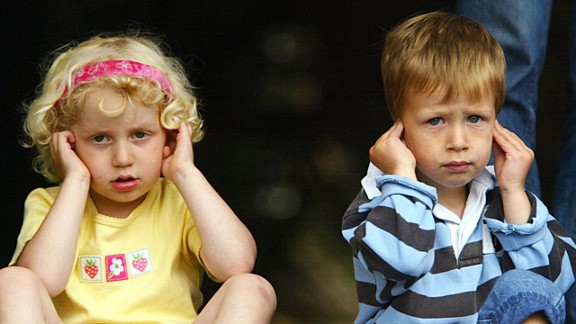 Fine, don't hear me out. But I'm going to keep talking anyway. Duke is 3-1, with wins over quality franchises like FIU, Memphis, and the famous Eagles of North Carolina Central. That's right, we won the Durham Derby. But here's what makes this game really interesting: Look at the results of Duke–Wake Forest over the past 12 years.
2000: 28-26, Wake
2001: 42-35, Wake
2002: 36-10, Wake
2003: 42-13, Wake
2004: 24-22, Wake
2005: 44-6, Wake
2006: 14-13, Wake
2007: 41-36, Wake
2008: 33-30 Wake, OT
2009: 45-34, Wake
2010: 54-48, Wake
2011: 24-23, Wake
Obviously, Duke has not been what you'd call an "elite" program over that period. But Wake Forest is terrible, too, and there's no reason why they should have won 12 years in a row. I mean, look at the margin of victory! 2, 7, 26, 29, 2, 38, 1, 5, 3, 11, 6, 1. That's too many close games. This is a mathematical anomaly. But if Duke can reverse the curse, they have an actual shot to make a bowl game. And that would be the real anomaly.
5. Wisconsin and Nebraska attempt to out-dull one another
This game feels really, really boring to me. According to my source in Vegas, the odds that neither team uses a receiver are higher than they've been since 1921. Bo Pelini has called 192 runs to just 97 passes this season, which is so Bo Pelini (some of those runs were actually Taylor Martinez scrambles on a pass play, but you get the idea). The Badgers barely score, play a slow, plodding style, and yet are sort of competent at 3-1. Wait a second — is Bo Ryan coaching them? Classic Bo! Stick to ruining basketball, Bo! But anyway, this is the first game on the Big Ten docket for both clubs, and either one actually stands a good shot to make a run at a conference title, considering the miserable state of Midwest football. If you happen to watch this game, mute the audio and put on a mix CD of Sufjan Stevens's saddest songs.
4. Texas Invades Stillwater
An odd thing about the Longhorns is that Case McCoy, a junior, is behind sophomore David Ash on the depth chart. That basically means the end of his career barring an injury, right? I can't fathom a Longhorn world where a McCoy with a blunt-sounding first name beginning with C isn't a star. So strange. I guess we'll just have to wait for young Cop McCoy to graduate high school and restore the natural order.
Anyway, as with many games this week, we're looking at a "How good are they?" road test. Malcolm Brown and Joe Bergeron are running all over their opponents, Ash has the third-best QB rating in the country, and a lot of different receivers are catching passes. The defense has been good, too, but even though the Cowboys have been written off after the road loss at Arizona, they still score a lot of points. And by the way, I don't want to declare the demise of the SEC before it happens, but with six teams in the Top 25 and a couple more lurking, the Big 12 has a solid argument for best conference in the country.
3. Tennessee-Georgia
Such an exciting game. For some reason, everybody expected Georgia to have trouble with Vanderbilt at home last week. Maybe we're just too used to watching Georgia disappoint its fan base in excruciating fashion. But it was a trouncing, and the Athens faction is starting to believe they deserve that no. 5 ranking. The Dawgs look like big favorites here, and for Tennessee it comes down to whether QB Tyler Bray can make a dent in the Georgia secondary. It was tough going in a 37-20 loss to Florida, but I'm not convinced Georgia's fluke-loss days are totally in the rearview mirror. The Bray–Aaron Murray duel should be awesome, and at the very least we should be treated to a very un-SEC-like point total. You can bet that, somewhere, Nick Saban will be turning over in his grave. The grave that he sleeps in at night, because Nick Saban is an evil football vampire.
2. The Blessed Buckeyes in the land of Spartans
The biggest beneficiary of the down year in the Big Ten is our old pal, Urban Meyer. It's pretty funny, when you think about it; he came into an unfamiliar situation with players he didn't recruit, and four weeks into the season it looks like he'll have a decent shot at winning the Big Ten. Without even rebuilding! Granted, he hasn't played a conference game yet, but I don't see a single team on the schedule the Buckeyes can't beat. Especially considering how much composure they've shown over the past three weeks. Yes, the games have been close against Cal, UCF, and UAB, but each time they got better as the game went along, Braxton Miller made big plays, and they've proved to be the better team in the clutch. We'll have a clearer idea of what they can accomplish after this week (I know, I know, I sound like a broken record, but it's so early), and also whether the Spartans have fully recovered from the Irish headlock Notre Dame put them in two weeks ago. And yes, "Irish Headlock" sounds like something dirty and unpleasant.
1. Baylor–West Virginia
Remember how Tennessee won a national championship right after Peyton Manning left? Well Robert Griffin III just left Baylor, and … okay, you're right, I'm not going there. But I love their pluck, especially last week in a high-scoring win over those pesky War Hawks from Louisiana-Monroe. There's no fear in the Bears, and I think we'll find out this season that their success in 2011 wasn't wholly dependent on RGIII. Mostly, maybe. But not wholly. I don't think they can win at West Virginia, though. The Mountaineers have too many weapons, and all those crazy people in overalls and straw hats cheering them on. Any reasonable person would pick Geno Smith as the leading Heisman candidate right now. With 12 touchdown passes (first in the country), a QB rating of 191.2 (second), an 81.4 percent completion rate (first), zero picks, and 9.1 yards per attempt, he's been spectacular. But then I look at the Maryland win last week, and how it stayed close for a long time, and my mind starts to drift back to Baylor …
This Day in Duke Football History
On September 27, 1972, Duke receiver Frederick "Slackjaw" Bennett became the first and only person to be hospitalized for choking on a football during a game.
Abridged Unorthodox Heisman Watch
1. THE KLEINAPPLE EXPRESS, Kansas State
I made the critical mistake of doubting him last week, and what did he do? He strolled in to Norman, Oklahoma, and upended the Sooners all by himself. Without a helmet or an offensive line. At least that's how I remember it. Give him the Heisman now and maybe he'll have mercy on us. But it's probably too late; the Kleinapple Express is Collin-izing America. Enjoy the games.
Filed Under: College Football