The Rock Has Surgery, Confirms Membership of the Human Race
Troy Rizzo/FilmMagic
Has Dwayne Johnson been looking particularly extraterrestrial these days? Bulking up for Pain & Gain, he appears to have gone beyond your basic creatine-aided swelling and passed into some kind of advanced, superior non-human realm. But, sadly, we now have proof The Rock is indeed human. I mean, do superior advanced aliens get hernia surgery?
Apparently, the injury occurred during a recent wrestling match with John Cena, and Johnson suffered a torn abdomen and abductor muscles. And on Monday night, Johnson underwent the surgery, which he'd previously explained via Twitter like this: "Saw my Dr who had to push my intestines back thru the tear in my abdomen. Kinda romantic." On Tuesday, he tweeted "Surgery a success! Dr repaired 3 hernial tears (fun pain). Superman is on the mend.. #WeFallWeRise" He also tweeted the photo below: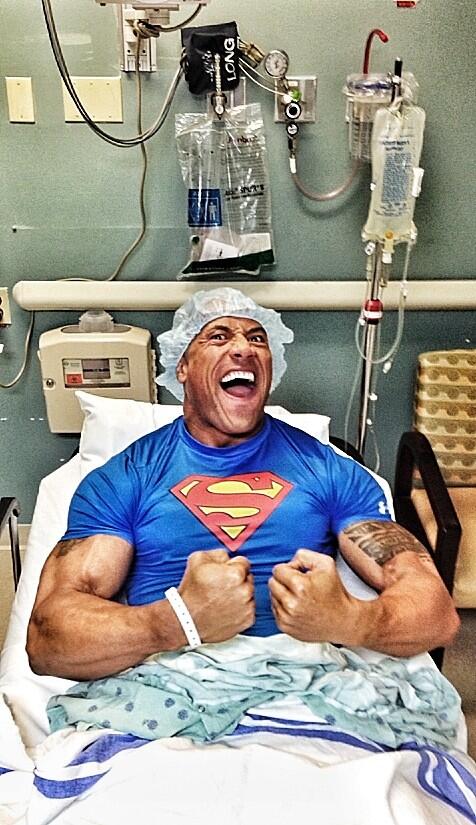 OK, so either The Rock is authentically human and physically fallible, or he's lulling us into a false sense of security so he can more easily deploy his Chitauri army over New York City.
Filed Under: Dwayne Johnson, Pain and Gain, The Rock