The Grantland Consumer Advisory of the Day: This Ghostface Puzzle
Everyone else in the music-nostalgia repackaging business, consider this an official warning to step up your game. As Pitchfork points out, a label called Get On Down is re-releasing Ghostface Killah's classic 1996 debut, Ironman, as a "Premium Collection: Gold Edition" package — and that package comes with an Ironman album cover puzzle. There's only 2,000 of them available, and each includes a remastered 24k "audiophile gold disc" CD, a "cherrywood trophy box," a 48-page hardcover book, and — oh, yeah — that Ghostface puzzle.
Here is that puzzle: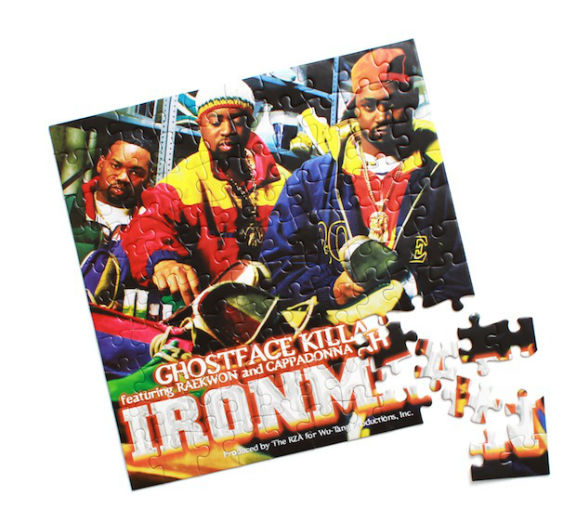 Yep, Rae, Don Don the Cabdriver, a bunch of Wu Wear wallabees, and Mr. Tony Starks himself, all in glorious, jagged, puzzle-piece form. The reissue drops later this month. I suggest you start saving your funds now, possibly by embezzling your place of business.
By the way, this really does escalate the whole enterprise. Meaning: If the Supreme Clientele reissue doesn't come with a make-your-own diorama set, I'll be sorely disappointed.
Filed Under: Ghostface Killah