Triangle Cheat Sheet: NFL Free Agency Day 1
We're one day into the NFL's free-agency signing period, and boy, has it been busy. We understand not everybody has time to follow every single Browns signing or 49ers signing, let alone the specific contract details of each. So to help keep you up to date on the big moves you should know, we've compiled a (very short) list of NFL guys some of the teams have signed, accompanied with a social media element to mix things up. All contract information is courtesy of Spotrac.com.
Baltimore Ravens
• Eugene Monroe, 5 years, $37.5 million
Let's start off with a cute destination wedding video:
Cleveland Browns
• Donte Whitner, 4 years, $28 million
Whoops, well, you can always change that tat somehow, right?
Denver Broncos
• Aqib Talib, six years, $57 million
JDot from PatsFans.com: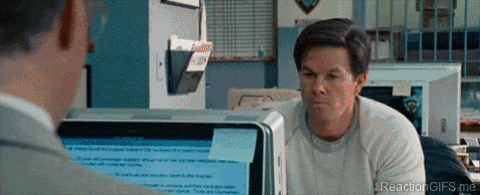 New Orleans Saints
• Jairus Byrd, 6 years, $54 million
This was nice. Sorry about your loss, buddy.
Arizona Cardinals
• Jared Veldheer, 5 years, $35 million
The dude has a lot of workout videos, but boy, is his squat game on point.
Tampa Bay Buccaneers
• Alterraun Verner, 4 years, $26.5 million
Alterraun Verner is great on camera. Here's proof:
Chicago Bears
• Lamarr Houston, 5 years, $35 million
Sometimes, message boards are where you find that real talk:
"I'm pretty excited about this dude.. Sounds like we got a good one.. He got paid.. He better earn that cash now!"
"Lamarr's arms are bigger than my legs."
♦♦♦
For more Grantland coverage, check out:
• Bill Barnwell makes sense of the first day's action.
• Robert Mays on the perks of being patient in NFL free agency
• Mays and Barnwell get together for an emergency NFL podcast to share their thoughts on the moves so far
Filed Under: Cheat Sheet, NFL