Hovercrafts and LeBronold Palmers: Bubba Watson Being Awesome
Mike Strobe/Getty Images for Oakley
Bubba Watson, as you can see above, is putting heads to bed. Sometimes athletes go on hot streaks, and those hot streaks can extend beyond the field or arena or, in Bubba's case, the course they play on. They go on life hot streaks. And right now, in life, Bubba Watson is on fire. Let's watch the flames …
1. This Whole Hovercraft Thing


Bubba Watson, Oakley, and some Australian guy who should probably be running NASA got together and made a hovercraft golf cart. There are few words that elicit a burst of joy like "hover." Hovercraft, hoverboard …
It's great that this thing has a light "footprint," because it's really important that golf fairways remain pristine. That's definitely the most important thing in life. But what's even more important is that stuff like this exists. I was promised floating cities; I was promised replicants; I was promised robot butlers. I guess this hovercart will have to do.
2. #Rare
Hey @kingjames got my "LeBronold Palmers" on today!!! #urwelcome twitter.com/bubbawatson/st…

— bubba watson (@bubbawatson) March 29, 2013
These are ridiculous and unattainable. I really want these for my S/S '13 Harry Dean Stanton in Alien look. Cop them for me.
3. Courtside Manner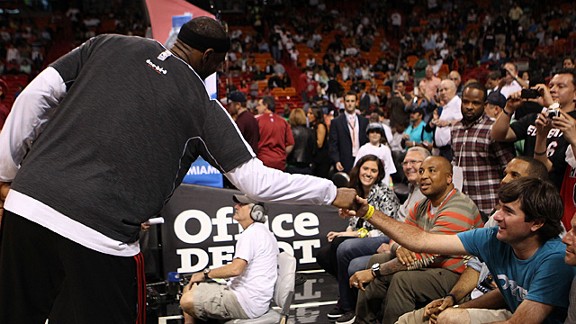 One of Bubba's favorite leisure activities is taking in an NBA game from courtside seats. Great things happen when Bubba Watson sits courtside, folks. Above he is getting dap from LeBron. And here he is keeping it casual with Jeffery Donovan. FROM BURN NOTICE.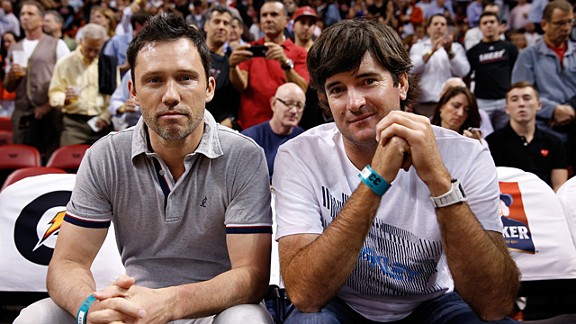 Bucket list right there. And here he is with a bunch of Stormtroopers.