Golf's Most Powerful: May Edition!
Richard Heathcote/Getty Images
The Players Championship starts today, which means it's time to unveil the Sport of Golf Power Rankings, a new feature for The Triangle. If you're new to the game, the Players Championship is often called "the fifth major," and tends to draw one of the strongest fields of the year. The island green on no. 17 at TPC Sawgrass might be the single most famous hole in American golf (even though it's not really an island … shhh!), and it's a verified drama magnet that rarely fails to produce an excellent finish.
So who will conquer Sawgrass, rule the island, and hold the Players Championship trophy? These are the 15 best golfers of 2013, judged on wins, earnings, the "hot" factor (recent results, guys! Grow up!), and yes, a little bit of history and reputation. We start with an honorable mention:

HM: Brett Rumford, Australia
Money List: no. 1 (European)
Wins: 2
Hot Factor: Extreme Jalapeno Cilantro Cayenne
Notes: Tragically, Mr. Rumford won't be playing in Ponte Vedra this weekend. He's coming off back-to-back wins on the European Tour (in South Korea and China) and is now no. 1 on the European Tour money list. Unfortunately, the Players Championship is run by the PGA Tour (unlike the four majors), and as you see by its qualification process, it's not easy to get an invite from Europe. Unless you win a major, the only way to qualify without participating in PGA events is by cracking the top 50 in the world rankings. Rumford's success shot him up to 76th, but it's not good enough. We'll miss you, Rumfy.
15. Derek Ernst, USA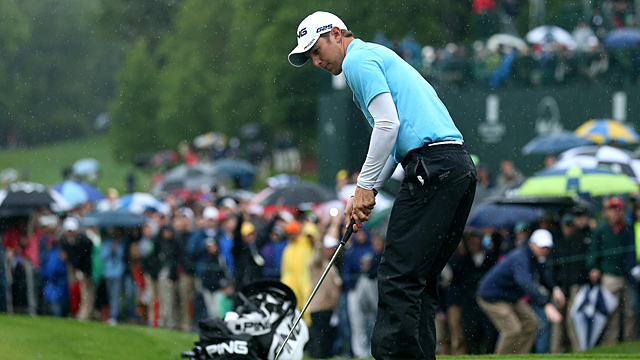 Money List: no. 25 (PGA)
Wins: 1
Hot Factor: Destiny-Hot
Notes: Ernst is on the list because he won at Quail Hollow last week in what, for me, is the coolest golf story of the year. He's only 22, and he was in the tournament only because the greens were so bad that nine golfers dropped out, making room for the alternates. Four days later, the guy who was ranked below no. 1,000 in the world had made a million dollars and earned a two-year exemption. Seriously, read up. Now, Ernst has missed five of eight cuts this year and finished outside the top 40 in his other two starts, so his likely impact at Sawgrass is minimal. But come on, what could be a better story?
14. Dustin Johnson, USA
Money List: no. 11 (PGA)
Wins: 1
Hot Factor: Recovery Hot
Notes: DJ won his first event of the year in Kapalua, Hawaii, and followed that up with four straight clunkers that included two missed cuts and a withdrawal. He began his recovery in late February before breaking into the top 10 in Houston and finishing 13th at the Masters. He hasn't played since Augusta, though, so it's hard to tell what kind of form he'll bring this weekend. But Johnson has been sniffing around the majors for a couple of years now, playing in the final group on Sunday three times since 2010. I wouldn't be surprised to see him break out at Sawgrass — though "break out" might be a little strong, because (from what I can gather) Johnson seems like one of the more dull personalities on Tour. It'll be more like "flopping out like a sack of particularly flavorless potatoes."
13. Luke Donald, England
Money List: No. 44 (PGA), No. 64 (Europe)
Wins: 0
Hot Factor: Scarcity Hot
Notes: Donald has barely played this year, notching only six events, but he's got two top 10 finishes and is still clinging to the fifth spot in the world rankings. Also, we're not far removed from 2011, when he became the first man to hold down the no. 1 spot on both the PGA and European Tour money lists. (That, as you may have intuited, is insane.) Or 2012, when he had a year-long duel with Rory McIlroy for the no. 1 ranking. HOWEVER. Donald is also part of what I've dubbed "The English Choke Society," representing a country that hasn't won a major since 1996, and he's quickly becoming the best active player without a signature title. If he falters under pressure again this weekend, the main thing he should remember is to stay off Twitter.
12. D.A. Points, USA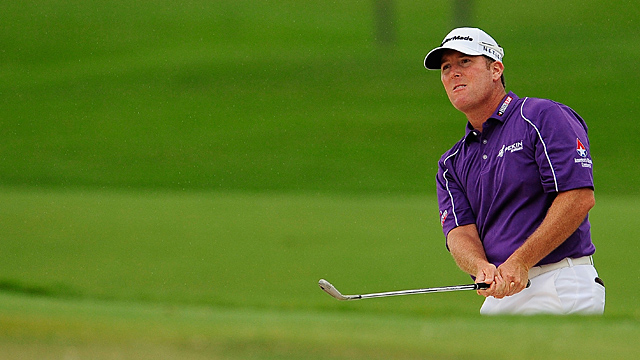 Money List: No. 7 (PGA)
Wins: 1
Hot Factor: Hot and Cold Hot (and Cold)
Notes: I know what you're thinking — does D.A. stand for Dirty Ace? The honest answer is that I don't know, but to keep the possibility alive, I refuse to look it up. You might also be wondering who the hell he is. Well, I'm also not really sure about that. But I can tell you that Mr. Points can absolutely light it up. He won the Shell Houston Open with a -16 finish and took second two weeks ago in New Orleans at -19. Considering that eight of the last 10 Players Championship winners have finished in (negative) double digits, and that the forecast is bright and sunny in Florida, it sets up well for a big run. The only problem is that he can get streaky cold, too; he missed the cut in seven of his first nine tournaments before winning at Houston, and was mediocre at Augusta.
11. Rory McIlroy, Northern Ireland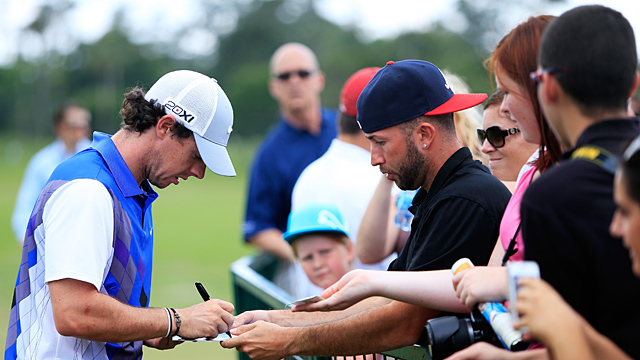 Money List: No. 29 (PGA), No. 54 (Europe)
Wins: 0
Hot Factor: Reputation Hot, But Not Real-Life Hot
Notes: This is a reputation pick all the way. It's been a mediocre year by Rory's standards, and there was that weird incident in March where he withdrew from the Honda Classic because of "wisdom tooth pain." And by "wisdom tooth pain," he meant "playing really terrible golf." But he's come back strong with three top 10s since then, and as CBS's Kyle Porter noted, he's had success on courses — like Sawgrass — designed by Pete Dye. And to use some Northern Irish slang, we should know by now that Rory is beezer and belter. Dinna bet against him or ye'll take an awful reddener, ya wick.
10. Steve Stricker, USA
Money List: No. 8 (PGA)
Wins: 0
Hot Factor: Sneaky Hot
Notes: Minnesota Stricks doesn't often play golf, but when he does, he prefers to finish in the top 10. (He's actually from Wisconsin, but Minnesota sounds cooler for nickname purposes.) He's had three great results in just five tournaments, putting him eighth on the money list with about half the effort anyone else has expended. That's the kind of efficiency you don't see outside of the man atop this list. Also, Stricker is just a classic nice Midwesterner. Watching him face Ian Poulter in the Accenture Match Play quarterfinals was a harrowing clash of styles, and I say "harrowing" because it felt like Poulter might literally glare him to death. And he pretty much did. But ever since Strick eased off the schedule throttle — the man is 46, after all — he's been very successful. It's almost made me forget that I completely blame Stricker and Jim Furyk for America's loss in the Ryder Cup. Almost.
9. Sergio Garcia, Spain
Money List: No. 2 (Europe), No. 28 (PGA)
Wins: 0
Hot Factor: Steady, Pulsating, Uranium Hot
Notes: Sergio has 100 percent talked himself out of ever winning a major, and you're just as likely to hear a story about how he hit a shot from up a tree as you are to hear that he actually won something, but the fact is that he's been playing really strong golf this year. Other than the time he withdrew due to injury because HE CLIMBED A FUCKING TREE TO HIT HIS SHOT, he hasn't been outside the top 20 in nine tournaments. So when I say he's "Uranium Hot," I mean he has the capability to explode for a great week — he won the Players back in 2008 — or explode because … yeah, because he climbed a tree.
8. Matt Kuchar, USA
Money List: No. 4 (PGA)
Wins: 1
Hot Factor: Defending Champion Hot?
Notes: Is defending champion hot a thing? It might have to be, because after winning the Accenture Match Play title, he's faded. Well, that might be harsh, considering he finished eighth at the Masters, but Kuchar's definitely lost some of the edge from his strong start to 2013. Whether he can get it back this weekend in time to defend his title is TBD.
7. Brandt Snedeker, USA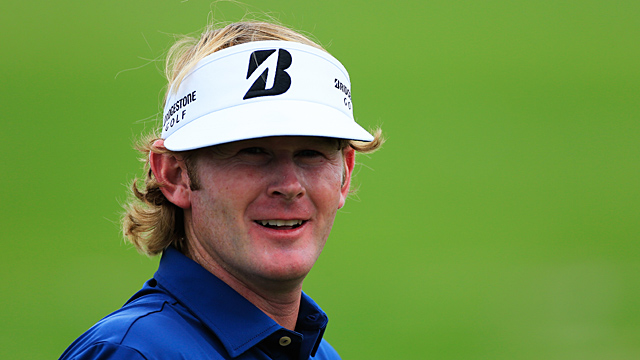 Money List: No. 2 (PGA)
Wins: 1
Hot Factor: Hot Coal Within a Sheath of Ice Hot
Notes: I'll be the first to admit that I don't "get" Brandt Snedeker. He's obviously an incredibly gifted golfer, but based on his meltdowns at the Ryder Cup and on Sunday at Augusta (where he was tied for the lead after Saturday), I think he's on the wrong side of the "gamer" spectrum. But he also won the FedEx Cup last year (and 10 million buckaroos to boot), and he's been one of the three best American golfers in 2013. It's hard to read his personality, too; he's a polite Tennessee boy on the surface, but Davis Love and the other Americans spent a lot of time at the Ryder Cup talking about how intensely competitive he is, and Snedeker mentioned it himself. At 32, he's getting to the age where he'll now start defining his legacy, and in terms of the big tournaments, everything from perennial letdown to five-time major winner seems possible.
6. Justin Rose, England
Money List: No. 14 (Europe), No. 20 (PGA)
Wins: 0
Hot Factor: Patient Hot
Notes: The question is, does J-Rose have the heart to play? Doctors cleared him months ago, and this "I'm not mentally ready" business is just pure cowardice. The people of Chicago are counting on you, Justin! Oh, wait … hold on. No. Wrong sport. Wrong athlete. Wrong Rose. Sorry. This Rose has been incredibly consistent all year, with four top 10 finishes in eight tries, and no finish outside 25th. He hasn't quite won yet, but that'll come sometime this year. He's a man biding his time, waiting for the right moment, because everyone knows that if you rush a thing like this, you can sacrifice your whole career. And to HELL with what the people of Chicago think, those … ahhhh shit, I did it again.
5. Graeme McDowell, Northern Ireland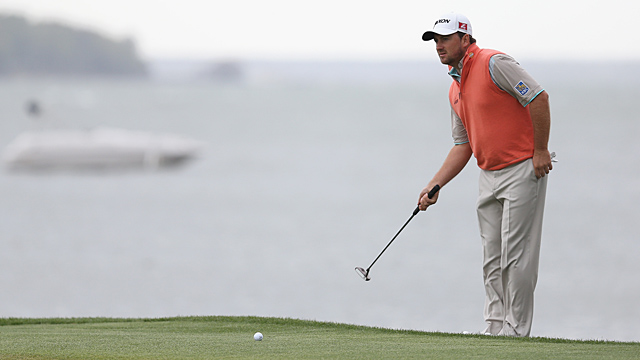 Money List: No. 9 (PGA), No. 9 (European)
Wins: 1
Hot Factor: Pancake After 3.5 Minutes Off the Griddle Hot
Notes: This is my non-American pick to win the event (the premise is that I get one U.S. citizen, and one non-American, apparently). It hasn't been an especially incredible year for McDowell, especially with the missed cut at the Masters, but he won his last event in South Carolina three weeks ago and will be coming into Florida on a mini hot streak. That was also his fourth top 10 in seven events, so he might be peaking at the perfect time. After two near misses at majors last year, it feels like the Graeme Cracker is due for a big one this summer.
4. Phil Mickelson, USA
Money List: No. 5 (PGA)
Wins: 1
Hot Factor: Erratic Crazy-Eyes Hot
Notes: Man, that "hot factor" description really kind of crosses into iffy territory, doesn't it? It sounds like the way you might describe an ex-girlfriend who broke your heart. I wanted to avoid that kind of thing, guys. I really did. But look at his eyes. What would you call them? Anyway, Phil has been Phil in 2013, with a tourney win, great shotmaking, legendary meltdowns, and one round where he missed shooting a 59 by a putt. And, as I've said before, I celebrate Phil's lunatic golf. He's the best. My prediction for the weekend is that he'll head to 17 on Sunday with a two-stroke lead and attempt to hit a flop shot with his driver onto the island green. But I have no idea what'll happen.
3. Adam Scott, Australia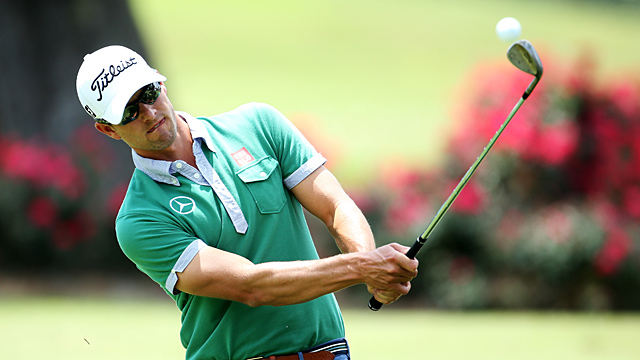 Money List: No. 6 (PGA)
Wins: 1
Hot Factor: Green Jacket Hot
Notes: He won the Masters. Has he played since Augusta? No, he has not. But I'd like to repeat: He won the Masters. And that's the main thing to consider here, is that he won the Masters. (On a serious note, after last year's collapse at the British Open, you really had to wonder what direction Scott's career would take. There's still a lot of story left, but shaking off the "choke" label is a hell of a good sign. You get the feeling he could be a Faldo-type player who ends up winning six or seven majors. There's no question that the talent's there.)
2. Billy Horschel, USA
Money List: No. 3 (PGA)
Wins: 1
Hot Factor: Grinder-Hot
Notes: Wait, who? What? That's right, casual golf fans: I'm talking 'bout Billy "Horsey" Horschel. (Nickname not mainstream.) He shows up every week, grinds his way around the course, and keeps improving. In New Orleans two weeks ago, he survived a pressure-packed rain delay to nail his last iron shot and win the first tournament of his career. Just like Ernst a week later, he was Exhibit A on why it's worth watching even minor PGA tournaments. It was awesome. But it was also just a culmination. That was his fourth top 10 in a row, and his fifth of the year. He's been so steady, and so active, that this former no-name is third on the PGA money list. I don't know what Sawgrass holds for him, but I would be surprised if he didn't finish in the top 10, and I'm surprised that I'll be surprised. It's been that kind of year for Ol' Horsey.
1. Tiger Woods, USA
Money List: No. 1 (PGA)
Wins: 3
Hot Factor: Tiger Sauce Hot
Notes: He's played in five stroke-play tournaments in America this year, and he's won three of them. Despite the fact that he's played fewer tournaments than almost everyone else near the top of the money list, he has won over $1 million more than second place. He has doubled the earnings of all but five other players. He has tripled everyone else's win totals on the PGA Tour in 2013. And he's snatched the no. 1 world ranking back from McIlroy. My point is this: If you hear somebody ask, "Is Tiger really back?" you slap them. If you hear it on TV, you slap the TV. Because that's the kind of foolishness spouted by people who watch the majors only. If you're a true indie golf fan, you know better. Yes, he's back. He's the best. He's so back. He's beyond back. And he will win a major so that everyone knows he's back, and he will do it this year. He probably would've won the Masters if not for that stupid penalty on Saturday. He was the king, and then he was the once-and-future king, and now he's king again. Enjoy the aura.
Filed Under: Golf, Shane Ryan