Classic 'Big Guy Sitting on Little Guy' Scenes on Arsenal's Flight to Asia
Stuart MacFarlane/Arsenal FC via Getty Images
If a 6-foot-6, 28-year-old German defender is sitting on the lap of a 6-foot, 20-year-old Japanese winger, you know it must be time for Arsenal's annual trip to destinations east. I had a lot of fun with this trip last year, so I couldn't resist a return flight, this time aided by one of our resident Gunners, netw3rk.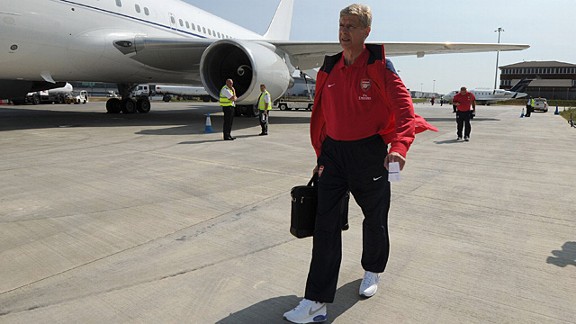 netw3rk: Wenger carrying the briefcase with the top secret scouting documents for every 17-to-19-year-old, oft-injured French player.
Chris: I like that he's holding a ticket, as if there would be some dispute as to whether he belonged on the team flight of the club he manages.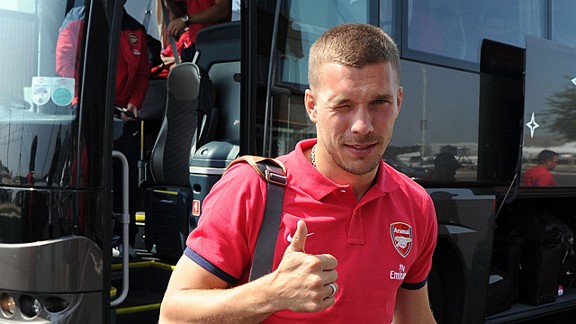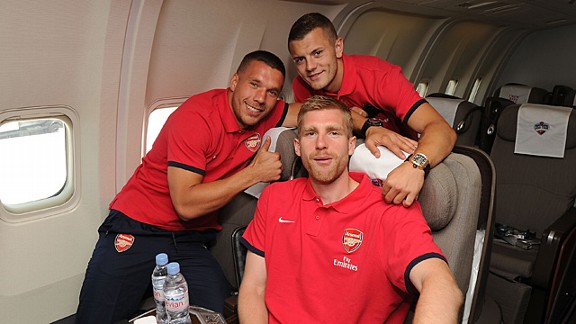 netw3rk: There are 27 German words for a person casually giving a thumbs-up while winking and walking to a private jet.
Chris: Lukas Podolski "thumbs-up" is this year's Alex Song "A-OK"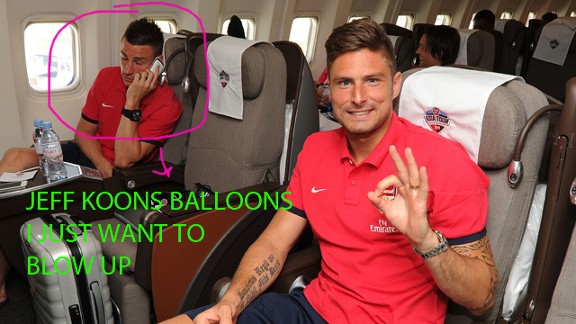 Chris: I'm just spitballing here … Koscielny, baby.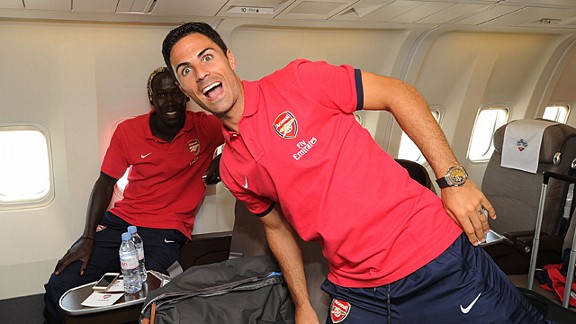 netw3rk: Reckless challenge from Arteta, lunging in to take the shine from Sagna.
Chris: I don't know if there's anything I enjoy in my life as much as Mikel Arteta enjoys being on a plane. Also, can we talk about Bacary Sagna's resemblance to Tyler, The Creator?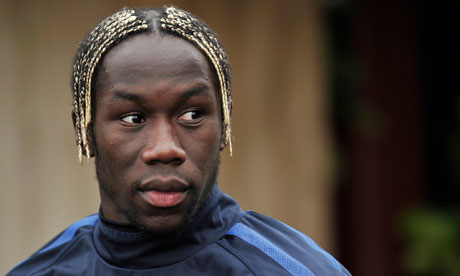 Once you see it, it's kind of hard to unsee it.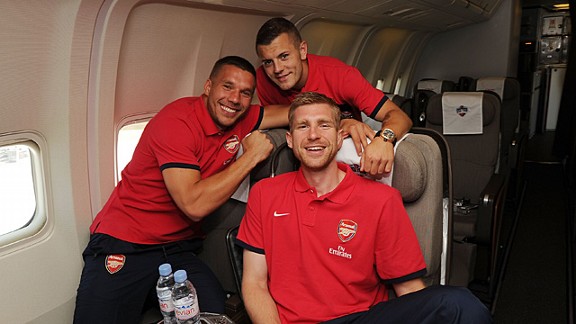 Chris: Wait … where's Ryo?
Filed Under: Arsenal, Chris Ryan, English Premier League