Escape From Pop Purgatory: Barenaked Ladies' Grinning Streak
Jonathan Leibson/WireImage
Welcome to Escape From Pop Purgatory, where we check out new music made by people who are more well known than 98 percent of the oppressively "cool" artists who the media obsesses over, and yet are commonly perceived to be years past the point of their cultural relevance. (Pop Purgatory is fame plus time.) Because we're unwilling to let albums released by established if unfashionable pop culture institutions come and go without a proper listen, we're giving these damned souls a shot at redemption — or at least some much-needed publicity outside of their respective fan bubbles. In our introductory installment, we look at Grinning Streak, the latest LP from Canadian jokesters Barenaked Ladies.
Period of Peak Fame: 1996-98 (though the heyday was longer in Canada). Here in the U.S., BNL was part of the wave of gently goateed alt-rock bands that acted as an inoffensive buffer between grunge and rap-rock. The live album Rock Spectacle made radio hits out of pleasantly smirky ditties such as "Brian Wilson," "If I Had $1,000,000," and "The Old Apartment," and the follow-up Stunt put BNL over the top with the no. 1 single "One Week," a comic-tinged, pop culture–obsessed folk-rap redux of "We Didn't Start the Fire" that sounds like a surefire viral smash released several years ahead of its time.
What's Happened Since: BNL released Maroon in 2000, and after the album failed to produce another "One Week," the group didn't return for another three years. By then, BNL was like the Matt LeBlanc of bands — moderately fun in an overwhelmingly '90s sense, and a little tedious when presented in a self-consciously "contemporary" context. (The group's biggest "hit" in the last decade is the theme song to The Big Bang Theory, so maybe BNL is actually the Rembrandts of bands.) In '09, singer and founding member Steven Page exited the group, but BNL must've felt there was some unfinished business, as Grinning Streak is the group's second release since his departure.
Where Are They Now? Based on the title, it would be reasonable to expect some laughs from Grinning Streak. Or a few smiles at least. How about some jokes? Can we get a couple of jokes? Unfortunately, the all-business album cover is more indicative of Grinning Streak's M.O.: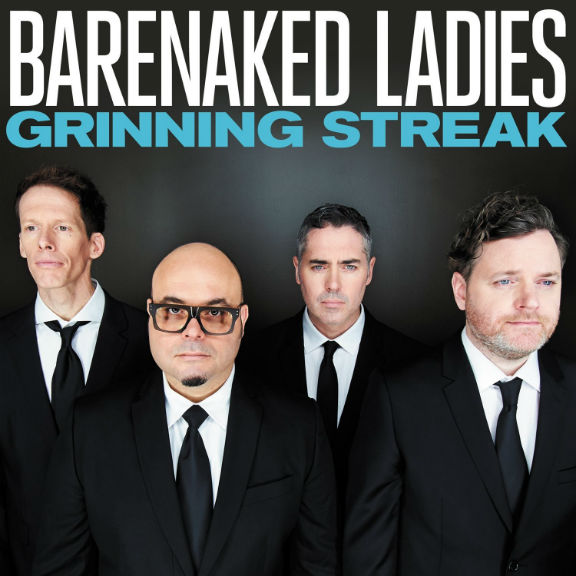 Who died, BNL? You look so dour in your suits and frowns and grayed-out temples. Grinning Streak isn't necessarily a "take us seriously" move — just a reminder that this record is called Grinning Streak — BNL just got old. They have aged out of their Chickity China the Chinese Chicken period, and are now concerned with heavy middle-aged person stuff like mortality and the durability of long-term love. BNL got deep. Did people want BNL to get deep? Or is this like Sugar Ray coming back with a Buddhist dubstep record? In Page's absence, co–primary songwriter Ed Robertson has assumed almost complete creative control of the band — he used to be the wacky, rappy one, but like the president of any institution, he's been weighed down by the crown. You would expect a Barenaked Ladies song called "Keepin' It Real" to be a little rappy, right? Wrong. It's actually kind of bluesy. Bluesy! "Odds Are" is somewhat rappy and egregiously sappy, but it sounds halfhearted — at its core, Grinning Streak wants to be a thoughtful, tasteful, and imminently well-crafted James Taylor record for the Mr. Show generation.
Representative Track: The closest Robertson comes to rockin' the mic is on the album's catchiest track, "Did I Say That Out Loud?" But even here the ebullience is tempered with earnestness: "Throw your hands up in the air / and wave 'em like you care / and I'll be there." Robertson is not inviting us to party — he's like a waiter for your heart, man.
Escape From Pop Purgatory? Not this time. We're throwing our hands up in the air like we don't care on Grinning Streak.
Filed Under: Escape From Pop Purgatory