Your Weekend Olympics Viewing Guide
Jeff J Mitchell/Getty Images
LISTEN UP, gang. The Olympics are here, and we're all excited. But there's a lot going on, and I know it can be hard to catch all the relevant action. You need to focus. You don't want to dishonor your country, do you? I still have nightmares about Olympics past where I got mired in water polo matches between countries like South Africa and Serbia while actual gold medals were being contested somewhere else. So for your benefit, I've constructed an itinerary that will keep you up to date on all the most important events throughout the next two days. This is for true fanatics, and the casual viewer should take caution before attempting any of this at home.
A couple notes before we begin. First, I assume for this itinerary that you are in possession of (1) a television with cable and (2) a computer with access to NBC's Live Extra, where you can watch every Olympic event live over the next two weeks provided you have a cable account or can "borrow" one from a friend. If you don't have these two essentials, I apologize, but you're out of luck. It's like a zombie apocalypse movie — when you come across a weak stranger without any weapons or supplies who's just going to hold you back and make survival harder, you have to make the tough choice and leave them to the brain-eaters.
Second, my priorities are threefold. One, I want to see the medal events — all of them. Follow my lead and you won't miss a single event where a gold is at stake. Two, I want to watch Americans in the team sports, and pretty much nobody else. We're all American here (for those who aren't — what are you waiting for?), and we want to watch Americans compete. Three, I want to see almost everything live. If you're the kind of lightweight who waits until NBC prime time to see the action, that's your prerogative, but expect me to call you up and scream the results at you immediately after they happen.
Time to get patriotic. Also, in the "don't say I never did anything for you" department, here's a public Google spreadsheet I made with a pretty full schedule of dates and times for event finals over the next two weeks.

Saturday
Set your alarm for 4:30 a.m., brew a cup of coffee, find a comfortable seat, and make sure all your electronics are functioning properly. All times below are Eastern Standard Time.
5 a.m. — Swimming — Men's 400 IM Qualifying — Computer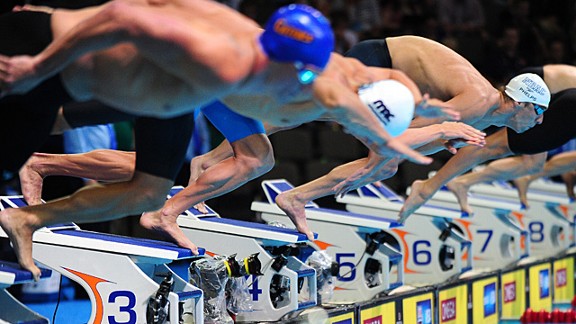 Michael Phelps and Ryan Lochte will be hitting the water at the first swimming event of the Olympics, and that's how you'll start your day. It's only appropriate, since they constitute the greatest individual rivalry of these Games, and maybe the greatest of my lifetime. I'm a Phelps guy all the way, for what it's worth. This will last a half-hour, and then you're done with swimming — for now.
5 a.m. — Cycling — Men's Road Road — NBC
A nice, calm way to start your morning. Beautiful views, a serene rhythm, and colorful uniforms. I discovered the awesomeness of the Tour de France two weeks ago, and I'm looking forward to watching Bradley Wiggins try to back up his yellow jersey with a gold medal. This will stay on your TV, off and on, until 11. Like a rider in the mountains, you gotta pace yourself.
5:55 a.m. — Gymnastics — Men's Qualifying — Computer
Just a little warm-up for Monday's team finals. Familiarize yourself, but don't commit. Keep it real low-key. Consider making a Tumblr called "Jockey or Gymnast?" in which the reader plays an audio clip of someone talking in a high-pitched voice and has to decide if it's a jockey or a gymnast.
6 a.m. — Shooting — Women's 10m Air Rifle — NBC Sports Network
Look, this is the first medal event of the Olympics. I don't like it any better than you do, but you've got to be there when that first gold is draped around someone's neck. Otherwise, what are we even doing here? I don't make the rules. Flip over from NBC for this, then back to cycling.
7 a.m. — Tennis — Men's and Women's First Round — Bravo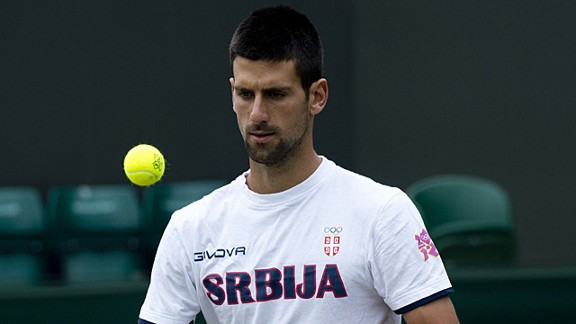 This is going to be a brief stay. There's a principled stance I take for sports like tennis — when there are a dearth of realistic American contenders, and the people who play would rather win a different title if given the chance (in this case, any Grand Slam event), that's not a prime Olympic sport. There are only two matches worth watching — Serena's gold-medal match, if she gets there, and the inevitable Djokovic-Federer showdown in Week 2. Watch tennis for three minutes to get it out of your system, then go back to cycling.
10:30 a.m. — Weight Lifting — Women's 106 lbs. — Computer
The second gold medal of the Games is at stake here. Also, these are the lightest women in the competition, and 106 pounds is really, really light. I'm fascinated to see what this looks like, and I'm pretty sure I could win this event if they let me compete. Then my dad would finally be proud of me.
11 a.m. — Swimming — NBC
This is one of the rare replays I'll ask you to watch. NBC will recap the morning's qualifying swims, which frees you up for other events. This will also bring you up to speed on what to expect in the afternoon's finals.
11 a.m. — Judo — Women's 48kg, Men's 60kg — Computer
More gold medals! Remember how the really lame kids in elementary school used to go around bragging that they knew karate? The best ones end up here.
11:45 — Women's Basketball — U.S. vs. Croatia — NBC
Watch this for exactly 15 minutes to pad your patriot credentials.
Noon — Women's Soccer — U.S. vs. Colombia — NBC Sports Network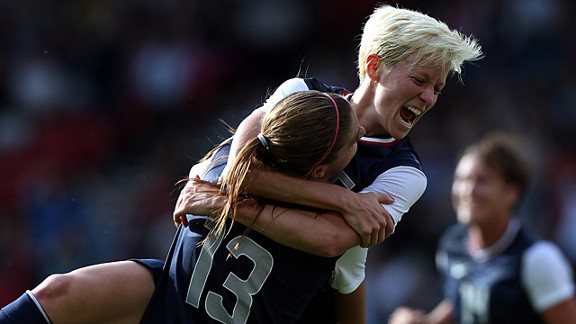 Sorry, but women's soccer is just more interesting this time around. There's actual drama, whereas the basketball team will storm to gold. Also, the basketball team doesn't have any players with cool names like "Rapinoe" and "Wambach."
12:33 p.m. — Archery — Men's Team Final — Computer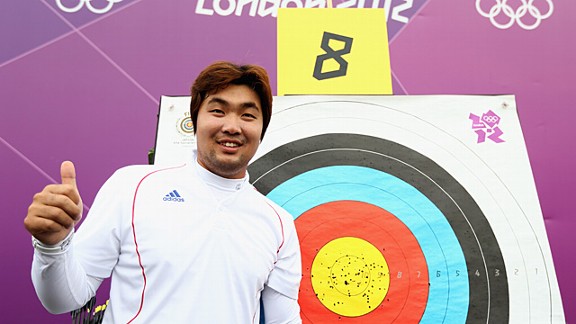 Gold at stake! The U.S. hasn't medaled since a bronze in 2000. South Korea are the favorites, and they're led by Im Dong-Hyun, a dude who is LEGALLY BLIND. He's helped his team win the last two gold medals, despite being LEGALLY BLIND. In ARCHERY. Respect.
2:30 p.m. — Swimming — Men's 400 IM Final — Computer
Absolutely the biggest event of the day. Barring a tragedy in the qualifiers, Phelps and Lochte will be meeting in their first head-to-head matchup with a gold medal at stake. It's fairly unconscionable that this isn't being shown live on TV, by the way.
2:40 p.m. — Fencing — Women's Foil — MSNBC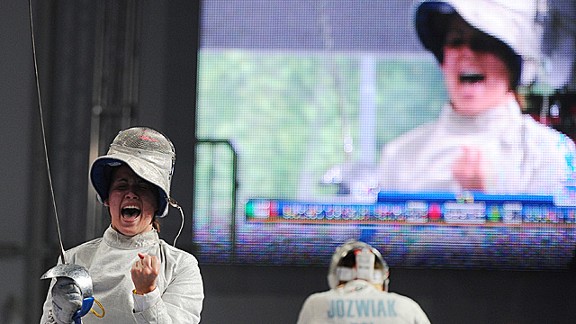 I only put this here because there's gold at stake, and I think it only takes like 10 minutes. But fencing is a horrendous spectator sport — you can never tell what's happening, and each round is over in about six seconds. I always tune in hoping for some dramatic swordplay like you see in movies, and I'm always disappointed. They don't even have spiral staircases or chandeliers!
2:51 p.m. — Swimming — Men's 400 Freestyle Final — Computer
Swimming is the best part of the Olympics, with gymnastics a close second. Not a ton of American hopefuls here, unfortunately.
3:09 p.m. — Swimming — Women's 400 IM Final — Computer
American Elizabeth Beisel is the favorite! My sources tell me she can do all four strokes really, really well.
3 p.m. — Volleyball — Women, U.S. vs. Korea — NBC
Categorize this under "deceptively awesome spectator sports." Team volleyball is a blast, and our gals won silver in Beijing.
3:48 p.m. — Swimming — Women's 4×100 Freestyle Final — Computer
The Netherlands is practically unbeatable, having grown up in the only country on earth that's underwater, but the Americans have a little something I like to call "being American."
5 p.m. — Beach Volleyball — Jake Gibb and Sean Rosenthal (USA) vs. South Africa — NBC
So awesome. I don't even think beach volleyball is "deceptively great" anymore, since we're now in the fifth Olympic installment and everyone knows it's a blast. Gibb and Rosenthal lost a heartbreaker in the quarterfinals to the eventual bronze medalists in Beijing, and if you think I've forgotten, you're dead wrong. I watch the tape every night at midnight just to get angry again.
6 p.m. — Beach Volleyball — Misty May-Treanor and Kerri Walsh (U.S.) vs. Australia — Computer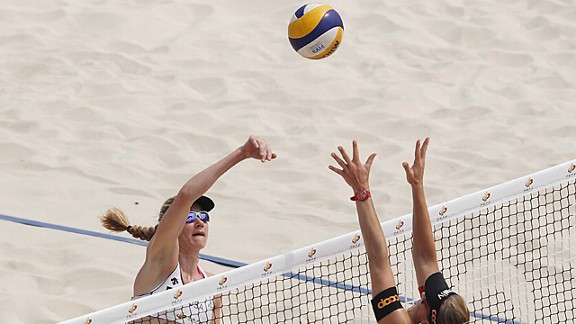 Treanor and Walsh are a superpower, having won gold medals at the Athens and Beijing Games. Also, did you know that until this year, bikinis were mandatory? Seriously. Bikinis were mandatory. Luckily, the men's event is going to be a lot less awkward this time around.
When this match finishes, head right to bed. You're halfway home, but there's a long day ahead of you.
Sunday
Set the alarm for 4 a.m. Think of it this way — in London, you'd be sleeping in till nine, you lazy bastard.
4:30 a.m. — Gymnastics — Women's Qualifying — Computer
Spend two hours getting to know the Americans, and rooting against the Chinese, who definitely cheated (disclaimer: my opinion only) by competing with girls who didn't meet the minimum age requirement in Beijing. Also, here's a theory about how to tell the difference between the good guys and bad guys in the Olympics — the good countries only cheat at the individual level, while the bad ones (East Germany, Soviet Union, China) have government-sponsored cheating. [Ed. note: at time of publishing it was unclear if Shane knew that East Germany and the Soviet Union no longer existed but we didn't want to tell him the Cold War was over lest it ruined his weekend.]
6:45 a.m. — Shooting — Women's 10m Air Pistol — Computer
Not as much fun as the water pistol event, which is a total free-for-all, but there's gold at stake.
7 a.m. — Cycling — Women's Road Race — NBC
Again, it's wise to take it real easy at the start of the day. Things get busy later.
9:30 a.m. — Men's Basketball — USA vs. France — NBC Sports Network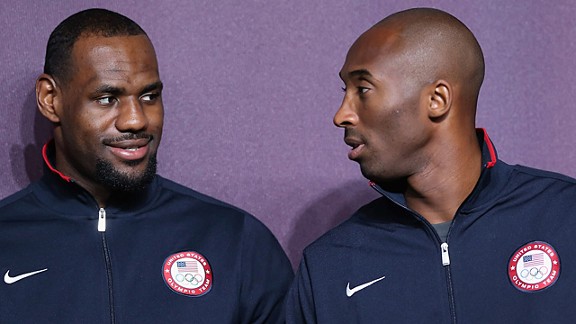 So NBC puts women's road cycling on the main station, and Team USA on the specialty sports network that reaches far fewer households? Hmm … Anyway, France is our natural enemy, so this should be great.
10 a.m. — Diving — Women's Synchronized 30m Springboard — Computer
You know I love my country, but it was a little embarrassing to watch our synchronized diving in Beijing. The Chinese were automatic and totally in synch, and it was pretty cool to watch. The U.S.? We couldn't even get divers of the same height on the same team. Note to U.S. diving: If you have one really tall girl and one really short, they're going to look off-kilter no matter how well they execute the dive.
10:30 a.m. — Weight Lifting — Women's 117 lbs. — Computer
You have to be there for the golds. It's a rule. I'm sorry, but I can't budge on this one. Also, at what classification in women's lifting could I no longer win? If it's not here, we're getting close.
11 a.m. — Judo — Women's 52kg, Men's 66kg — Computer
More gold medals at stake. For those unfamiliar, one kilogram (kg) equals 250 pounds.
11 a.m. — Swimming — NBC
Just like yesterday, this is a recap of the morning's qualifiers and a good prep for the finals in the afternoon.
11:45 a.m. — Volleyball — Men, U.S. vs. Serbia — NBC
Team USA won gold in Beijing for the first time since 1988, defeating a Brazilian squad composed of players who told everyone in the Olympic Village that they were on the much cooler Brazilian soccer team.
1:01 p.m. — Archery — Women's Team Final — Computer
I'm hoping "team archery" is some kind of group hunt, or a paintball-style battle.
2 p.m. — Weight Lifting — Men's 123 lbs. — Computer
Just like the women yesterday, these are some very small people. Could I win this event if they let me compete despite being well over the target weight? I doubt it.
2 p.m. — Gymnastics — Women — NBC
This will catch you up on whatever you missed in the morning, and give you a strong knowledge base heading into Tuesday's team final.
2:10 p.m. — Fencing — Men's Sabre Final — Computer
I'm not totally schooled on the difference between swords, but I'm pretty sure the sabre is the one in which you swing a spiked metal ball around on a chain.
2:30 p.m. — Swimming — Women's 100m Butterfly Final — Computer
Swimming finals! Again, best part of the day. American Dana Vollmer, who won the World Championships last year, is the favorite.
2:40 p.m. — Water Polo — Men, U.S. vs. Montenegro — NBC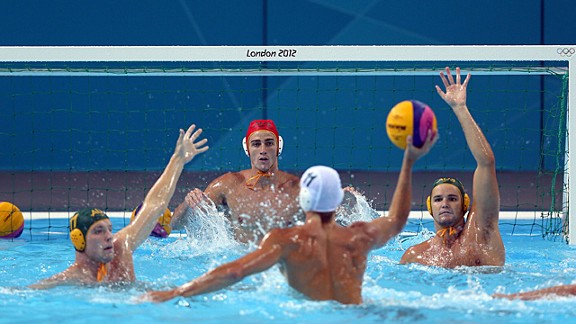 The last time the U.S. won a gold medal in this event was St. Louis, 1904. Bit of a drought. However, a silver in '08 gives us a puncher's chance to take out the dynastic Hungarians this year. Speaking of Hungary, read about the "Blood in the Water" match from 1956. One of the craziest chapters of Olympic history.
3:07 p.m. — Swimming — Men's 100m Breaststroke Final — Computer
Kosuke Kitajima is going for a three-peat here, which would be the first time that's happened in men's swimming history, and the only person who can stop him is American hero Brendan Hansen. On the other hand, Kitajima's nickname is "The Frog King." Hard to root against the Frog King.
3:13 p.m. — Swimming — Women's 400m Freestyle — Computer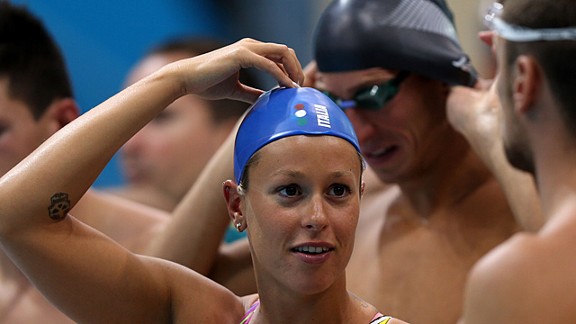 Favorite is Federica Pellegrini, who uses every bit of her very long name in this distance event. Also, why is the doggy paddle not in the Olympics? In fact, why isn't dog swimming in the Olympics? Come on, we let the stupid horses run around in the equestrian events. You're telling me dog swimming wouldn't be way more popular?
3:55 p.m. — Swimming — Men's 4×100 Freestyle Final! — Computer
The best event at the Olympics. There's nothing like it. If you've never seen this unbelievable call from the 2008 race, courtesy of the great Rowdy Gaines and Dan Hicks, check it out to see just how great this event can be. For another example, watch the 2000 race, when Gary Hall Jr. famously said the Americans would "smash (the Australians) like guitars." Ian Thorpe outraced Hall at the end, the Australians played air guitar to rub it in, and the Americans had lost the event for the first time since it became an Olympic sport in 1964.
4 p.m. — Beach Volleyball — Women, April Ross and Jennifer Kessy vs. Argentina — NBC
Otherwise known as "the other American team." This is their first time at the Olympics.
4:15 p.m. — Field Hockey — U.S. vs. Germany — Computer
You know how I talked about sports that were deceptively fun to watch? Well, field hockey is deceptively terrible. Any game in which the players spend the whole time hunched over is doomed to be extremely boring. Put this on the computer to pad your patriot credentials.
5 p.m. — Beach Volleyball — Men, Phil Dalhausser and Todd Rogers vs. Japan — NBC
The Thin Beast! Dalhausser is one of the coolest people at the Olympics. Watching the defending gold medalists is the perfect way to end your weekend.
6 p.m. — Have a drink, then go to bed. It's almost midnight in London.
Filed Under: Olympic Games, Olympics, Shane Ryan, Team Usa