NBA Short-Attention-Span Power Rankings: You Can't Go Home Again
Getty Images
A survey of the players and teams making moves in last night's NBA action.
1. Portland's Uniforms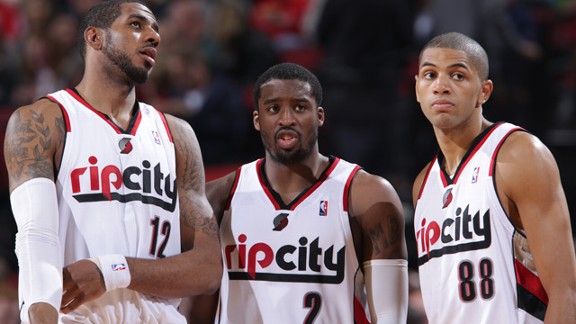 These, with all due respect to the deeply serious basketball played last night, were the best thing that happened in the NBA in the last 24 hours. Love the font, love the using of the nickname. I know it's not the first time Portland's trotted these out, but they're very fresh. I'd like to see some other city-nickname-on-the-jersey looks. Or maybe just some weird phrases! How about the Thunder wearing jerseys that say "GHOST HOTEL" or the Hawks rocking ones that said "THE A"? Any other ideas? Comments, people.

2. Portland's Raymond Felton–Hating Fans
These cats are still mad about those tacos. Respect.
3. Raymond Felton
(video via The Basketball Jones)
I agree with the TBJ guys that this clip is a lot funnier if you imagine Felton is saying he was going drop 50 points on some bloggers when he returned to Portland in the upcoming season. I guess when Ray showed up and saw there were no bloggers playing for Portland he decided to drop 11 on the regular ol' NBA players. And lose. At least he kept his sense of humor while getting mercilessly booed for the entire game: "You can get angry, you can't do anything. All you can do it stand there and laugh." Ah, life.
4. Portland's Point Guard
Very excited to watch this guy play basketball for the next 10 years.
5. Cleveland's Medical Staff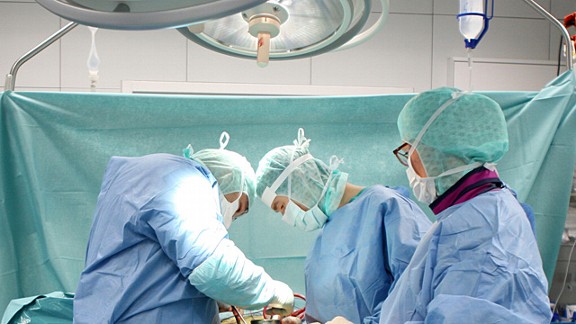 From the Akron Beacon Journal: "With the amount of back pain I've had the previous four or five years, I was going to give it everything I had this year, and if my back acted up, I was going to retire … Now that my back has been feeling much better, I'm enjoying this." One more little miracle for science. I really bring this up because if Cleveland's medical staff turns itself into the Eastern Conference version of Phoenix, it's worth keeping an eye on Greg Oden. Were he to return home to Ohio, maybe these guys could squeeze a career out of the ailing former no. 1 overall pick.
Filed Under: Chris Ryan, NBA