NBA Short-Attention-Span Power Rankings: Here's to You, Mr. Robinson
Jonathan Daniel/Getty Images
A survey of the players and teams making moves in last night's NBA action.
1. Nate Robinson
Here's Nate Robinson celebrating three of his 35 points against New York by imitating (or mocking) Steve Novak's belt celebration. Nate puts the belt on several times (or "roughly seven times," according to Sports Illustrated). What a classic Thibs player. What did you think, Wilson Chandler?
Nate Rob is a fool lol. Instant O

— Wilson Chandler (@wilsonchandler) April 12, 2013
Yup.

2. Jimmy Butler
THE BUTLER DID IT. (Tip your waitress.)
3. Carmelo Anthony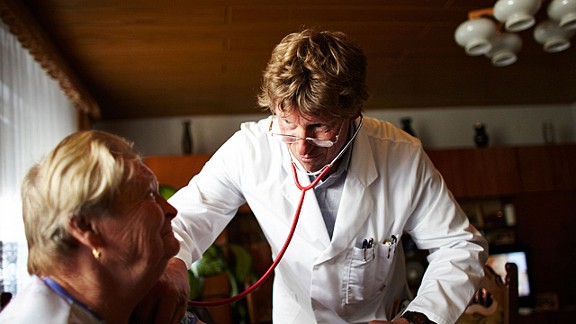 From the New York Post: "I wish people would stop rushing Derrick back, please … He shouldn't come back until he's about 110 percent ready. I don't think he should come back if he's not ready to go out there and play. If he can't play at a high level, what's a couple of months [more] going to do? I don't think he should come back. That's just my opinion." Yeah, I mean, also, TV is crazy good right now! Have you seen The Americans?! And, Derrick, didn't you have all those episodes of Anthony Bourdain: No Reservations saved on your DVR? You gotta watch those! I mean, the Sardinia episode! So really, just, like, just relax. Doctor's orders. Don't at all come back for a possible second-round playoff clash with the Knicks.
4. Kevin and Russell
When I see a play like this (from the Thunder's Thursday-night drubbing of the Warriors), I think of the Lakers playing the Thunder in the first round of the playoffs and then I think of the cover of Cormac McCarthy's Cities of the Plain:
5. The Nets Regressing to the Mean
John Forté?! Jay-Z has been gone for ONE DAY.
Filed Under: Carmelo Anthony, Chicago Bulls, Chris Ryan, Kevin Durant, NBA, Russell Westbrook