Hell Is Empty and All the Devils Are Here: 2013 SEC Media Days Superlatives
AP Photo/Dave Martin
An appreciation of the word and fashion choices that make the unofficial kickoff of football season great.
Press conference MVP, coaches division: Steve Spurrier, South Carolina
If every SEC Media Days kicked off with the Ol' Ball Coach listing everything about college football that was bothering him that particular season, it wouldn't be the worst thing in the world. Topics of this year's airing of grievances: the desire among SEC coaches to pay players a stipend for games, Notre Dame getting a voice in playoff structure creation along with conference commissioners, and the inequality of scheduling paths to the SEC championship game.
Press conference MVP, players division: Toney Hurd, Texas A&M
Toney Hurd on A&M logos in Alabama's weight room: "in our weight room, we have a lot of A&M too."

— Jason Kirk (@JasonKirkSBN) July 17, 2013
Also, Hurd was asked which celebrity most reminds him of Manziel. He said @TTUKingsbury.

— Jason Kirk (@JasonKirkSBN) July 17, 2013

Honorable mention: Zach Mettenberger, LSU
Zach Mettenberger talking about his 2012 facial hair: "It felt like the stache was its own person and I was its right-hand man."

— Andrew Gribble (@Andrew_Gribble) July 18, 2013
Achievement in outstanding opening statement strategy: Will Muschamp, Florida
Will Muschamp's remarks before his Q&A period consisted of 2,480 words and about six breaths devoted to the Gators' depth chart. The speech filled more than three pages of transcript. No other coach filled more than two.
Achievement in repeating the word "blessed" in a press conference: Gus Malzahn, Auburn
The Tigers' new head coach shows he's equal to the task of carrying this perennial favorite's BLESSED banner with four (four!) reps.
Worst missed connection: Dan Mullen, Mississippi State
What we would have given to have seen this:
Coach Mullen singing "Strangers in the Night" in the van on our way to the Wynfrey as a warmup. Like I said, should be a fun day.

— Joe Galbraith (@joestate) July 17, 2013
Best new artist: Bret Bielema, Arkansas
In addition to displaying admirable situational awareness by spotting a sleeping media member in the audience, the Razorbacks' new skipper had the presence of mind to pick a theme for his debut outing in Hoover, Alabama, and stick to it:
If you can tell me the severity
of an injury by how much the guy is crying or
wincing, more power to you. I'm not trying to be a
doctor.

I'm not a comedian.
Everything I say is things I truly believe in.

You know what, in
addition to not being a comedian, I'm not an actor.
I can't tell you how to tell a kid how to fake an
injury.

I'm not a scientist. You do not want me to
walk in with a computer and try to figure things out.
Achievement in grace under dumbfire: Mark Stoops, Kentucky
Applause, too, for the rookie head coach, who neither flinched nor openly rolled his eyes when asked if he'd like to recruit players from outside the state of Kentucky.
Best nickname: Hugh Freeze, Ole Miss
Freeze: "When I was a high school coach — I was asked this last year on ESPN
when we went to the car wash, why I wore a visor. When I was a high school coach, I wanted to be like Steve Spurrier. That's the truth. Ever since then, Steve and I have become really good friends. He liked that story. He calls me his visor guy."
Spurrier: "Hugh and I have a lot in common. We both play golf. We both wear visors. We call plays."
Achievement in keeping up of foreign relations: Les Miles, LSU
The Hat is well versed in the cultural hurdles that must be cleared when dealing with his second Australian punter, Jamie Keehn: "Again, you have to learn the language. You can't just speak to those guys. You have to know how to speak Australian."
Strongest suit game, players division: Avery Williamson, Kentucky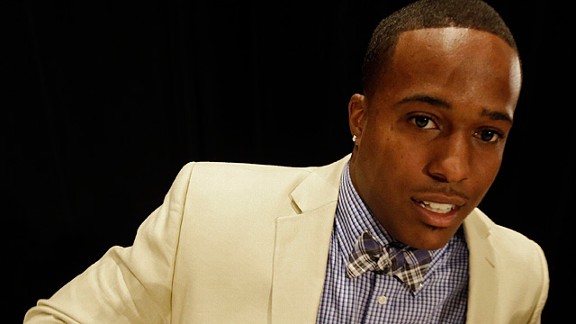 Strongest suit game, coaches division: Butch Jones, Tennessee
Best fan: This guy
Filed Under: Alabama, Arkansas, College Football, LSU