Grantland Exclusive: Inventor of Eyeglasses Weighs In on LeBron-Westbrook Specs Debate
It's been what feels like four score and seven years, but we finally had an off-day in the NBA on Wednesday as the Heat and the Thunder went back to their corners, albeit briefly. And man did we get some real off-day-type news.
There were revelations aplenty. Dwyane Wade told an assembled media horde that the chief operating principle behind his sartorial choices was to not look like an assembled media horde: "You guys [media] inspire me, fashion-wise. I don't want to dress like y'all. Polos."

Shots. Though, to be fair, he apparently did give a pass to ESPN's Rachel Nichols. ("Rachel, you look amazing. You try.")
There was also some really juicy stuff about Oklahoma City coach Scott Brooks driving a Corolla to practice every day and how that made Kendrick Perkins feel. ("I mean, there's nothing wrong with it, but what NBA coach that you know [would] do that? Seriously.")
But by far the most important off-day news centered on a heated "I invented wearing glasses" debate between LeBron James and Russell Westbrook. Westbrook was the first to chime in, claiming, "I've been wearing glasses since I've been in the league. I think everybody else just started wearing them now."
This incensed James, leading the MVP to retort, "No, that's not right. There are no stories behind it. It's a look, it's a fashion thing, but he absolutely didn't start it. I don't know who started it, honestly. I know I've wearing mine for about two years now, but I don't know who started it. None of us started it. It could have started back in the '70s or '80s. I'm serious."
So. Glasses. Who invented them? Russell Westbrook? LeBron James? OR CARDINAL HUGH DE PROVENCE, SUBJECT OF THE FIRST PICTORIAL EVIDENCE OF A GUY WEARING GLASSES! THE FLOOR IS YOURS, HUGH!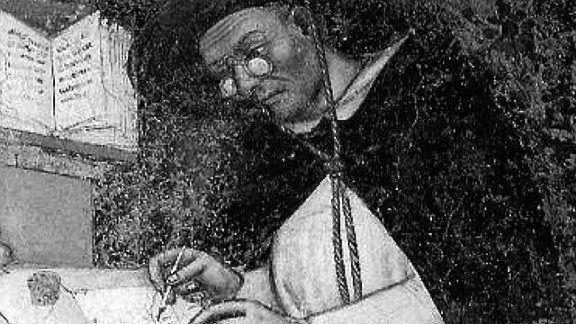 "WHAT'S UP, FOUR EYES!? You dudes are hilarious!!! You weren't with me when I was shooting in a LensCrafters! Because I INVENTED LENSCRAFTERS, DORKS! You know and I know that they say Emperor Nero was the first to rock specs? C'mon, son! If Nero was out there with these Michael Kors frames then where's the pictures, baby!? Ask Thomas da Modena about me! He's the one who painted me, taking the pillow from my head and putting a book in it up in the scriptorium! SO! When I see these cats like LeBron and Russ acting like they invented concave and convex lenses, it just makes me chuckle. And I'm a Cardinal! So you know I don't laugh easy!"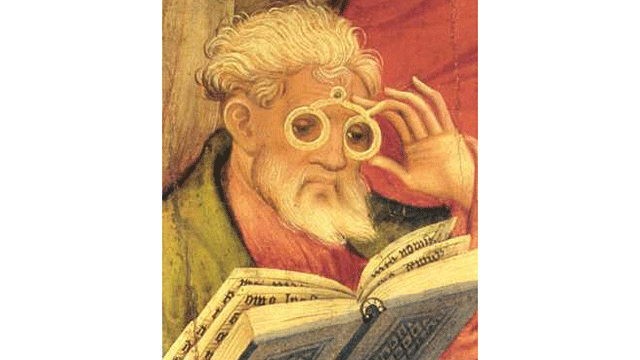 "HUGH. Why are you telling lies, BRUH. It's me! The Glasses Apostle, subject of Conrad von Soest's altarpiece and the inventor of early 15th-century glasses swag! You may have been the first to magnify, but I was the first to look MAGNIFICENT."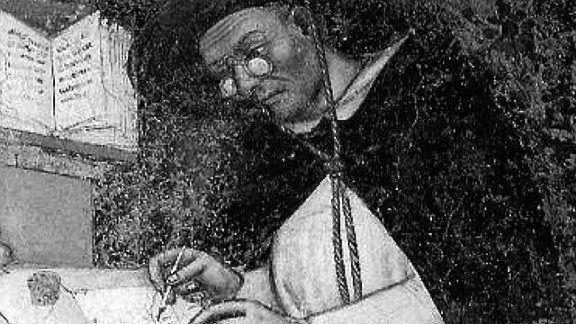 "Oh, man. You again. Always shine-blocking. I don't even need to tint my lenses, Glasses Apostle, because you are always stealing my light. Listen, what we can both agree on is that wearing glasses has been happening for a lot longer than this fool thinks …"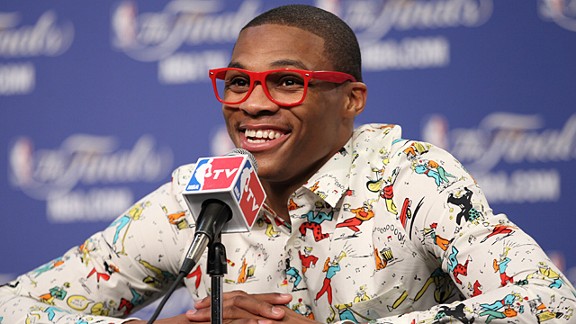 Filed Under: Dwyane Wade, LeBron James, Russell Westbrook