Chris Paul and Tyson Chandler Play Weekend at Bernie's With Carmelo Anthony
Even though Tyson Chandler and Chris Paul seem to be behind this dastardly deed, Kevin Love took the Instagram shot, and Kevin Durant re-tweeted the image to thousands of followers, I think we all know who is responsible here, don't we?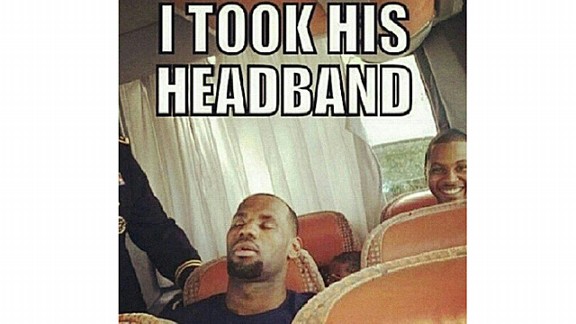 "I will have my vengeance! On this team trip or the next!" – LeBron "Maximus" James.
Filed Under: Carmelo Anthony, Chris Paul, Kevin Durant, Kevin Love, NBA, Olympics, Team Usa