The Marvel Way: How the Comic-Book Studio Chooses Its Directors
JOE KLAMAR/AFP/Getty Images
Alan Taylor had three feature-film credits to his name before Asgard beckoned. Taylor, the director of Marvel Studios' Thor: The Dark World, had made Palookaville (1995), The Emperor's New Clothes (2001), and Kill the Poor (2003) — all were met with middling reviews and none earned a million dollars at the box office. But as Taylor's sequel to 2011's Thor arrives in theaters this weekend, he's already sitting on a new personal best: This past weekend, the movie grossed more than $100 million overseas. How did this happen?
Marvel took a chance on Taylor for one reason: Game of Thrones. Taylor is known to hard-core fans of the fantasy series as an established TV director, but even that body of work isn't that prolific. He directed a handful of episodes of Homicide: Life on the Street, Sex and the City, The Sopranos, the pilot for Mad Men, and that one episode of Lost where Hurley has bad dreams. But for Kevin Feige, overlord of the "Marvel Cinematic Universe," the company's self-proclaimed delineation between studio movies like X-Men and Spider-Man and their own homegrown franchises, it came down to Game of Thrones.
Inspired by the success of the Harry Potter franchise under the eye of British TV director David Yates, Feige began homing in on a TV helmer to call his own. First choice Patty Jenkins (Monster, AMC's The Killing) departed the project for unknown reasons (although accounts of the shake-up cite creative differences that would have lengthened the development process and constricted Jenkins's vision). Feige turned to Taylor to add some Game of Thrones grit to the candy-colored world of Asgard. Now, with an alley-oop pass from Marvel, Taylor is an in-demand blockbuster director: He's in talks to helm the next Terminator movie. The director of Palookaville.

Marvel's success can be attributed to the Pygmalion formula (or She's All That, for the millennials out there). They don't need A-list directors because there are second-stringers who can be gussied up to look like A-list directors. While Hollywood judges surface-level details, Marvel taps the "outcasts" ready for transformation. It's a risky strategy that's paid off since the beginning. Here's how: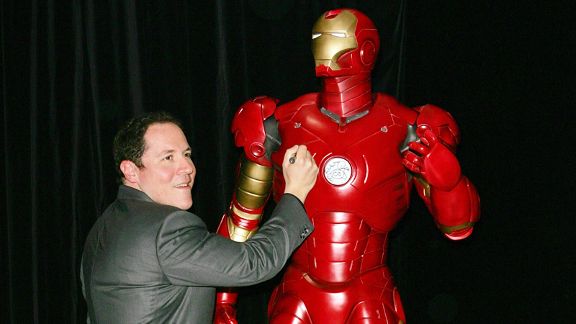 Jon Favreau
Marvel Cinematic Universe Contributions: Iron Man (2008), Iron Man 2 (2010)
The Marvel Makeover: Iron Man's first big-screen outing was always going to have an indie spirit. Inspired by a string of post-series Incredible Hulk TV movies in the late '80s, Universal hired Re-Animator director Stuart Gordon to shoot a low-budget Iron Man in 1990. Eighteen years later, Nick Cassavetes, known mostly for small character movies like She's So Lovely and The Notebook, was hired for a Kevin Feige–produced version of the film set up at New Line Cinemas (a job for which Joss Whedon was also in consideration). When the rights lapsed and returned to Marvel, the comics conglomerate rolled the dice on independently producing the movie — the first of a $525 million–backed self-financing plan.
With Favreau, Marvel found the safest version of its ideal candidate. He was an actor/writer turned director with a sharp ear for comedy (he started his career at Chicago's ImprovOlympic). And he grew from independent film, penning his breakout Swingers and directing 2001's Made. His transition to studio filmmaking with Elf (2003) showed off his ability to deliver studio-friendly fare, while Zathura (2005) touted competent action and a passion for sci-fi/fantasy. The latter was also a tremendous bomb at the box office, despite a modest (by Hollywood standards) $65 million budget. Zathura is the type of failure that could throw a filmmaker in movie jail. But that's the kind of fragile director Marvel clings to; in early interviews, Feige lauded Favreau for Zathura's Spielbergian/Amblin tonality, in which sentimentality paves the way for suspension of disbelief. Marvel knew Favreau could take the quieter moments with Robert Downey Jr.'s caustic Tony Stark and turn him into a lovable hero. That's the Swingers methodology.
Ang Lee's Hulk taught Team Marvel to keep a thumb on directors. Favreau was a guy desperate to bounce back who could make his own movie within the framework of the "Marvel tentpole" — not too stylish, primed for homogeneity across hero brands. When directors strayed from the plan, Feige wrangled them back in. Speaking to HitFix in 2010 on the risk of hiring Favreau, Feige said, "Look, we can help a director with the effects or the massive size of the production. I still remember after Zathura, Favreau wanted to do everything with models … Yeah, he's changed that tune a bit."
Louis Leterrier
Marvel Cinematic Universe Contribution: The Incredible Hulk (2008)
The Marvel Makeover: Leterrier is the only contemporary action director Marvel has ever hired, and Incredible Hulk is its only identifiable flop. Leterrier was best known for his work on the Transporter series (he went from artistic director on the first film to director of its sequel), and The Incredible Hulk's goal was to amp up the action in the wake of Lee's meditative original. But an eye for spectacle wasn't the reason Marvel courted Leterrier in the first place, at least according to Feige. In an interview during The Incredible Hulk press tour, Feige said the director's first feature, Unleashed, the story of an abused orphan (Jet Li) trained to snap from quiet loner to deadly killer in a second's notice, nabbed him the job. "It's so similar to what we want from the Hulk," Feige said. "To have a quiet moment … where otherwise, he's tearing up the city."
Nearly every discussion with Feige or anyone involved with realizing a big-screen Hulk wanders back to the Bill Bixby–Lou Ferrigno television show, a hope to recapture the character's dichotomy. With Leterrier, Marvel invested in the director of Transporter 2, a guy who could execute a Hulk vs. Abomination throwdown. His style gives The Incredible Hulk a different sheen and attitude, one that didn't organically jibe with Iron Man (which debuted a month beforehand) and the Marvel Cinematic Universe entries that followed. Instead of bending a flexible director to fit the brand, Marvel took a chance and made a Louis Leterrier movie. It hasn't made the same mistake since.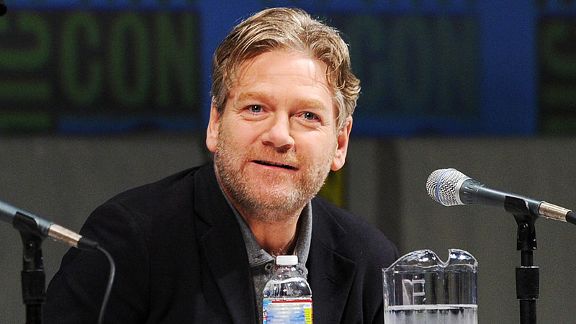 Kenneth Branagh
Marvel Cinematic Universe Contribution: Thor (2011)
The Marvel Makeover: To most American moviegoers, Branagh was the man who translated Shakespeare to screen. He earned critical acclaim for his visceral version of Henry V in 1989 (not to mention Oscar nominations for Best Director and Best Actor), while his 242-minute Hamlet transcended the page and wowed audiences with visual spectacle. But Branagh was never a box office–friendly director; his highest-grossing film, the mystery Dead Again, topped out at $38 million. None of his films post-Hamlet made more than a million, and some never made it to U.S. shores at all. Branagh's 2007 adaptation of As You Like It went straight to HBO, and a film version of Mozart's The Magic Flute played at the Toronto Film Festival in 2006 before trickling on to Netflix, without a theatrical run, earlier this year.
So why did Marvel tap him? Easy. For Thor, Marvel asked Branagh to do exactly what he had been doing for 20 years: transplant characters from an archaic era into a familiar setting. A decade of development took a swift kick to the ass by a Shakespearean scholar. In a profile on the film, the New York Times recounted Feige's thought process. "'I was intrigued by the notion of somebody who could take one of our more' — he paused to find the right description — 'high-concept heroes and translate him for the masses.'" In the same piece, Branagh reveals a hunger for Hollywood filmmaking and the hoops he jumped through to convince Marvel he was the right person for Thor. But of course he was — Branagh shaped the core script for Thor, that fundamental dramatic relationship between Thor and his brother, Loki, and Marvel doused it with Avengers-fueling mythology (see: the out-of-nowhere Jeremy Renner cameo). Branagh did not return for the next Thor because of Marvel's hurried production timeline, but it shipped him off with a résumé builder; Branagh followed up Thor with the upcoming Jack Ryan: Shadow Recruit and is shooting a big-budget Cinderella adaptation for Disney (which owns Grantland).
Joe Johnston
Marvel Cinematic Universe Contribution: Captain America: The First Avenger (2011)
The Marvel Makeover: Joe Johnston is like the Ringo of '70s and '80s tentpole filmmakers. He worked behind the scenes on both the Star Wars trilogy and Raiders of the Lost Ark. He is the reason Boba Fett exists. And he parlayed it into a successful directing career helming good-not-great blockbusters like Honey, I Shrunk the Kids, The Rocketeer, and Jumanji — all very good films that performed modestly at the box office.
It took a keen eye to suss out Johnston as an ideal fit for Captain America, a movie that required the flavor of action serials and World War II–era pop culture while still playing nice with the incoming franchise collision of The Avengers. To spin those many plates, Marvel once again turned to a director who looked terrible on paper. 2001's Jurassic Park III was a much-maligned cash cow; 2004's Hidalgo was an old-fashioned adventure without a notable hook; 2010's The Wolfman was a sloppy-seconds serving from director Mark Romenek, a doomed-from-the-start remake that Johnston took over.
When Captain America arrived in theaters, Feige dropped Raiders of the Lost Ark as his point of reference. It was a bold move, considering not even Spielberg could re-create the energy of his seminal action flick when he returned with Indiana Jones and the Kingdom of the Crystal Skull. But by hiring Johnston, Marvel found a director who didn't have a legacy lingering behind him, was still cut from the Spielberg cloth, and could direct the hell out of smaller-scale action. He had done it before in The Rocketeer, a movie where the set pieces complement the character rather than steal the spotlight. But studios don't make those movies anymore, forcing the director to take whatever bloated work came his way. So like its onscreen hero, Marvel unfroze Johnston from shoot-for-the-suits hell, gave him today's high-tech tools, and let him loose on the genre of his early career. In the mold of a comic-book movie, anything can sell, even a knowingly un-epic, pulp adventure like Captain America.
Joss Whedon
Marvel Cinematic Universe Contributions: The Avengers (2012), The Avengers: Age of Ultron (2014)
The Marvel Makeover: When Marvel hired Joss Whedon to take on The Avengers, it wasn't hiring the director of Serenity, a movie that never found an audience based on a Fox TV show that never found an audience. It hired a showrunner, a creator with experience interweaving ensemble arcs into great television and comic books. When it became clear that Iron Man, Thor, and Captain America were building toward The Avengers, Marvel embraced small-screen logic for big-screen storytelling. It needed a TV guy, even if The Avengers in the hands of Whedon was never going to have the same visual panache as Christopher Nolan's Batman films.
When Feige talked up Whedon in the weeks before The Avengers, he never talked about the cinema of his movies. It's about the writing. "All of the specifics, all of the dialogue, all of the humor and the emotional states of the characters and the interconnected way the characters relate to each other is from the books, from the other movies and from Joss," he said in an April 2012 interview. Unlike the Battleships and Transformers of the world, Marvel is in the character business. Set pieces can be constructed in a computer lab by guys at Industrial Light & Magic. Penning watchable bickering between Bruce Banner and Nick Fury takes skill.
Shane Black
Marvel Cinematic Universe Contribution: Iron Man 3 (2013)
The Marvel Makeover: According to Feige, writer-director Shane Black was already showing his face in the Marvel U during the first Iron Man. "Robert [Downey Jr.] would go to Shane, occasionally, as a bit of a security blanket during the early days of production," the producer told The Huffington Post. They had a witty rapport; Downey Jr. worked with Black on the writer's directorial debut, the meta neo-noir Kiss Kiss, Bang Bang, a cult hit that came and went in 2005. In the '80s and '90s, Black set records for his screenwriting salaries, first for Lethal Weapon ($250,000), then The Last Boy Scout ($1.75 million), and finally a whopping $4.5 million for The Long Kiss Goodnight. They were the type of action movie everyone wanted to make and everyone wanted to see. By 2011, when he was hired to write and direct Iron Man 3, he hadn't mounted a project since Kiss Kiss six years prior. With few people having actually seen the magic of that movie, Marvel wisely took advantage of Black's situation to exploit his chemistry with Downey Jr. on the scale of his action-oriented scripts.
As Marvel pushed forward into Phase 2, genre became a defining factor for its slate. Every movie would have a twist, a way of reenergizing the franchises. Iron Man 3 got the Shane Black treatment, complete with Christmas references and gunplay. It still looked and sounded like a Marvel movie — in the same interview, Feige refers to Marvel as an "800-pound gorilla" that the directors they employ work around — but the heart still beats like a Black script. Watching the movie, the differences between Favreau's and Black's shooting styles are barely discernible. It doesn't matter; the action satisfies, there's enough of a new angle to wash away the bad taste of Iron Man 2, and Black walks away with a newfound directing career. The old adage while working with studios was "one for them, one for me." Now it's "one for Marvel."
The Future
Following Taylor's Thor: The Dark World are more bold choices from Team Marvel. In April 2014, Captain America: The Winter Soldier arrives from Anthony and Joe Russo. The duo are TV veterans, with episodes of Arrested Development, Community, and Happy Endings among their credits. Where does the espionage thriller–esque Captain America 2 fit in? Think of it as an elaborate episode of Community, with directors stepping into an established series for a one-off episode. Beyond that is Whedon's Avengers: Age of Ultron and Edgar Wright's Ant-Man — a project that has been gestating at the studio since Iron Man was announced in 2006. Wright's last two films, Scott Pilgrim vs. the World and The World's End, both underwhelmed at the box office. Marvel never wavered — the movie is set for release on July 31, 2015.
"I like that our unconventional choices [are] only unconventional until the movie comes out," Feige said in an interview for Thor: The Dark World. "And then every studio in town hires our filmmakers and they go onto bigger tentpoles from there." That's confidence earned.
---
Matt Patches (@misterpatches) is a writer and reporter in New York whose work can be seen on Vulture, The Hollywood Reporter, and Time Out.
Filed Under: Iron Man, Joss Whedon, Marvel, Movies, Spider-Man, The Avengers, X-Men