Poster Decoder: Casa de mi Padre, Safe House and Wanderlust
Each week, marketers release new movie posters, many for films whose releases are still months away. But for those who know where to look, one-sheets can reveal studios' hopes and insecurities about their products. In this space, we will attempt to decode the hidden meanings of the week's new posters.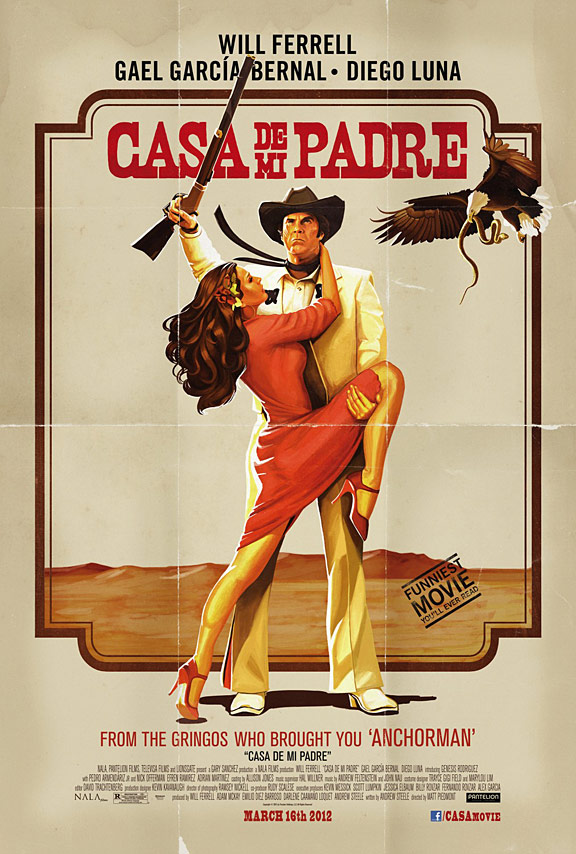 Casa de mi Padre
What the art says: Lionsgate is going all in with this telenovela thing. No Will Ferrell in his underwear, no nods to Old School, no John C. Reilly — it's just a man in a leisure suit with his favorite girl and a hungry eagle. And yet all the good will won with the sexy imagery, the exquisite color palette and that fearsome scowl on Ferrell's face is almost completely squandered by those stupid fake fold lines. No one puts movie posters in their pockets guys. Pockets just aren't that big.
What the text says: Subtitles don't scare Lionsgate. Which means Lionsgate has huge balls. Because if we were making a movie for people whose weekly reading intake consists solely of the back of a toothpaste tube, we'd be nervous about it. Instead, Lionsgate embraces it with the tagline, "The funniest movie you'll ever read." Good luck!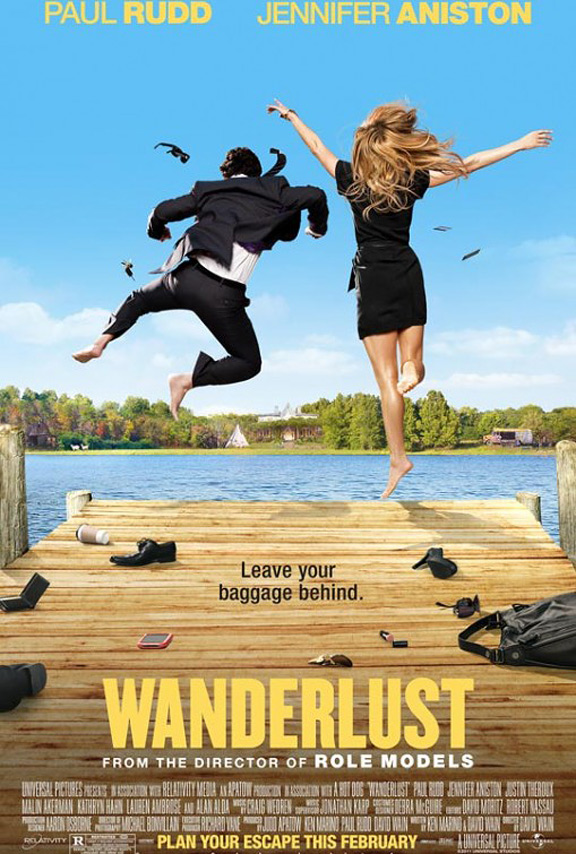 Wanderlust
What the art says: Someone should be fired. When you have the chance to put these two exquisite faces on a poster and pass it up, you're either bad at your job or unable to get those faces to model for your poster and therefore bad at your job. Why a studio would pay for the services of big stars and not use them to sell a movie will always be a mystery to us. At least in this case it seems like a superior concept got in the way. Ultimately, that's a good thing because the concept is fun, even if Ruddiston look like they're going to eat wood instead of water when they land those jumps.
What the text says: David Wain is building a mainstream track record. Things should be a lot easier for him now that he can sell a movie as "From the director of Role Models" instead of "From the director of a bunch of really funny sketches you've never seen unless you're a comedy geek."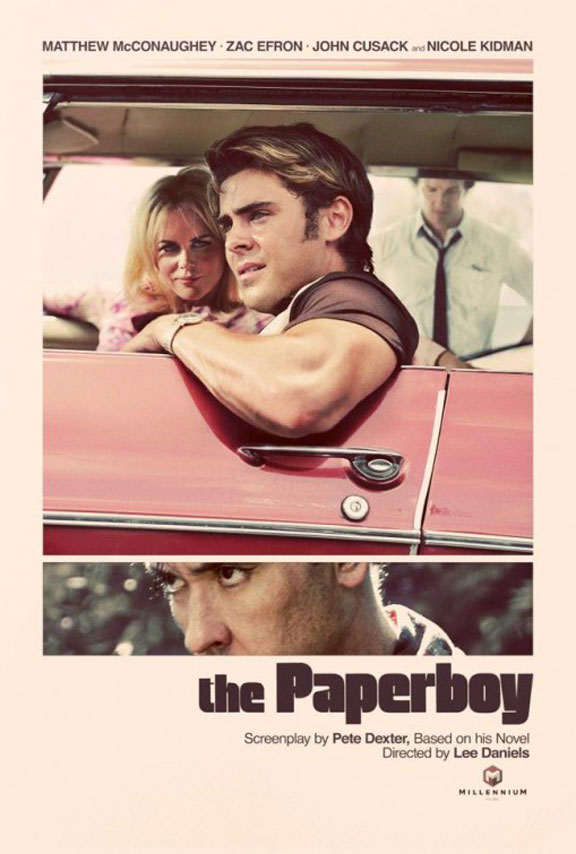 The Paperboy
What the art says: Zac Efron has the rare kind of beauty that can push Nicole Kidman and Matthew McConaughey into the background. He has also been working on his arms. The decision to lead with Efron makes it seem like Paperboy is being marketing to teenage girls. Not sure that's a great idea given the plot. (Death row, suicide, etc.) Also, what's with the creepy, tossed-off shot of John Cusack's eyes at the bottom?
What the text says: Confusing stuff! McConaughey gets top billing, but the least prominence in the image? Efron gets billed over Cusack? A writer (Pete Dexter) gets mentioned ahead of Academy Award nominated director Lee Daniels? Alone, these things probably wouldn't mean much, but taken all together they speak to marketing muddle.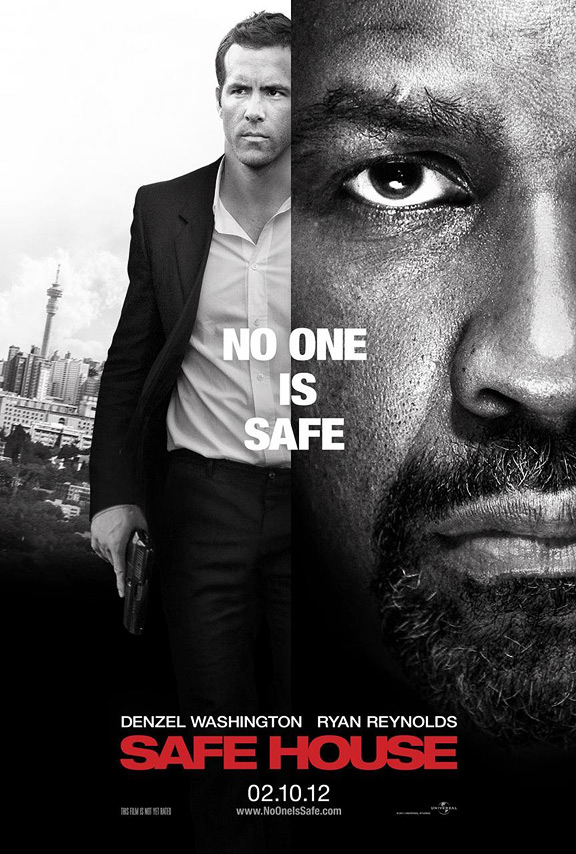 Safe House
What the art says: The Bourne Ultimatum was a hugely profitable action flick, so Universal did what they do. There's the split image, the bizarrely tilted city on the left and Ryan Reynolds is even rocking a Damon-ian brow furrow. Hell, it's even in black and white. The once difference that was allowed was Denzel's goatee, which is enough to make this better than the original, even if it is a rip-off. That's the power of Denzel's goatee.
What the text says: Denzel Washington is on the left and Reynolds on the right. Right? That must be why those names are under those faces. Except obviously it's not. It's yet another example of movie posters splitting the image in two then showing no regard for who's standing where when the names on typed on. We get that Denzel should get top billing, but either he sacrifices it or he moves to the left. That's just the way it's got to be. As for the tagline, it's as forgettable as this movie will be.
---
Previously: Poster Decoder: Hunger Games, 21 Jump Street, Abraham Lincoln: Vampire Hunter
Poster Decoder: Dark Knight Rises, Battleship, and American Reunion
Poster Decoder: Sherlock Holmes 2, Journey 2, and Haywire
Filed Under: Poster Decoder