Poster Decoder: Jeff Who Lives at Home, Safe, The Hunger Games, and More
Jeff Who Lives at Home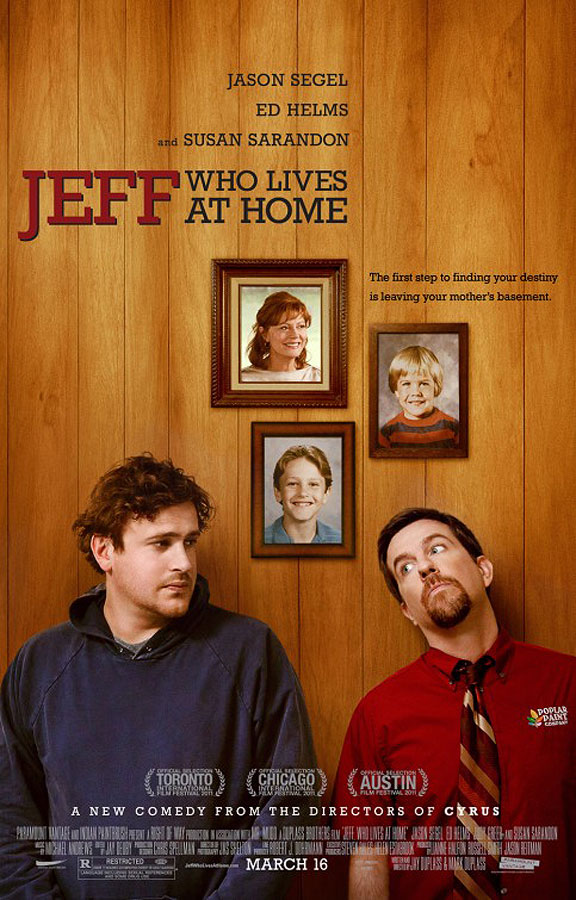 What the art says: This movie is going to be a total bummer. You've got two funny actors, one looks sad, the other looks bored, and both are standing in front of wood paneling, which just screams "working-class depression."  Sure, Susan Sarandon is smiling, but that's because they used a picture of her from 1988.
What the text says: The studio knows how much of a bummer they're laying on us. That's why they're making sure we know it's "a new comedy." Also, it's from the directors of Cyrus, another bummer of a movie that not very many people saw, but at least that one had a funny poster. The tagline might be an attempt at humor, but it reads like a cranky sportswriter wrote it. Basically everything about this poster leaves us confused about whether it's going to be funny or sad. Mission accomplished, Duplasses!
Safe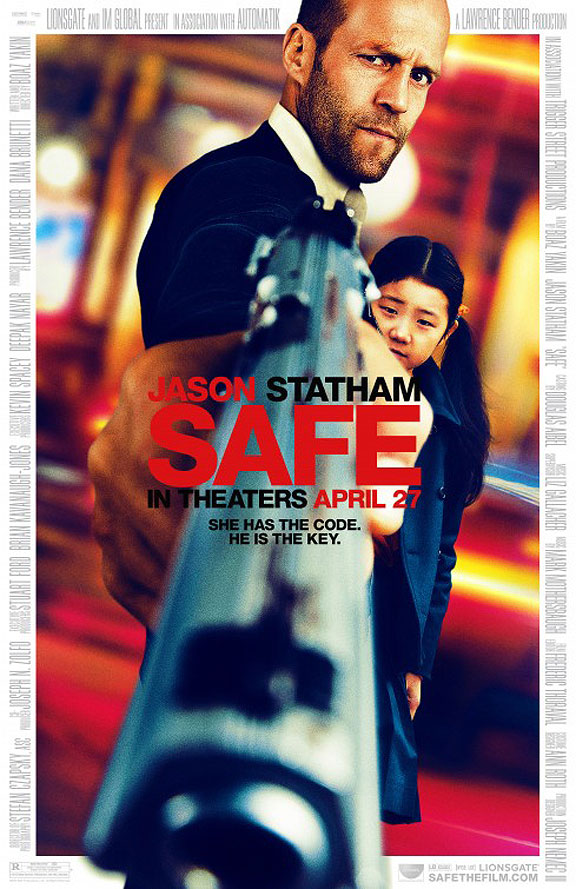 What the art says: Statham's got a gun; if you like other movies in which Statham has a gun, you're going to like this one. The man has created his own genre of action movies. They're about a balding British guy who drives a lot, squints, and beats people up while wearing nice suits. He owns it. And don't let that little girl behind him fool you — he hasn't gone soft. He will pump a few rounds into your face if you look at her sideways.
What the text says: Statham is the only actor in the movie.  The director, whose name is probably hidden on the edge somewhere, has credentials that could have helped sell this thing: A line reading "from the director Uptown Girls" would have made it lot easier for guys to drag their girlfriends to see this.
The Hunger Games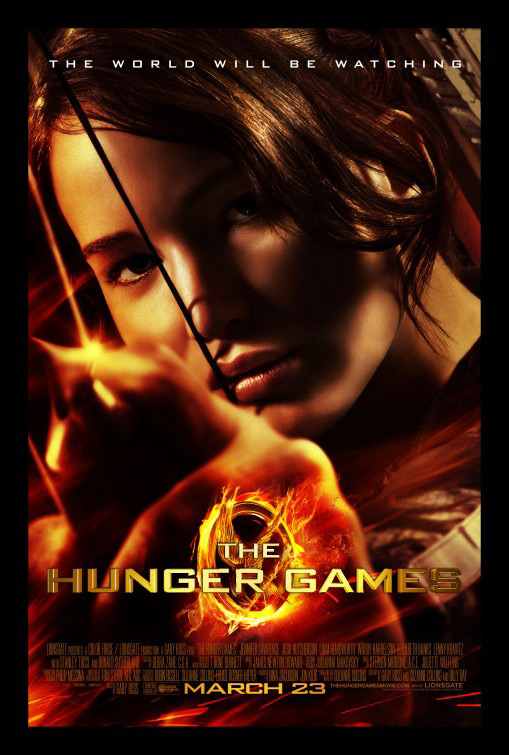 What the art says: Jennifer Lawrence's perfect face wasn't perfect enough for this poster. Why would you ruin such a perfect face with all that overdramatic Photoshopping? Did someone decide the previous poster was too good and needed to be replaced with something more Underworld-y?
What the text says: Not much. Just title and tagline. But oh, what a tagline it is.  It works for the plot and it works for the movie itself. This thing is going to be printing money and Lionsgate knows it. So why not brag a little?
The Raven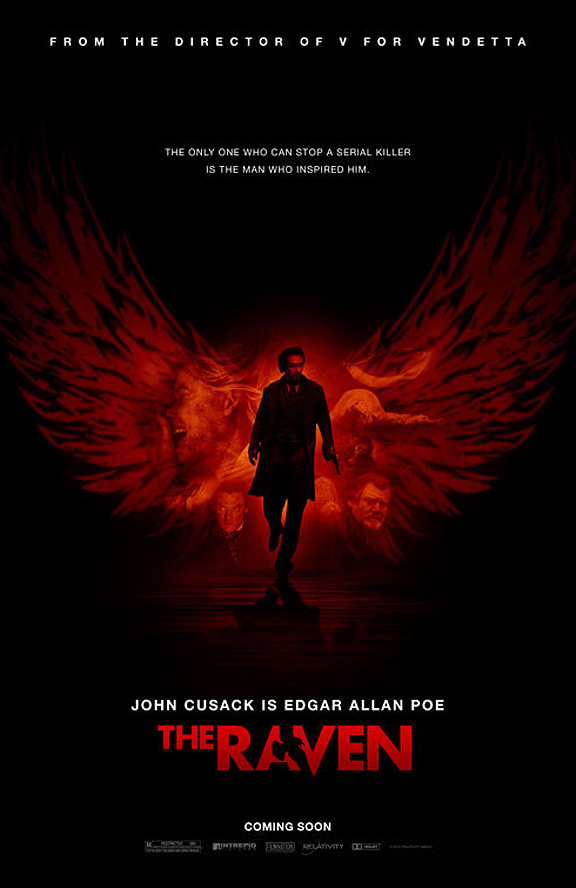 What the art says: It's dark. It's spooky. It's … Ed Norton? Except it's not. It's John Cusack doing his best Norton impression. Frankly, seems like Norton would have made more sense in the role of crime-fighting, gun-wielding writer with a receding hairline. Maybe that's why Cusack's face is so damn small.
What the text says: Oh, guess they're not trying to hide Cusack's involvement. His name's right there above the title! But that's what happens as you age in Hollywood: Posters start to promote your name and hide your wrinkling face. The nod to V for Vendetta up top makes a lot of sense, because Cusack Edgar Allan Poe masks would make killer disguises for a global protest group.
Filed Under: Jason Statham, Jennifer Lawrence, Poster Decoder, The Hunger Games