Who's That Guy? Wichita State's Cleanthony Early!
Check out the rest of the recent entries in our Who's That Guy? series, where we look at the most interesting players in the NCAA tournament.
Who Is He? Cleanthony Early, 6-foot-8 forward for Wichita State
Where Is He From? Middletown, New York
Year: Senior
Stats: 15.8 PPG, 5.9 RPG, first team All-MVC
His Game in 30 Words or Fewer: Inside-outside wing serving as an offensive bedrock for an undefeated team
You Might Know Him From: Cleanthony Early, a junior college standout who joined Wichita State before the 2012-2013 season, was one of the breakout stars of last year's tournament, as the team made an unlikely run to the Final Four. Though the Shockers suffered a close loss in the Final Four to future champ Louisville, Early posted 24 and 10 and was named to the All–Final Four team. Early, who is the second-biggest guy on the small-ball Shockers, owns an efficient — if not particularly dynamic — game.
Film Study: Here's Early tearing it up at SUNY Sullivan, where he won back-to-back NJCAA National Player of the Year awards:
My experience as a native Kansan and a watcher of Kansas-related, fan-made highlight videos suggests that few states offer more appropriate conditions for the widespread crafting of these videos: ample free time multiplied by boredom, ample access to home computers, ample knowledge of Kid Ink's discography. And so:
Here's one that splices Xavier "The X-Man" McDaniel clips with Early clips, to the tune of Ye/Hov's "H.A.M." Enjoy!
Great Moments in Social Media History: First off, give it up for Early's Instagram account name, clearlynotaverage. Too bad it's private. We do have this dramatic shot from his Twitter.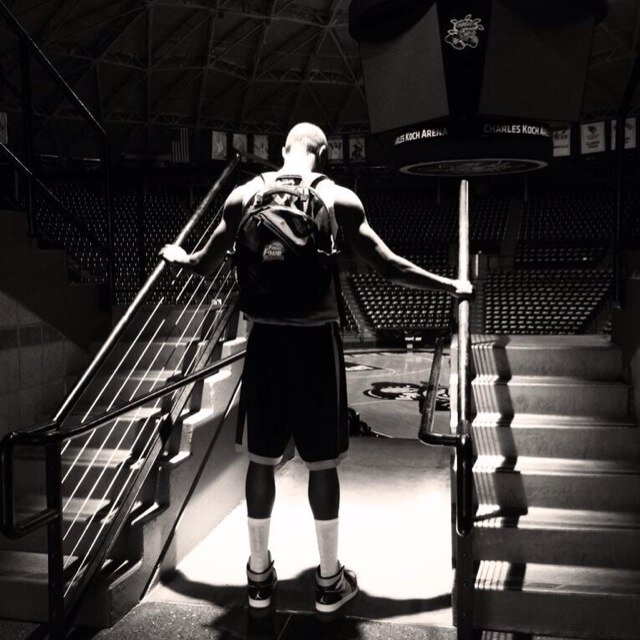 Very stark.
Off the Court:
Though Early spent two years in a New York junior college, part of the reason was to be near his family; when he was in high school, his older brother Jamel died in an accident. Cleanthony wanted to remain close to his mother, Sandra, an office manager who moved her family from the Bronx to Middletown and still commutes two hours each way daily to her job in Brooklyn.
Filed Under: College Basketball, Corban Goble, Cleanthony Early, Wichita State, 2014 NCAA Tournament, Who's That Guy