NBA Short-Attention-Span Power Rankings: Oh Brother!
Garrett W. Ellwood/NBAE via Getty Images
A survey of the players and teams making moves in last night's NBA action.
1. Reggie Rose
In the land of the boring trade deadline day, the brother of an injured superstar making loud noises in the shadows may not be king, but he's at least going to get our attention. At the end of a day where names like Fab Melo and Ish Smith became trending topics, Derrick Rose's brother Reggie came out and made some pretty provocative statements regarding the Chicago Bulls' front office and the club's personnel. The short version? Jimmy Butler ain't it, man. Here are some of the greatest hits from Reggie's chat with ESPN Chicago: "What have you pieced together? Have you made any moves? … Joakim Noah is a great player. Luol Deng is a great player. But you need more than that. You have to put together pieces to your main piece. The players can only do so much … Everyone is expecting Derrick to come back," Reggie Rose said. "If Derrick comes back, they're going to sell more tickets. Is the reason for Derrick to come back to win a championship or make money? Right now, I don't believe a championship. Everything in the NBA is financial."

Couple of things here, not necessarily in order of importance: Reggie Rose has a complicated relationship with his brother's basketball career; Tom Thibodeau and Derrick Rose both did a nice "nothing to see here" job with the comments; and, last but not least, Reggie Rose is probably right. Do yourself a favor, go to our NBA Trade Deadline Day Shootaround and scroll down to Robert Mays's entry on the Bulls. It's getting to be cut-the-check time in Chicago.
2. Gregg Popovich
Whenever you can kick-start the home stretch of your season with a 26-point road win that prompts the opposing head coach to describe your team's performance as "a complete ass kicking," then … well then you're Coach Pop and you probably don't even care anyway.
3. J.R. Smith on Instagram Straight … Making Visual Puns
Yesterday, a text message exchange between Knicks sixth man J.R. Smith and a female friend was made public. Said exchange seemed to culminate with Smith asking the lady the very Lord Grantham–esque question, "You trying to get the pipe?" At least he had a sense of humor about the whole thing, posting this pic to his Instagram account: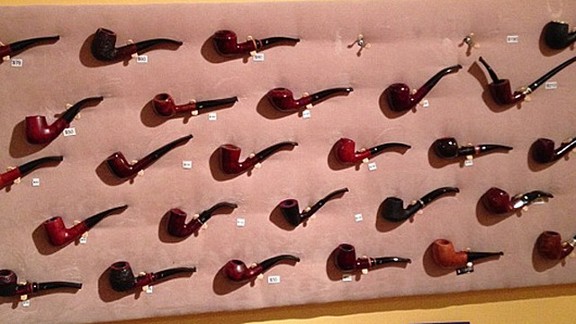 4. Tony Parker
Sixty-one points and 18 assists in his last 63 minutes played.
5. This guy
America the beautiful.
Filed Under: Chicago Bulls, Chris Ryan, Derrick Rose, Los Angeles Clippers, NBA, San Antonio Spurs, Tony Parker