Heat-Pacers Trash Talk Power Rankings
Miami coach Erik Spoelstra, just hours before tip-off for Heat-Pacers Game 6, This Time It's Personal: "In nine games now there's been over a dozen hard fouls to the face, some of the tomahawk variety, some have drawn blood …"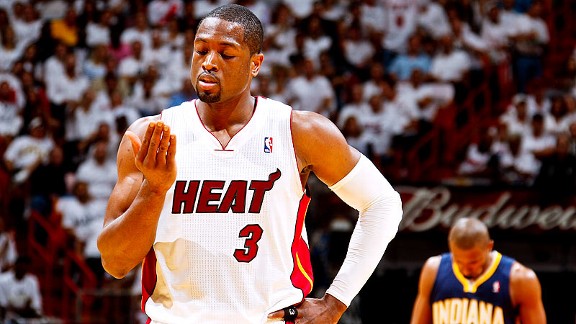 Tomahawk, huh? Spoelstra jumps right into the Official Heat-Pacers What Did He Just Say? Power Rankings. Glad you asked:

1. "I can't believe my team went soft. S-O-F-T."
— Larry Bird
This is astronaut status. Nobody is topping this. Maybe if Lance Stephenson gets David Mamet to write him a profanity-laced monologue that he delivers while wearing the Russell Westbrook for Kohl's fashion line. Maybe then. Probably not.
2. "We're not in here crying about the fouls. They fouled us."
— Dwyane Wade
3. "There was no other statement he was trying to make."
— Spoelstra, on Dexter Pittman's foul.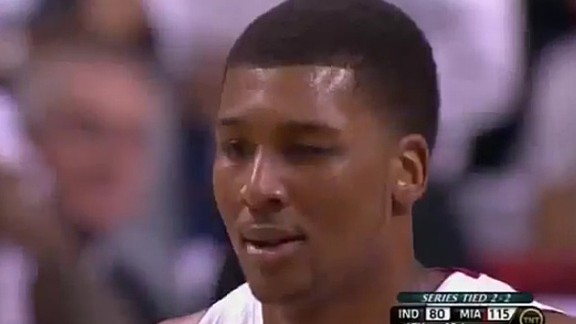 4. "We have two guys suspended and basically they have no one suspended."
— LeBron James
Basically.
5. This Tomahawk nonsense.
We'll keep you posted.
Filed Under: Dwyane Wade, Indiana Pacers, LeBron James, Miami Heat