An Oral History of the Time George Clooney Dominated Leonardo DiCaprio in Pickup Hoops
Noel Vasquez/Getty Images
It's just important that everyone knows this happened. We pick things up halfway through Tom Junod's new Esquire profile of George Clooney:
He has other houses. He has one, famously, on Lake Como, in Italy, and he has built another in Cabo. In this, he is not so much of a throwback — after all, Leonardo DiCaprio has a house in Cabo. Indeed, Clooney and DiCaprio once ran into each other in Cabo and struck up a conversation based on their common interest in basketball. They each have ongoing games, and their ongoing games have attained a celebrity of their own. Clooney suggested they might play someday. DiCaprio said sure, but felt compelled to add, "You know, we're pretty serious."

They played at a neighborhood court. "You know, I can play," Clooney says in his living room. "I'm not great, by any means, but I played high school basketball, and I know I can play. I also know that you don't talk shit unless you can play. And the thing about playing Leo is you have all these guys talking shit. We get there, and there's this guy, Danny A I think his name is. Danny A is this club kid from New York. And he comes up to me and says, 'We played once at Chelsea Piers. I kicked your ass.' I said, 'I've only played at Chelsea Piers once in my life and ran the table. So if we played, you didn't kick anybody's ass.' And so then we're watching them warm up, and they're doing this weave around the court, and one of the guys I play with says, 'You know we're going to kill these guys, right?' Because they can't play at all. We're all like fifty years old, and we beat them three straight: 11–0, 11–0, 11–0."
There you go. Leo and Danny A learned the hard way, and now you know, too. Don't talk shit to George Clooney while playing pickup basketball in Cabo.
Once you wake the beast, the beast will eat you alive.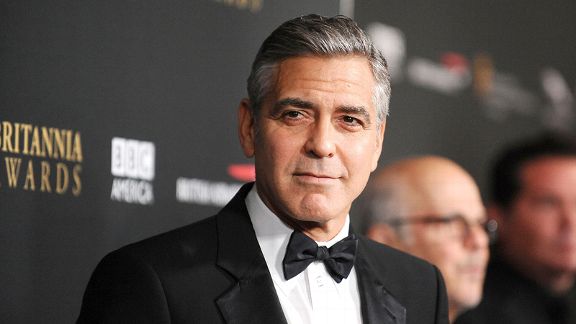 Read the rest of the Esquire profile here, but sadly, it's not about all the different celebrities George Clooney has embarrassed playing pickup basketball.
(h/t @adammcginnis)
Filed Under: George Clooney, Leonardo Dicaprio