NHL Misery Watch (Looking at You, Flyers Fans!)
Len Redkoles/NHLI via Getty Images
A wise person once told me that if you don't have anything nice to say, don't say anything at all. After several years of living in complete silence, I realized that person was an idiot and I became a hockey fan instead.
Let's face it, hockey fans tend to be a pretty cranky bunch. Whether it's because the game is so violent, or the rinks are so cold, or the hair is so horrible, we seem to be destined to focus on the negative. And luckily for us, this NHL season has given up plenty of negativity to celebrate.
So let's take a look around the league, focus on what's gone wrong, and figure out why you should feel good about it.

New York Rangers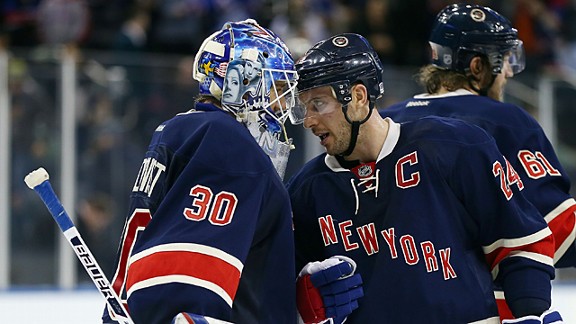 What's gone wrong: Plenty. They're still floundering around outside of a playoff spot and have lost three straight. Unless things turn around quickly, coach John Tortorella is probably going to get fired.
Why that should make you happy: Admit it, it's fun to imagine Tortorella answering questions at a job interview. "Where do you see yourself in five years?" "Next question." "Why are manhole covers round?" [Flips boardroom table, storms away.]
Winnipeg Jets
What's gone wrong: The Jets are barely over .500, they give up more goals than they score, and they're not even a winning team at home. All of which means they're still the best team in the Southeast, because that division is terrible.
Why that should make you happy: A generation of Winnipeg schoolkids will grow up seeing a "Southeast Division champs" banner hanging from the rafters, then go on to fail every geography class they take for the rest of their lives.
Buffalo Sabres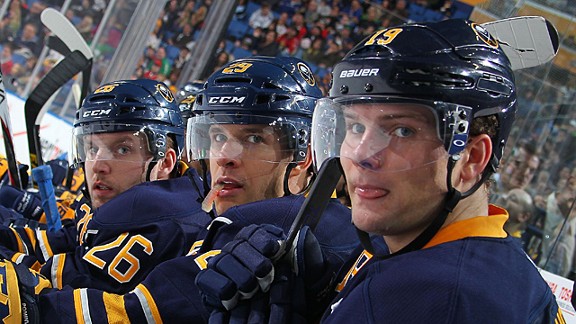 What's gone wrong: The Sabres are in the last place in the Northeast. They fired their coach. They'll probably be firing their GM. Oh, and they burned a year off their best prospect's entry-level contract, then sent him back to junior anyway.
Why that should make you happy: This team is making Buffalo sports fans feel completely miserable and hopeless, which means they can really hit the ground running once football season starts.
Tampa Bay Lightning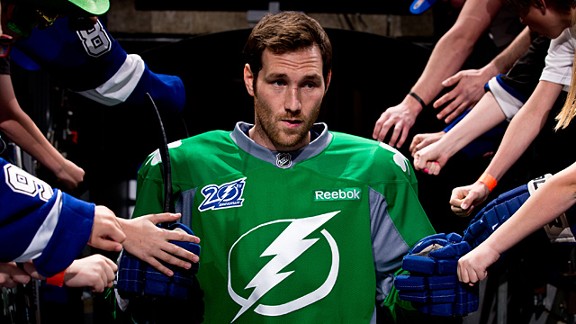 What's gone wrong: The season has been a disappointment almost from Day 1, and despite a potent offense, Tampa Bay is falling out of the playoff race, thanks to another season of below-average goaltending. It's so bad that speculation about trading Martin St. Louis has begun, which would be devastating for die-hard Lightning fans.
Why that should make you happy: Now that you stop and think about it, you've never actually met a die-hard Lightning fan.
Montreal Canadiens
What's gone wrong: Not much. The Canadiens are way better than anyone expected, holding down first place in the Eastern Conference for most of the season. They're young and talented, and they look like they could absolutely be Stanley Cup contenders.
Why that should make you happy: All of this means that their second-round loss to the Bruins is going to drive their fans insane.
New Jersey Devils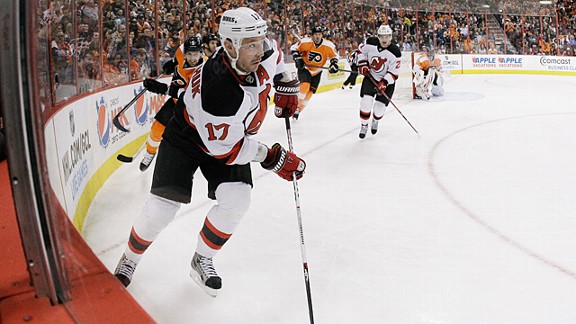 What's gone wrong: Despite losing star forward Zach Parise to free agency, the Devils were the surprise success story of the season's first few weeks. Then Martin Brodeur got hurt. The end.
Why that should make you happy: When Brodeur eventually comes back, we can all just copy and paste our "Who could have ever seen this Devils playoff run coming?" articles from last year.
Edmonton Oilers
What's gone wrong: Despite plenty of reason for optimism — a roster full of young talent, a new head coach, a surprise win in the Justin Schultz sweepstakes — it just hasn't come together for the Oilers. They seem like they're once again headed toward a spot in the draft lottery.
Why that should make you happy: That means we're just a few weeks away from once again seeing Steve Tambellini lottery face, which is the happiest face in the whole world.
Detroit Red Wings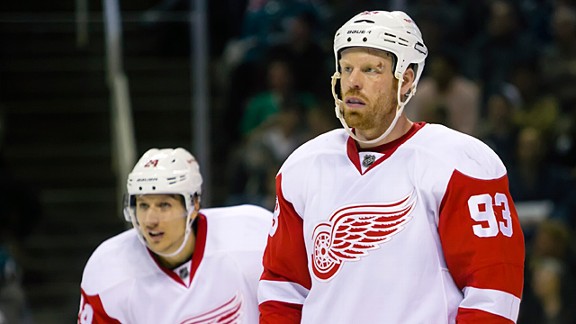 What's gone wrong: The Red Wings are still hanging around the West's tight playoff race, but they clearly miss Nicklas Lidstrom — maybe even more than anyone thought they would.
Why that should make you happy: Detroit fans got to watch Nicklas Lidstrom for 20 years. Screw those guys.
Florida Panthers
What's gone wrong: They're in last place overall and should be holding a fire sale, but everyone on the team who had any trade value is injured long-term.
Why that should make you happy: They're going to finish dead last and get to draft Seth Jones or Nathan MacKinnon, which should really help them establish themselves in whatever new market they've moved to in a few years.
Dallas Stars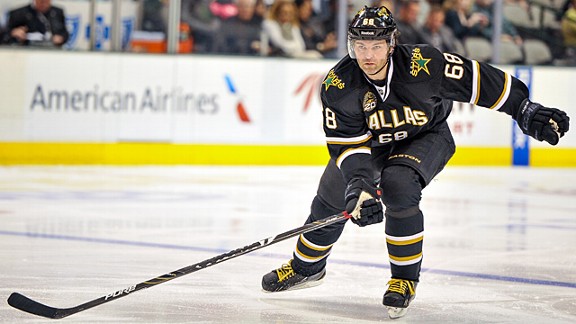 What's gone wrong: They have a disappointing record and an aging roster. Oh, and they just lost 8-1 to the Blackhawks with their owner in the building.
Why that should make you happy: Because it will give you your monthly "Oh, right, the Dallas Stars are still a thing that exists" moment.
Calgary Flames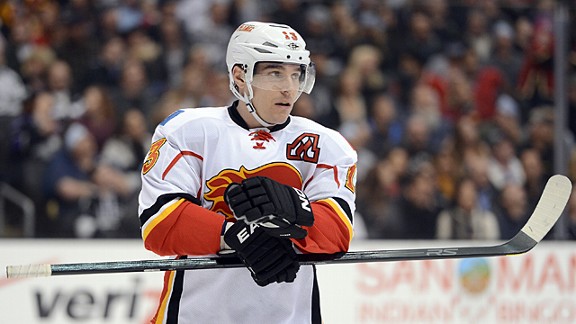 What's gone wrong: Absolutely nothing that everyone outside of Calgary hasn't been predicting for years.
Why that should make you happy: They'll probably be sellers at the trade deadline in two weeks, and think about how much fun it will be when Jay Feaster tries to trade Jarome Iginla an hour after the deadline passes because he misunderstood the rules.
New York Islanders
What's gone wrong: The last two decades.
Why that should make you happy: Hey, no matter how bad things get, at least your team isn't the New York Islanders, am I right? [Everyone laughs and high-fives.] Wait, not you, Blue Jacket fans.
Columbus Blue Jackets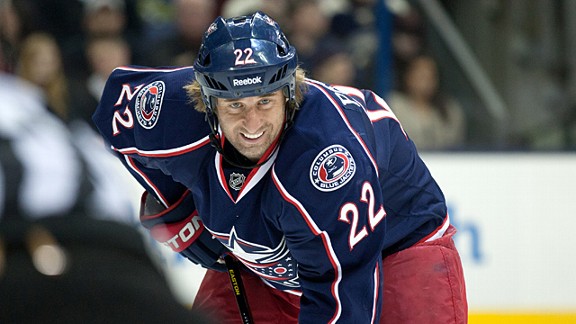 What's gone wrong: You name it! The team is terrible, they're going to finish in last place like they always do, the goaltending is a joke as usual, and they … wait, what? The Blue Jackets are arguably the hottest team in the league? They're within range of a playoff spot? Their goalie is actually good?
Why that should make you happy: I can't … I don't know how to … NOTHING MAKES SENSE ANYMORE!
Colorado Avalanche
What's gone wrong: Gabriel Landeskog was hurt, Ryan O'Reilly wouldn't sign, and by the time everyone was back in the lineup the season was already a write-off. A major housecleaning now seems inevitable.
Why that should make you happy: Patrick Roy as an NHL coach, Patrick Roy as an NHL coach, Patrick Roy as an NHL coach. [Rocks back and forth in giddy anticipation.]
Chicago Blackhawks
What's gone wrong: The Blackhawks lost those two games in regulation a few days ago. Um, that's pretty much it.
Why that should make you happy: They're probably going to win the Stanley Cup, which means we'll all get to see Jeremy Roenick cry on national television again.
Ottawa Senators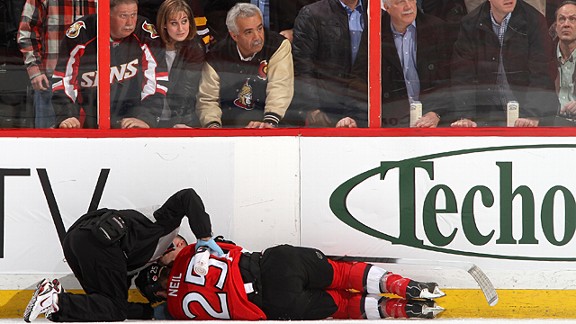 What's gone wrong: Just about everyone on the team has been injured, in some cases horrifically so.
Why that should make you happy: While it's technically true that feeling "happy" about a lacerated Achilles tendon makes you a psychopath, it's still kind of fun to play "Guess the next Ottawa Senators injury." Right now I'm going with Paul MacLean being listed as day-to-day with a sprained mustache.
St. Louis Blues
What's gone wrong: For reasons nobody seems able to fully explain, the Blues' goaltending has gone from being the best in the league to among the worst.
Why that should make you happy: We can all go back to pretending that whole "Brian Elliott is an All-Star goalie" thing never happened.
Toronto Maple Leafs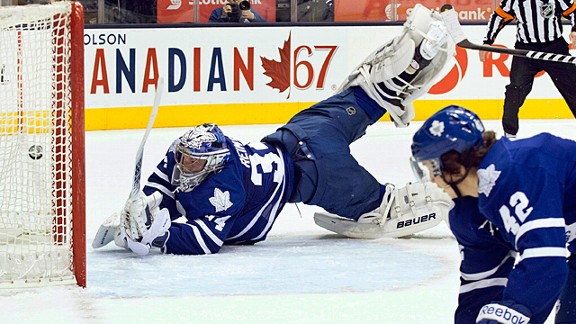 What's gone wrong: After a strong start, the Maple Leafs have lost five straight and are on the verge of falling out of a playoff spot for an eighth straight season.
Why that should make you happy: Fired GM Brian Burke was already offering up quasi-bitter sound bites when the team was doing well. Once they inevitably move into full free fall mode, he may just go ahead and set up his own 24-hour cable channel.
Boston Bruins
What's gone wrong: Almost nothing. The Bruins are really, really good. And that means that just a few months after being the driving force behind a completely unnecessary lockout, owner Jeremy Jacobs is going to make millions on a nice long Bruins playoff run.
Why that should make you happy: You can finally stop believing in the concepts of a higher order and universal justice and start being a cynical jerk like all the rest of us.
Carolina Hurricanes
What's gone wrong: After a solid start, they lost goaltender Cam Ward to a serious knee injury. That could lead to a tough second half that their fans would rather forget.
Why that should make you happy: If it all goes badly and Hurricanes fans decide they want to just completely ignore the result of a post-lockout season, the rest of us can give them some tips.
Los Angeles Kings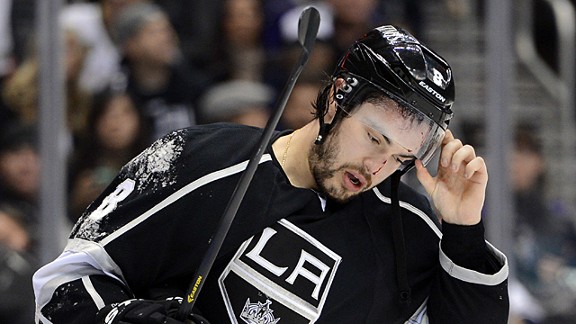 What's gone wrong: The Kings have been fine, but are far from the sort of domination you might have expected coming off of last year's Cup run. The offense is balanced, but only Anze Kopitar seems to be playing at an elite level and Drew Doughty continues to struggle.
Why that should make you happy: Sure, they might squeak into the playoffs, but what are the odds that they're going to be able to suddenly get hot enough to turn that into a long playoff run and … oh, right. Yeah, we're all doomed.
Minnesota Wild
What's gone wrong: They've been good enough to eke out first place in the Northwest, which is to say not especially good.
Why that should make you happy: It shouldn't. You should have no feelings about the Minnesota Wild whatsoever, as per long-standing league bylaws.
Anaheim Ducks
What's gone wrong: Other than being stuck in the same conference as the Blackhawks, nothing. The Ducks have the second-best record in the entire league, are riding a 10-game point streak, and have won 11 straight at home.
Why that should make you happy: Their season has been so amazing that at some point somebody in Hollywood is going to decide to make a movie of it, at which point you will finally get to work again. (Note: I'm assuming for the purpose of this paragraph that you are Emilio Estevez.)
San Jose Sharks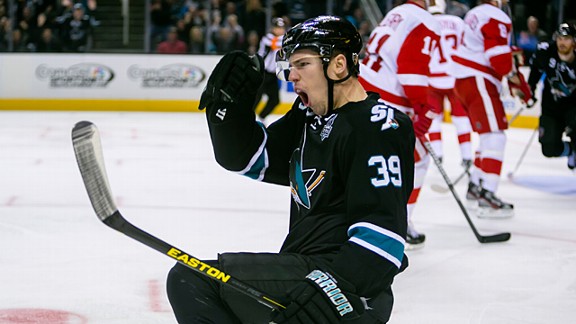 What's gone wrong: After a seven-game winning streak to start the season, the Sharks have struggled just to stay over .500.
Why that should make you happy: Because you've never forgiven them for causing you to know what color "teal" is.
Vancouver Canucks
What's gone wrong: The Canucks wanted Cory Schneider to be the undisputed starting goalie, allowing them to trade Roberto Luongo to free up cap space and plug other roster holes. Instead, the two goalies have split time without either emerging as a clear no. 1, and it looks like the team won't be able to make a deal until the offseason.
Why that should make you happy: Because the situation has resulted in Schneider and Luongo doing stuff like this.
Washington Capitals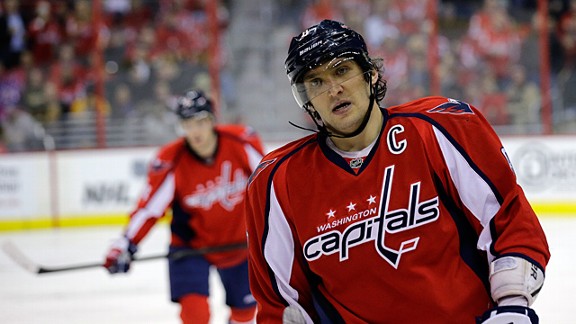 What's gone wrong: Just about everything, and the Caps are running out of time to make a late run at a playoff spot. Rookie coach Adam Oates continues to juggle his lines, with Aaron Volpatti the latest unlikely player to find himself playing alongside Alexander Ovechkin.
Why that should make you happy: With 20 games left, there's a good chance we're all going to get to play a shift with Ovechkin before the end of the season.
Phoenix Coyotes
What's gone wrong: This season has featured all the uncertainty, rumors, and relocation speculation as 2011-12, without the needless distraction of that season's actual on-ice success.
Why that should make you happy: Because I found this link to a $20 Groupon offer labeled "Phoenix Coyotes and Jobing.com Arena" and I'm not completely sure that it's not for the entire Phoenix Coyotes franchise and Jobing.com arena.
Pittsburgh Penguins
What's gone wrong: Other than a handful of injuries, very little. The Penguins look like the best team in the East, and Sidney Crosby should have the Art Ross Trophy wrapped up by next weekend.
Why that should make you happy: Because man, it's about time long-suffering Penguins fans finally caught a break for once!
Nashville Predators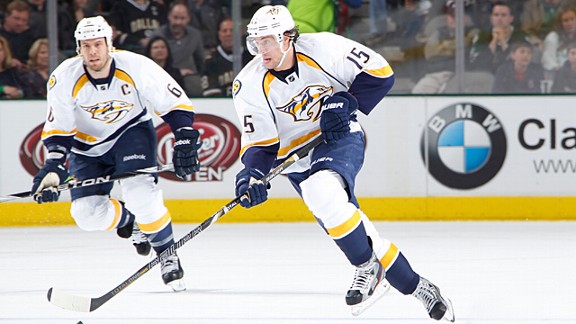 What's gone wrong: The Predators are part of the Western Conference logjam, thanks to a sub-.500 record. That means they once again seem headed toward — at best — a middle-of-the-pack finish. As unthinkable as it once seemed, it's at least possible that missing the playoffs could even lead to coach Barry Trotz having his head on the chopping block.
Why that should make you happy: It's super fun to picture an old-fashioned executioner with a guillotine desperately trying to find Trotz's neck.
Philadelphia Flyers
What's gone wrong: [Takes deep breath … ] The Flyers are stuck in 11th place in the East, their coach is on the hot seat, their "best player in the world" has been merely good, they traded one of the league's top 10 goal scorers, they reacquired a former player from the Kings but not one of the good ones, their best player just basically retired, and the backup goaltender they exiled to Columbus is playing way better than their $51 million starter. Oh, and they're the only team in the league that's over the cap. In other words, everything.
Why that should make you happy: Because at some point in your life, you have presumably met a Philadelphia Flyers fan.
Filed Under: Frowns, Hockey, NHL