Kobe's Reaction to Everything Dwight Howard Has Said in the Past 24 Hours, Through Surrogates
Noah Graham/NBAE via Getty Images
In an interview Wednesday with ESPN's Jackie MacMullan, Kobe Bryant made a few comments about his large-shouldered teammate, Dwight Howard.
"We don't have time for [Howard's shoulder] to heal."

"We need some urgency."

"[Dwight] has never been in a position where someone is driving him as hard as I am, as hard as this organization is."

"It's win a championship or everything is a complete failure. That's just how we do it. And that's foreign to him."

"Dwight worries too much about what people think."

"I told him, 'You can't worry about that. It's holding you back."

"He just wants people to like him. He doesn't want to let anyone down, and that gets him away from what he should be doing."

"Take his free throw shooting. It's all mental with him. Like in practice. He's shooting without a care and he hits 10 in a row. But then we get in a game and everyone is looking at him and there's all these expectations, and he starts worrying about what people are thinking, what people will say."

Bryant also said, of course using himself as the ultimate example, that playing through an injury is "something that you have to balance out and manage."
Teammates have taken Bryant's urges for Howard to step up and play through pain differently. According to ESPNLosAngeles.com beat writer Dave McMenamin, Metta World Peace was on Dwight's side:
"I would say he's a soldier and I'm not going to question his injury. He's hurt to me."
While 39-year-old guard Steve Nash seemed to echo Kobe's comments:
"I think everyone has got to play through some pain in this league …"
BUT WHAT ABOUT DWIGHT? WHAT SAY YOU, SUPERMAN?
In talking to reporters today, Mr. Howard addressed two issues that were hurled his way: his competitive nature and the way he discusses his injury with his teammates, and chiefly Kobe Bryant.
Dwight, on wanting to play (with Kobe's assumed reactions, through surrogates):
"I want to play."
"I mean, why wouldn't I want to play?"
"But, at the same time, this is my career, this is my future, this is my life."
"I can't leave that up to anybody else because nobody else is going to take care of me."
"So, if people are pissed off that I don't play or if I do play, whatever it may be, so what? This is my career."
"If I go down, then what?"
"Everybody's life is going to go on."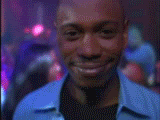 "I don't want to have another summer where I'm rehabbing and trying to get healthy again. I want to come back and have another great year. That's what I want to do."
Dwight, on his injuries and Kobe's comments:
First, there was the question of Kobe pressing him to play through injury:
"That's his opinion, that's it. He's not a doctor, I'm not a doctor. That's his opinion."
And then this testy exchange between Dwight and two reporters:
Reporter: "Have you talked to Kobe about it, just your situation?"

Dwight Howard: "What situation?"
Reporter: "In terms of your injury and all that?"

DH: "Have I talked to Kobe?"

Reporter: "Yes, just as far as outlining, like, telling him your perspective?"

DH: "Of what?"

Reporter: "Of you wanting to take the long view?"

DH: "Why do I have to explain that to Kobe?"
Reporter: "Well, because he's a teammate …"

DH: "He's a doctor?"
Reporter: "No, but he's a teammate."

DH: "OK. So I should explain that to all my teammates then, right?"
Reporter: "I'm not insinuating that. I'm just asking, have you talked to him?"

DH: "I'm asking you …"

Reporter: "I don't know if you've talked to him."

DH: "I'm asking you, I'm supposed to tell all my teammates?"
Reporter: No, I'm just asking if you talked to him.

DH: "Just Kobe. Just Kobe."

Reporter: "Considering the comments he made yesterday …"

DH: "I don't know what he said."
Reporter No. 2: "He says we don't have time for Dwight's shoulder to heal. We need urgency. We need him back on the floor. This is the Lakers. It's either a championship or a complete failure."

DH: "OK."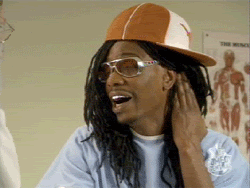 Reporter No. 2: "What do you say to that?"

DH: "That's his opinion."
Filed Under: Kobe Bryant, Los Angeles Lakers, NBA, Rembert Browne