Gerald Green Is Cleared for Takeoff
Remember when I said a couple weeks back how the Pacers needed to make Gerald Green's Blue Angels routine a focal point of their offense? Yeah. That. Best part of this particular jam isn't the stuffing so much as Green's initial dry run at the hoop.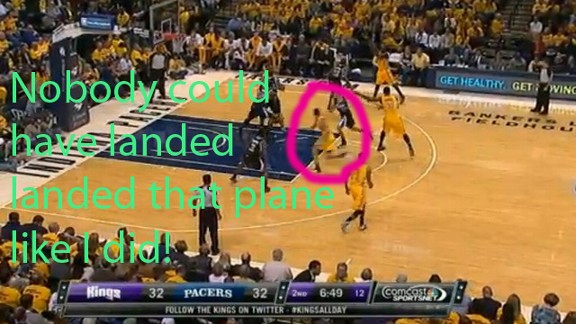 Option 1 on this play is Green flashing through the lane and taking an elevator up to the 30th floor of Nakatomi Plaza and destroying dudes. Option 2 is Green waiting in the corner for the ball to bounce to him and taking the elevator to the 31st floor of the Nakatomi Plaza and destroying dudes. Good play call, Frank Vogel.
Filed Under: Indiana Pacers, NBA