Fantasy Island Week 5 Previews
Each week, the Fantasy Island contestants will submit a preview for each of that weekend's games. The best preview from each game will be selected and combined with the others into one comprehensive guide, where points are awarded based on how many individual previews from each writer are selected. Get it? OK. We sorta do too.
Dolphins at Bengals
Forget Manning v. Brady — no other Sunday matchup will be as compelling or as fantasy lucrative. The breakout player of the year is A.J. Green. The Law Firm's Ohio offices are thriving, somewhat unexpectedly. I'm already thinking of Brian Hartline puns for next year's team banner. Ryan Tannehill took the converted-receiver/Matt Jones jokes, got angry, and threw for 400 yards on Patrick Peterson. Andy Dalton throws subversive Southern smoke like he's still advocating for TCU's BCS bid. Andrew Hawkins is brilliant at turning broken, extended plays into street ball. Reggie Bush is banged up but will run for a quick 100 in just 15-20 carries.
— Ramon Ramirez

Ravens at Chiefs
Let me be the first to propose that Dwayne Bowe and Larry Fitzgerald face off in a steel cage death match where the winner would be allowed to catch passes from a real NFL quarterback. Each guy would be given their choice of weapons that might include throwing stars, tridents, or brass knuckles, and whoever emerged from the cage alive would get to immediately join the Green Bay Packers. I actually think we might be able to talk them into this. Every time Dwayne Bowe leaves the huddle knowing he has to run a route over the middle, he has to feel like Jesse Pinkman opening Mr. White's duffel bags.
Strong fantasy plays: Torrey Smith, Ray Rice, Joe Flacco, Dwayne Bowe, Jamaal Charles, Dennis Pitta
Fair-to-middling plays: Anquan Boldin
— Frank DuPont
Bills at 49ers
Sigh. I traded for Fred Jackson in my big-money league after drafting C.J. Spiller in the 11th round. I had the idea that having both Bills RBs was better than having just one, but now I'm in a position where I don't want to start either. But guess what? I'm going against the grain. Bad matchup with San Fran? Both slightly injured? Neither guy played well last week? I DON'T CARE. Start both of them. You heard me. Jackson is an RB2 and Spiller is a flex. This is coming from the guy who told you to bench Steeeeeve Johnson last week. I AM IN CHAN GAILEY'S HEAD.
— Josh Klein
Bears at Jaguars
The new fall TV lineups are here, the new fall TV lineups are here! This week's game previews brought to you by the prime-time shows everyone is talking about!
Bears-Jaguars, brought to you by The Mob Doctor:
Rant time! In the pilot, Dr. Grace Devlin uses her breaks from the hospital to patch up low-level gangsters at a vet clinic, turns in an incompetent doctor who is overruling her diagnoses out of ego, lies to the father of a 14-year-old girl about the fact that the girl is pregnant, and fluffs the paperwork so it looks like her abortion was an ovarian cyst removal (and in the process, gets her out of the ghetto with a scholarship), declines to kill a mob informant who ends up on her operating table (even though they threaten to murder her brother if she doesn't) and all the while, is at the beck and call of an aging godfather who has been protecting her for decades. MY GOD, SHE IS BEARING THE WEIGHT OF THE WORLD. Speaking of which …
Maurice Jones-Drew! He's the Jags' only offensive threat and without him, they (like Grace's brother or the patients being treated by incompetent Dr. Flanigan) really don't have a chance. A dominant performance against the Cowboys on Monday makes me think the Bears defense can absolutely key in and stop MJD, given the fact that they don't need to worry too much about Gabbert. Don't play a Jag this week (which I could also say to the dude who plays Dr. Flanigan).
— Kat Gotsick
Titans at Vikings
Player to Start: Christian Ponder
Plenty of teams have been able to pass on Tennessee this year; they're yielding 8.0 yards per attempt. Nonetheless, they'll have to sell out in an effort to stop AD this week, meaning Ponder will have some room to throw. Playmaker Percy Harvin is going to have a big game through the air, but he's an every-week starter. If your no. 1 quarterback has a bye, Ponder is a capable fill-in this week.
— Jonathan Bales
Packers at Colts
Life is nothing but a grind for Green Bay: After barely edging out the 0-4 Saints and interim-interim head coach Aaron Kromer, the Packers now travel to Indy to take on the 1-2 Colts and interim head coach Bruce Arians. Arians will ensure that Andrew Luck has 40-plus attempts, making Luck a viable candidate to start in place of Matthew Stafford and Tony Romo, both on byes. For the receiver-depleted, I consider Donnie Avery a legitimate WR3 in deeper leagues. Of course, this sentiment exists in large part because I own Avery and would like to see his trade value to skyrocket. But still.
— Matt Borcas
Eagles at Steelers
The Battle of the Keystone State is not so much a football game as it is an educational experience, replete with Dr. Andy Reid's Inimitable Clock Mismanagement 101 (five stars on RateMyProfessor.com!), graduate student DeSean Jackson's Celebrating After a Six-Yard Reception: Origins and Justifications, and Heath Miller's Contemporary Red-Zone Tactics. Yes, to the everlasting dismay of greedy Antonio Brown and Mike Wallace owners, Miller seems to be Big Ben's go-to target whenever the Steelers are in sniffing distance of the end zone. Miller is a surprising sixth among all tight ends in ESPN.com fantasy points, and he's played one less game than the players ranked ahead of him. Miller is available in 48.9 percent of ESPN.com leagues; consider signing him if you need an upgrade or bye-week substitute. Inevitably, you'll find yourself chanting "Heeeeaaath" along with the Heinz Field crowd after his fifth touchdown in four games.
— Matt Borcas
Seahawks at Panthers
In August, I heard "Nice pick" and "Hey, I was going to draft him next" more than once when I pulled the trigger on Russell Wilson in the 11th round in my longtime keeper league. A part of me died this week when I dropped Wilson in favor of Jay Cutler. I wish I had a time machine so I could travel back and tell the August version of me everything we know today, like the fact that Seattle was never going to throw the ball a lot, or that the Seahawks' wide receivers probably couldn't even start for Miami, or that Wilson looks like Tyrion Lannister the minute he steps into a huddle. What's that? We knew most of this in August? Oh.
Strong fantasy plays: Cam Newton, Marshawn Lynch
Fair-to-middling plays: Steve Smith, Greg Olsen
— Frank DuPont
Chargers at Saints
The new fall TV lineups are here, the new fall TV lineups are here! This week's game previews brought to you by the prime-time shows everyone is talking about!
Saints-Chargers, brought to you by The New Normal: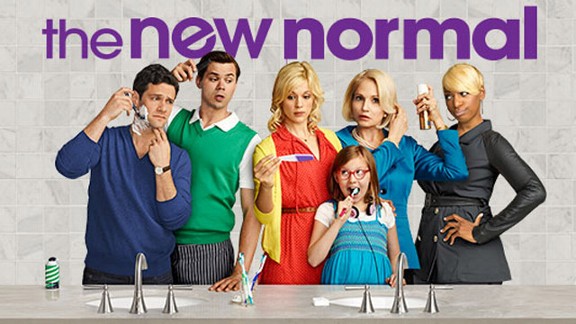 Show preview: Goldie and her precocious daughter Shania try to escape their horrible life in California, where she is taken in by David and Bryan (the Gay Odd Couple), who support her as she works to conceive/surrogate their child and earn a law degree. In a twist so twisty I'm having trouble coming to grips, Nene Leakes is effing DELIGHTFUL on this show and Ellen Barkin is written so hatefully, she's cringe-worthy.
The New Normal for the Saints is 0-4. Yikes! I mean, they have to win a game sometime, right? And they ARE scoring points, right? Right — lots. Again, Brees is a lock for touchdowns this week. If he gets one, he breaks the Johnny U record for consecutive games with a TD. Saints receivers are a great bet. Brees likes to spread it around though, so although Marques Colston exploded last week, don't look for a repeat.
The New Normal for the Chargers is the disappearance of a somewhat-healthy Antonio Gates. For real, when will he show up? On the goal line, Jackie Battle seems to be in Brandon Jacobs mode with little yardage and lots of TDs. Having said that, the Chargers' dominance last week may be deceptive since KC turned the ball over so much in their own territory.
— Kat Gotsick
Falcons at Redskins
Dear Matt Ryan,
You are killing fantasy owners. Did you realize you were the 52nd player chosen overall, just behind Reggie Bush? Play like it!
Did you know Tony Gonzalez was chosen almost three full rounds behind Antonio Gates, and two behind Jermichael Finley? Stop throwing him touchdown passes!!
Did you know Michael Turner's longest reception EVER was 32 yards? Or that all the pundits say he had "lost it" and fantasy players should avoid him? How could you possibly throw him a 60-yard touchdown pass last week?
Matty Ice, your receivers were supposed to be the best duo in the league this year. They were both off the board by the 30th pick. HOW ABOUT SPREADING IT AROUND A LITTLE???
And finally, this is from the bottom of my heart: When you have the ball with less than a minute left at your own 1-yard line, for the Love of God Shammgod, just throw four incompletions and don't make me want to punch myself in the face for the rest of the day.
XOXO,
Josh Klein, Disgruntled Panthers fan & Julio Jones owner
— Josh Klein
Broncos at Patriots
Let's break this thing down from a non-football perspective, because, let's face it, if you're reading this, you know who you need to start in this game:
BRADY/MANNING MELTDOWN!!!!
Car commercial: Peyton, easily. The Dodge Dart may be sleeker, but come on! XM! Outlaw! Smug smirk!
Beloved by city he plays in: I'm going to have to give this one to Brady; he just has more time there. If Peyton still played in the boring capital of the world, it's a whole different story.
Arm strength: Snuck this one in to make a "More Like Peyton Lo-Mein-ing!" joke, but I don't have the heart for it. Brady.
Kids' names: Ben and John? Seriously, Tom? Benjamin Brady sounds like the third-best real estate agent in Tulsa. Marshall and Mosley in a walk.
More fantasy points this week: I would like to go out a limb here and say that Peyton will look like Peyton again and lead the Donkeys into Foxboro and eat lighting and crap thunder and all the rest, but I can't. Tom Brady is really good.
Side note: How is this not the night game? Bad job, NFL. Bad job.
— Josh Klein
Browns at Giants
The Giants are trotting out assorted bros like when Fred Durst held Limp Bizkit auditions across America's Guitar Centers. After Victor Cruz and Martellus Bennett, it's a guess-the-jelly-beans-in-the-jar game. Barden's deconstruction of Chris Gamble in Week 3 was artistry, but Domenik Hixon stormed back into the second-receiver role and hauled in six catches for 114 yards at Philadelphia. Someone named Bear Pascoe caught a touchdown. Andre Brown's one-time hot wire status was good for five subsequent carries. First-round rookie David Wilson is in special teams purgatory. Hakeem Nicks is gonna chill at home and catch up on his DVR. Brandon Weeden threw 52 passes last time we saw him at Baltimore, so he'll have a chance to open up against a secondary that's 19th against the pass.
— Ramon Ramirez
Texans at Jets
I bet my friend T.J. $200 that the Jets would finish ahead of the Buffalo Bills in the AFC East back in April. I'm already planning thoughtful Christmas gifts that say "I love you, but I bet my friend T.J. $200 that the Jets would finish ahead of the Buffalo Bills in the AFC East."
Mark Sanchez's boring management and inability to spark big plays have crippled an already wholly inept offense. The upside Jets receivers — Stephen Hill and Jeremy Kerley — should be merciless drops. Joyless errand Shonn Greene has played his last game as a Ramón. The Houston Texans are playing with the dominant running game, foamy-mouth D, and efficient quarterbacking of the Jimmy Johnson Cowboys. It will be a one-sided lassoing that could see exclusive Tim Tebow freestyles. Plan accordingly.
— Ramon Ramirez
Filed Under: Aaron Rodgers, Fantasy Football, Fantasy Island, Miami Dolphins, Peyton Manning, Tom Brady