Cousin Sal's Oscar Prop Bets: Forget About Your Pool, It's Time to Make Some Real Money
The Academy Awards are once again upon us and you know what that means … only 185 more days until the first NFL game kicks off. Deep breaths, degenerate pigskin gamblers — we can do this.
Actually, several online sportsbooks offer Oscar propositions with good value. The plan Sunday night is to load up on the winners and gather up free jermajesties that we'll (I'll) eventually blow in a few weeks on the NCAA tournament play-in game between Robert Morris and High Point. Simple enough? Here's who I like:
Best Picture: Twelve Years a Slave (-500)
This movie was agonizing to watch. I got a better workout tensing up for these two-plus hours than a month's worth of P90X DVDs would provide. Not one laugh in the entire flick. I counted. Seriously, would it have killed Steve McQueen to give Kevin Hart a cameo? Food for thought if they decide on a sequel.
Best Actor: Matthew McConaughey (-550)
The poor shirtless bastard dropped 40 pounds to play his role in Dallas Buyers Club. He has to get it, right? Right. It seems cliché to base the accolades on weight loss, and believe me — I'm not. McConaughey did a superb job with this character, but it has to be mentioned: Think about what a huge disadvantage it is to put in an 18-hour day in that emaciated condition. To put this in perspective — the rest of us Americans agonize putting in half as many hours while being 40 pounds overweight. Just like McConaughey taught us … time is a fat circle. Or something like that. You get the point.
Best Supporting Actress: Jennifer Lawrence (3/2)
This is my upset pick — albeit slight. Lupita Nyong'o (12 Years a Slave) is favored (-250), but Jennifer Lawrence is a solid underdog choice. Forget about all the times I cried on the B.S. Report about how much I thought American Hustle was a piece of crap. No one agrees with me. [Editor's note: Well, not no one.] I was apparently wrong about the whole thing. The plot WASN'T preposterous. The characters WEREN'T absurdly written. And there WERE clear good and bad guys to root for. All viewing biases aside, for our gambling purposes we should stick with Lawrence. She is America's Sweetheart, and in a toss-up scenario the Academy loves going with the more dazzling speech-giver. Oh — and the sideboob factor.
The winner of the Best Actress award WILL cry (+450) during her acceptance speech
Let's focus on Cate Blanchett, whose odds to win (-2500) are off the charts. I just watched her Golden Globes acceptance speech four times — analyzed it like Ron Jaworski would break down Andrew Luck's ability to hit a receiver on a comeback route. Blanchett didn't cry at the Globes — didn't even come close — but she may have had liquid courage on her side. She admitted at the top of her speech that she "had a few vodkas under her belt" and while you would think alcohol would make one more likely to emote, I think it had the opposite effect on Blanchett. It only fueled her stoic demeanor. Expect sober Cate to be a little more affected this Sunday. Getting almost 5-to-1 odds is too high for someone to not tear up during the celebration of the biggest professional achievement of her life. Also, it helps that I greased June Squibb to step on Blanchett's toe as she's walking to the stage.
https://www.youtube.com/watch?v=IqGQtmqLzSU
Color of the Best Supporting Actress's dress: WHITE (+150)
I researched this one as well. And here's what I found — the winners almost always wear white. It's been this way for centuries. Or at least for the last five years:
2009 — Penelope Cruz (white)
2010 — Mo'Nique (a crazy darkish blue color that no one has ever seen before)
2011 — Melissa Leo (white)
2012 — Octavia Spencer (white)
2013 — Anne Hathaway (cream)
Good news – I checked and Mo'Nique was snubbed this year. As discussed above, it's between Nyong'o and Lawrence, and while the winner may not be white, I guarantee you the dress will be.
♦♦♦
Note: Don't even bother looking. You will not find the following props anywhere. They are phonier than the mutual admiration displayed each year by the Best Actress nominees.
Speaking of …
35/1 odds Sandra Bullock wins an Academy Award – then shortly thereafter, the Oscar leaves her for a tattooed Nazi enthusiast
I'm kidding. I'm kidding. She's not going to win.
Matthew McConaughey utters over/under 2.5 "all right"s to begin his acceptance speech
We can only hope McConaughey serves up the same hilarious speech he delivered last month at the Golden Globes. I don't know anyone who wouldn't be all right, all right, all right with that.
https://www.youtube.com/watch?v=XkeYZTC8Iok
Which deceased actor will be featured last in the "In Memoriam" montage?
Philip Seymour Hoffman (-400)
Shirley Temple (5/2)
Paul Walker (18/1)
The studio executive who green-lit Hansel & Gretel: Witch Hunters (30/1)
Bruce Jenner's Adam's apple (75/1)
Best Original Score
Gravity (-450)
Her (+500)
Philomena (+1,200)
Nick Loeb landing Sofia Vergara (200/1)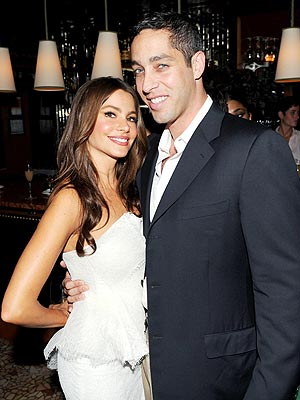 50/1 odds when asked "Who are you wearing?" Gwyneth Paltrow comes clean and gives the name of the sweatshop child she skinned after failing to address her as Madam Goop
I was told by the women in the office that this one would be funny.
What will Pharrell Williams wear on his head during his Oscar performance?
Another Vivienne Westwood "Mountain" hat (-220) 
Nothing (3/2)
An equestrian helmet (50/1)
Amateur wrestling headgear (125/1)
A bedazzled yarmulke (300/1)
Lady Gaga (750/1)
Over/under 37,534.5: Parents who attempt to kill themselves after Frozen wins Best Animated Feature because they couldn't stand to hear "Let It Go" even one more time
I'm betting the over and putting myself at the very top of the suicide watch list.
https://www.youtube.com/watch?v=I36Qw86-UH8
200/1 odds that during her acceptance speech, Cate Blanchett ditches her silly accent, instead choosing to speak like a Somali pirate
You laugh, but this would go a long way in mending Australian/Somali pirate relations.
Matthew McConaughey's True Detective ponytail (-3.5) over Martin Scorsese's unibrow
I don't even know what this means but I'd give anything to see it go down.
Who will Gravity director Alfonso Cuarón thank first?
God (3/2)
Parents (5/2)
George Clooney/Sandra Bullock (5/1)
Sir Isaac Newton (23/1)
The inventors of Tang (45/1)
Baba Booey (100/1)
75/1 odds that instead of classical music, long-winded speeches are played off by an orchestra conductor who chases the winner offstage with Jonah Hill's prosthetic penis
This exact scenario actually played out with a verbose Spencer Tracy back in 1937. Wasn't pretty.
Jadeveon Clowney 40-yard dash time vs. number of leggy blonde seat-fillers George Clooney fornicates with in the Dolby Theatre restroom during the Pricewaterhouse accountants speech
I believe the number to beat is 4.53. My money is on Danny Ocean and his relentless genitals.
75,000/1 that Angela, the Jimmy Kimmel Live! receptionist featured at the end of this bit, was so cold she decided to change into long pants
https://www.youtube.com/watch?v=VX4wL676P-Q
Give her a break. It's only February.
That's that. Enjoy the Academy Awards and make sure to tune in to the Jimmy Kimmel Live!: After the Oscars special starring Kevin Spacey and like 20 other big-name celebrities. I assure you it's the most extraordinary post-Oscars special since Saving Private Ryan.
— Cousin Sal
Filed Under: Academy Awards, Oscars, Gambling, Cousin Sal On Gambling