The 10 Biggest Names of the NHL Offseason (So Far)
Scott Levy/NHLI via Getty Images
Last week was a busy one in the NHL, featuring the draft, several major trades, and the opening days of unrestricted free agency. And while the offseason stretches into September, history tends to show that most of the key moves are made within those frantic first few days.
Some transactions will fly under the radar, while others will be noticed and then forgotten relatively quickly. And then there are the important decisions that catch everyone's attention, spurring debate and inevitably thrusting some poor soul directly into the spotlight — whether he wants to be there or not.
Here are 10 names from around the league who, for good or for bad, have found themselves solidly in that spotlight after the offseason's opening act.
Vancouver Canucks starting goaltender (?) Roberto Luongo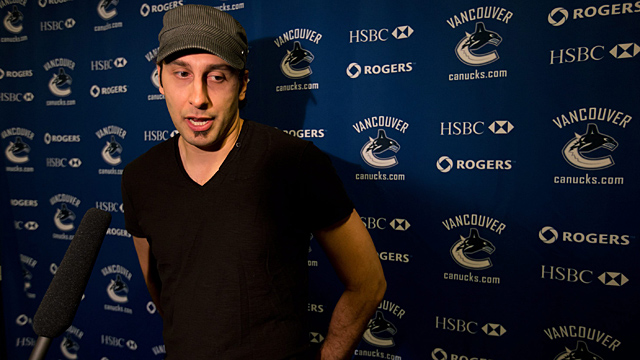 The draft-day trade that sent Cory Schneider to New Jersey was supposed to mark the end of a 14-month goaltending controversy in Vancouver. Instead, it seems to have somehow made a difficult situation even more complicated.
By trading away their younger, cheaper option and handing the starter's job to Luongo, the Canucks were probably making the only move that was available to them. But it's a decision that's left them at the mercy of the disgruntled Luongo, who had been waiting more than a year for the team to honor his trade request.

For a guy who's so firmly in the offseason spotlight, Luongo has remained well hidden. He turned down a chance to appear during TSN's draft coverage (offering only that he was "shocked" by the move), and canceled a scheduled radio interview last week. As of today, he still hasn't spoken with the media about the trade. Even his endearingly goofy Twitter presence has recently gone dark. Needless to say, none of that seems like an especially good sign for Vancouver fans.
For their part, the Canucks have made it clear that Luongo won't be traded now, so his options are limited. In the meantime, we'll all wait to hear from the man himself. And wait. And wait …
Dallas Stars problem child Tyler Seguin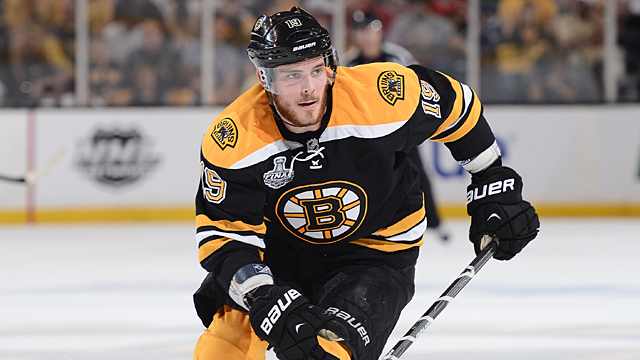 The Bruins traded Seguin to the Stars on Thursday in a multi-player deal that was at least partly inspired by concerns over his off-ice habits. That's led to a series of increasingly bizarre news reports, including quotes from both his mother and father, along with stories of the Bruins posting a guard outside his hotel room to make sure he wasn't sneaking out during the playoffs.
It goes without saying that Seguin wouldn't be the first 21-year-old to try to have a bit of fun in his spare time, and it's worth remembering that other players in similar situations have turned out OK. But he didn't exactly help his reputation on Saturday night, when an unfortunate tweet went out under his name. Seguin later claimed his account had been "hacked" (the scare quotes are his) and said he'd be stepping away from Twitter for a while. Nobody's buying the hacker excuse, though some have pointed out that there's a much more obvious explanation.
The bottom line is that Seguin hasn't even stepped on the ice for the Stars, and their PR team has already been put to work dealing with his distractions. That's not a good start for a player who's going to find himself being watched very carefully this year, both on and off the ice.
Boston Bruins general manager Peter Chiarelli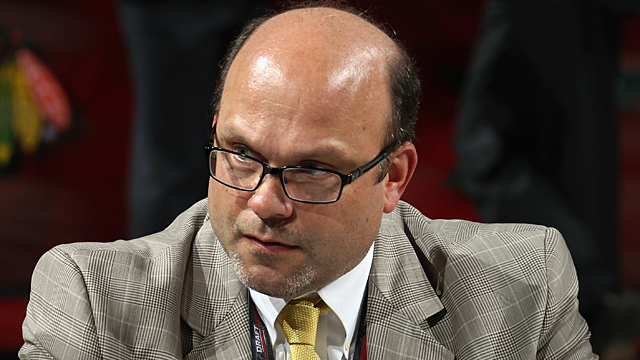 Given their playoff run that ended just two wins shy of a championship, you could be forgiven for expecting the Bruins to be conservative during the offseason. Instead, Chiarelli's been one of the busiest GMs in the league.
In addition to trading away Seguin and Rich Peverley in a deal that saw them acquire Loui Eriksson (a member in good standing of the NHL's "so underrated he might be overrated" club), Chiarelli also said good-bye to free agents Nathan Horton, Andrew Ference, Anton Khudobin, and Jaromir Jagr. He's apparently close to signing off on big-money extensions for Tuukka Rask and Patrice Bergeron. And on Friday, he wrapped up some unfinished business by signing Jarome Iginla to a one-year deal.
Iginla, of course, was the big prize of this year's trade deadline, and famously chose to pursue his first Stanley Cup in Pittsburgh instead of Boston. That seemed to anger Chiarelli at the time, and was proven to be the wrong call when the Bruins swept the Penguins in the conference finals.
Now Iginla is a Bruin after all, but he's joining a very different team. In a division that already includes good young teams in Ottawa and Montreal and is welcoming the Red Wings next season, the Bruins aren't even guaranteed a playoff spot. Chiarelli hasn't been afraid to remake the team, and he'll be the one judged on the results.
Unrestricted free agent Jaromir Jagr
For the third time in three years, we're entering the Jaromir Jagr free-agency watch. If this edition is anything like the last two, expect him to surprise us.
In 2011, Jagr's return from the KHL was expected to take him back to Pittsburgh. Instead, he outraged Penguin fans by choosing the rival Flyers. Last year, it was a surprise decision to join the rebuilding Dallas Stars, where he'd go on to play for half a season before being traded to Boston.
This year, who knows? His agent says there are three teams in the running, at least one of which is reported to be Montreal. The Canadiens were mentioned as a possible destination for Jagr in each of the last two offseasons and would seem to make all sorts of sense. So if history is any guide, that means he's going somewhere else instead.
Nashville Predators rookie Seth Jones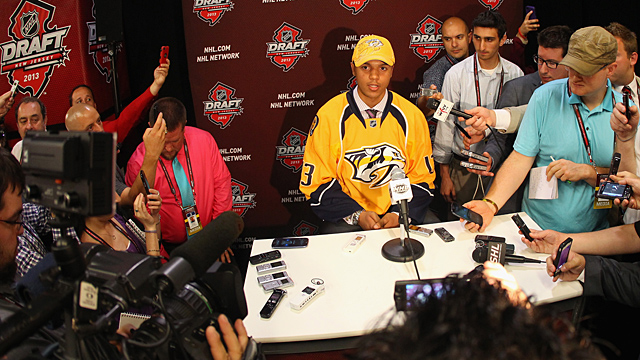 Jones went into the NHL draft looking like a perfect fit for the Colorado Avalanche. He was the top defenseman available, a position for which Colorado could use some immediate help. More significantly, Jones grew up in Denver and has cited watching the Avs win the Stanley Cup from a front-row seat in 2001 as the moment he decided he wanted to be a hockey player. His father, former NBA player Popeye Jones, even reached out to then-Avalanche captain Joe Sakic for advice on how to nurture his son's career.
Sakic, of course, is now the newly anointed head of hockey operations for the Avalanche, and was the man who'd make the final call on the team's first overall pick. It's hard to imagine a more perfect story line than using that pick on a local kid who you had personally encouraged all those years ago.
And yet Sakic passed on Jones, taking Nathan MacKinnon instead. That led to a mini–free fall that saw Jones, at one point the consensus top pick, slip all the way to the Predators in the fourth spot.
If the idea of a 6-foot-4 teenager with a chip on his shoulder isn't intimidating enough, consider that in Nashville, Jones will get to learn from Shea Weber (and may even line up next to him). While it's hard to argue with MacKinnon's skill set, Jones is in a great position to have Avalanche fans wishing Sakic had gone with the sentimental choice.
New Jersey Devils free-agent signing Ryane Clowe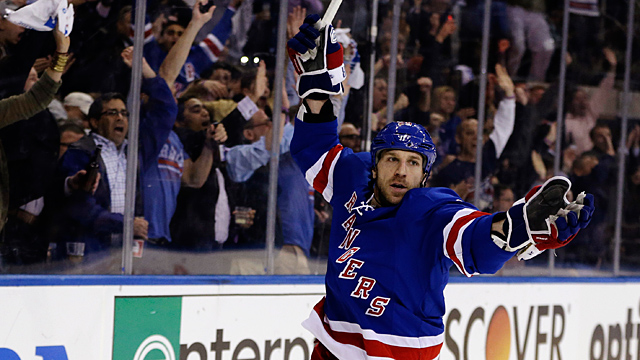 Clowe could be considered the poor man's David Clarkson. Both are power forwards, and they're roughly the same age. Clarkson has put up better numbers in recent years and Clowe struggled badly last season, but they play a similar style.
So when Clarkson left New Jersey to sign with Toronto, replacing him with Clowe seemed like a smart fit for the Devils. But when it came time to sign the poor man's David Clarkson, the Devils apparently forgot about the "poor man" part.
Instead, they handed Clowe a five-year deal that carries a $4.85 million cap hit, not far off from the $5.25 million cap hit for Clarkson's contract. And while Clowe's deal is two years shorter, both contracts will expire within a few months of the player's 36th birthday. That five-year, $24.25 million commitment to a player who managed just three goals last year has landed the Devils in the wrong column of just about every one of the ubiquitous "winners and losers of free agency" lists that appear this time of year.
It's possible that the Devils just flat-out screwed up here, though their fans would point out that Lou Lamoriello doesn't have a long history of doing that. In either case, if Clowe was looking for any bulletin-board material to inspire him in New Jersey, he won't have much trouble finding it after last week.
St. Louis Blues restricted free agent Alex Pietrangelo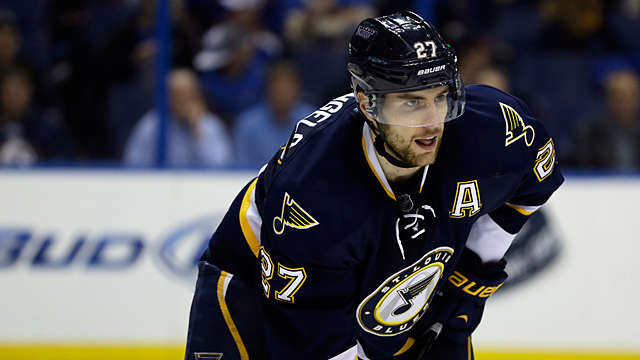 With most of the top unrestricted free agents already signed, attention may now turn to the league's restricted free agents. We say "may" because historically the league's GMs have been curiously reluctant to try to poach each other's RFAs. But that didn't stop the Flyers from making a run at Shea Weber last year, and it's at least possible that some other team will consider weaponizing an offer sheet this summer.
That could be good news for Pietrangelo, probably the best of the available RFAs. The Blues do have some cap room available, but they operate on an internal budget and could be seen as vulnerable to an offer sheet to either Pietrangelo or forward Chris Stewart. Or [cue ominous music] both.
Will it happen? Probably not, and it might be a futile exercise anyway (the Blues have already issued the traditional vow to match any offer). But with a new CBA in play, some team might convince themselves that the old rules no longer apply. At the very least, the situation can lead to all sorts of fun speculation from rival teams.
Winnipeg Jets forward Evander Kane
June was a rough month for Kane. He had surgery on his foot. He complained about missing the playoffs every year. He apologized after a sending out a Seguin-ish tweet. And he was rumored to be a trade candidate at the draft, then wasn't dealt.
For a young player who has already worn out his welcome with some in Winnipeg, the month seemed like yet another indication that he could be on the move soon. That may or may not be good news for Kane, who has long been rumored to want out.
Maybe this is the summer that it finally happens. If so, you'd have to think the Jets could get plenty in return for a former 30-goal scorer who's still just 21 years old.
Or maybe he sticks around, and we get to spend another year analyzing his game, his attitude, and his haircut.
Ottawa Senators owner Eugene Melnyk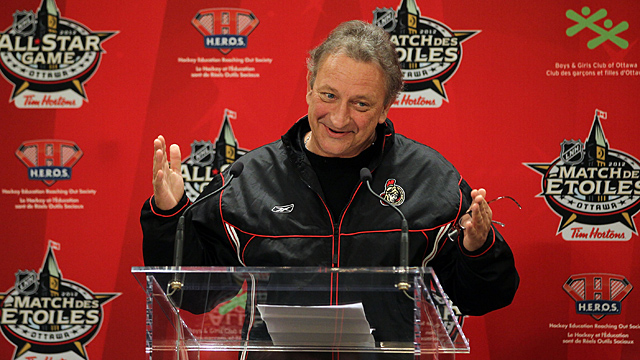 Daniel Alfredsson's abrupt decision to leave Ottawa and chase a Cup ring with division rival Detroit was the most stunning moment of the offseason so far, and it's left devastated Senator fans wondering who to blame.
Much of the ire has been directed at Alfredsson himself, in no small part thanks to a painfully honest post-signing media call during which he acknowledged that he'd made a "selfish decision." But others are pointing fingers at an Ottawa organization that initially tried to play hardball with their captain. The Senators say they eventually relented and offered Alfredsson a blank check, but even if that offer really came, it was too late. While we don't know exactly how the negotiations unfolded, it's hard not to feel like the Senators blew it here. And that has some Sens fans asking tough questions about Melnyk's willingness to spend money on payroll.
Some gentle mocking for his occasionally odd public comments aside, Melnyk's been given a relatively free ride in Ottawa since his 2003 purchase of the team that rescued the franchise from bankruptcy and laid the groundwork for an eventual trip to the Stanley Cup final. The loss of Alfredsson could be the tipping point in that relationship. Bloggers like Hockeybuzz's Travis Yost have been questioning Melnyk's financial situation, and now the local media have picked up on the story.
Melnyk has been adamant about his willingness to spend to the cap to build a winner in the past, and fans want to be reassured that that's still the case. Adding Bobby Ryan (and his $5.1 million cap hit) via trade will help, but a nervous fan base may want to see even more from a team that currently sits near the bottom of the league in spending.
Toronto Maple Leafs coach Randy Carlyle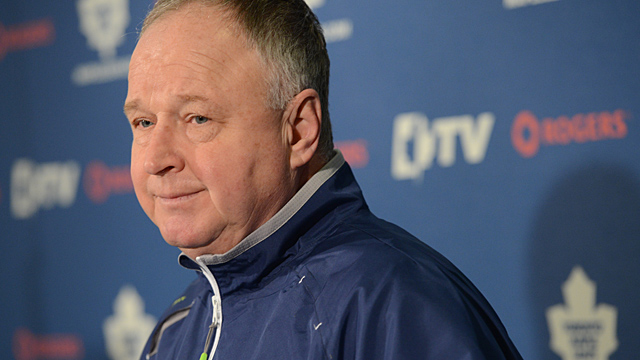 Reactions to Toronto's offseason have been decidedly mixed. The Maple Leafs fixed the one position they had that didn't seem to be broken. They failed to improve a blue line that most feel could use a serious upgrade. And last week, a team that everyone agrees is weak up the middle decided to buy out arguably its best center, then used that cap space to re-sign Tyler Bozak and give a seven-year, $36.75 million deal to a 29-year-old winger who has only cracked the 40-point mark once in his career.
So it's safe to say that not everyone is a fan of the moves. But even the harshest critics have to agree that this is now unquestionably Carlyle's team. The veteran coach clearly didn't trust James Reimer, had little use for Mikhail Grabovski, and was a fan of Bozak's game. And he really, really likes guys who punch faces.
So while theoretically it's general manager Dave Nonis running the show, there's not much doubt over who's actually calling the shots (a fact that hasn't escaped the notice of the Toronto media). Carlyle is entering his third year as Leafs' coach, but it will be his first full 82-game season. Until now, he could say he was doing the best he could with the roster he'd been stuck with. After last week, the stakes will be higher.