NBA Bag: Figuring Out the Ever-Changing, Pick-Swapping 2014 Draft
Editor's note: We're taking next Wednesday off from the NBA Bag, then writing three more for the Triangle on April 2, April 9 and April 16 (last day of the regular season). We might keep it going through the playoffs if the questions are good enough. Every NBA Bag has a 5,000-word limit. As always, these are actual emails from actual readers.
Q: If I was (Suns owner) Robert Sarver, do I pray to make the playoffs? Or do I see that Minnesota is only one spot below me, and that I get their top 13 protected pick if my team can out-suck them down the stretch?
—David Bruxvoort, Ames
SG: Good lord, I didn't even know about that stealth tanking angle! We've spent the season dealing with so many pick swaps, protected picks and semi-protected picks, even I can't keep track. Last week, I found out my poor father was rooting against Atlanta every night because he thought our Celtics had Atlanta's first-rounder; actually, we're almost definitely getting Brooklyn's first-rounder.
"I can't figure out what's what with this draft," Dad said. "I Googled it; it was too confusing."
So let's figure it out. If only for Dad's sake. The following teams have their own picks: Milwaukee (no. 1, with the highest odds to win the lottery), Philly (2), Orlando (3), Boston (4 – LET'S DO THIS!!!!!), Utah (5), L.A. Lakers (6), Cleveland (9), Phoenix (14), Chicago (19), Toronto (20), Memphis (21), Houston (25), L.A. Clippers (26), Miami (27), OKC (28) and San Antonio (30). The other 15 teams either traded their picks or traded protected versions of those picks. We're putting those trades in one place because, for whatever reason, this hasn't been done well enough yet. FYI, I dumbed down the trade details as much as possible.
PHILLY/NEW ORLEANS
The Trade: Last June, Philly sent Jrue Holiday to New Orleans for Nerlens Noel, a top-five protected 2014 pick and a nine-month loss of dignity (expires April 16).
Retroactive Verdict: Like everyone else with an IQ over 80, I hated that trade for New Orleans, writing that "David Simon might have to revolve an entire Treme season around the Cans botching this summer. Er, the Pels." If New Orleans never did anything last July, it'd have a top-10 lottery pick, Noel, whatever late first-rounder it fetched at the deadline for Robin Lopez, Ryan Anderson, craploads of cap space except for Eric Gordon's salbatross … oh, and they'd have the NBA's third-best asset (21-year-old superfreak Anthony Davis).
Instead, they have Davis, Holiday, Anderson, no pick and no cap space. That's a waste of the Brow! They're wasting the Brow! Why not make it top-10 protected? Why????
2014 Draft Ramifications: Right now, New Orleans is losing the no. 11 overall pick. That's bad if Gary Harris becomes the steal of the lottery for Philly … and not so bad if the Sixers take Doug McBuckets and he turns into the rich man's Matt Bonner.
Bonus Tanking Potential: The Cans looked tanktastic until Davis ripped off this outlandish six-game streak … 42.3 MPG, 32.3 PPG, 14.3 RPG, 58% FG, 87% FT (and four wins). Good luck tanking games with a superfreak on your team, New Orleans. They're losing this pick and they know it. You gotta love the Cans — they trade Chris Paul for 12 cents on the dollar and acquire Holiday for 150 cents on the dollar, they sign Tyreke Evans for 250 cents on the dollar, they spend a top-10 lottery pick on Austin Rivers, and yet, none of it matters because they won the Anthony Davis lottery and he's gonna be an all-timer. The NBA … where getting rewarded for repeatedly shooting yourself in the foot happens.
CHARLOTTE/DETROIT
The Trade: In 2012, Detroit sent the last two years of Ben Gordon's contract and a future first-rounder (protected 1-8 in 2014) to Charlotte for Corey Maggette's expiring contract. Seems like a money dump, right? Let's go back a little further …
Retroactive Verdict: In 2008, Joe Dumars traded a still-in-his-prime Chauncey Billups for Allen Iverson's expiring deal. The following summer, Dumars used Iverson's cap space to spend $95.7 million on Gordon and Charlie Villanueva. In 2012, Dumars used that aforementioned future protected pick to dump Gordon's deal for Maggette's expiring. The following summer, Dumars used Maggette's cap space to spend $78 million on Josh Smith and Brandon Jennings, then cheaped out on any quality coach who could have reined them in. Hold on, I have the Dumbass Police calling Dumars from two different phones.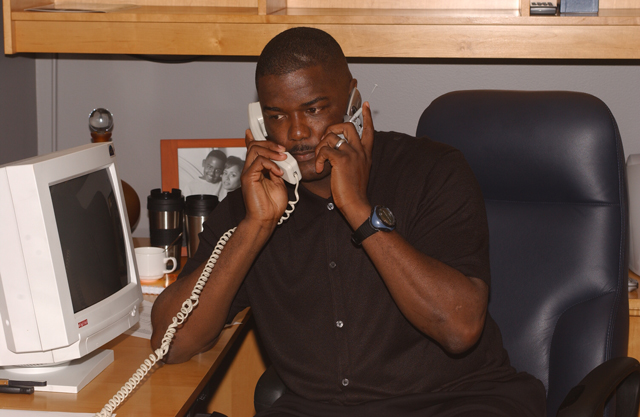 2014 Draft Ramifications: Right now, the Pistons are "battling" Cleveland for the no. 8 lottery spot — Detroit is 25-41, Cleveland is 26-42. If they land at no. 9, Charlotte gets it. If they get to no. 8, Detroit keeps it and it rolls over to 2015 (top-one protected) or 2016 (unprotected). If you were a Charlotte fan, do you want the pick now, or would you rather roll the dice with the Detroit Dumbasses bottoming out in 2015 or 2016? Tough dilemma, right?
Bonus Tanking Potential: Super-duper high for Detroit. Maybe the Pistons should re-sign Gordon for the last few weeks to re-poison the locker room, just to bring everything full circle. Or they could go with Plan B: asking Smith and Brandon Jennings to attempt a never-ending slew of ill-advised 3s and long 2s every game. Oh wait, they're doing that anyway? My bad.
ORLANDO/DENVER/NEW YORK
Trade No. 1: In 2011, Denver sent Carmelo Anthony and Chauncey Billups to New York for Wilson Chandler, Danilo Gallinari, Timofey Mozgov, Raymond Felton, an unprotected 2014 pick, a 2016 pick swap and three boxes of JD & the Straight Shot's new CD, Don't You Know Who My Dad Is?
Trade No. 2: In a 2012 four-teamer, Orlando lost Dwight Howard and basically gained Arron Afflalo, Moe Harkless, Nic Vucevic, the inferior Denver/New York pick (in 2014), and a lifetime reprieve from Dwight's farts on the team plane.
Retroactive Verdict: Orlando's Howard deal continues to look glorious. Especially the no-more-farting part. And I'm still a defender of the Melo trade, but the Knicks not throwing top-10 protection on that 2014 pick? Pretty dumb. Was it one of the 20 dumbest things James Dolan OK'd since he took over in 1999? No. Of course not. But it was pretty dumb.
2014 Draft Ramifications: Right now, Denver gets no. 10 (from New York), Orlando gets no. 12 (from Denver), and New York gets a situation so dire that it just panic-splurged $60 million on a 68-year-old GM who's never done the job before, might commute from California, hasn't been around the league for three solid years and is already openly admitting things like, You probably won't see me at the draft combine. Sounds promising!
Bonus Tanking Potential: None. Although the Knicks were definitely tanking in February and early March until they remembered they didn't have a pick.
SACRAMENTO/CHICAGO
Trade No. 1: In 2011, Cleveland sent J.J. Hickson to Sacramento for Omri Casspi, Sacramento's future pick (protected 1-12) and a signed, sealed confession from Geoff Petrie that he'd given up and was just trying to hurt the Maloofs with stupid trades.
Retroactive Verdict: Bigger mystery — why do teams keep talking themselves into J.J. Hickson, or how do Glen Davis and Jared Sullinger gain weight during the season when they're playing basketball every day?
Trade No. 2: In January, Chicago traded Luol Deng for Andrew Bynum's overweight/frowning/limping cap ghost and that same Sacramento pick.
Retroactive Verdict: It's the nobody-feels-good-after-the-trade trade! You rarely see those. (But when you do, there's a good chance Cleveland is involved. We just had two in a row.) I'm just glad Cleveland kept its own pick — if it wins the lottery again, it should change its team name to the Cleveland Superfunds.
2014 Draft Ramifications: Assuming the Kings keep this pick (and they will — it's no. 7 right now), it rolls over to 2015, 2016 or 2017 (top-10 protected). Unfortunately for Chicago, no Sacramento first-rounder has fallen outside the top 10 since 2008 — it's like holding a blank personal check from Lindsay Lohan.
Tanking Potential: No need … although Sacramento and Boston have done the best jobs of anyone at playing hard for 45 minutes and then blowing games late. They've really made it an art form. While we're here, kudos to the Celtics for how they're taking advantage of this "Rondo can't play back-to-back games yet" rule. Last week, they played him in an unwinnable game in Indiana on Tuesday, then sat him for a totally winnable home game against New York 24 hours later. Yes, they lost both games. Now that's how it's done, my friends.
Speaking of tanking, the Cavs have no chance of catching Atlanta (they're six games back for the no. 8 seed) even if Kyrie Irving's injury creates some Ewing Theory potential. I caught Cleveland in person on Sunday against the Clips — that's the most miserable visiting team I've seen in a couple years. They make the Kings or Wolves look like the 2008 Celtics. The normally happy-go-lucky Anderson Varejao looked like a little kid learning that his parents were getting divorced for two solid hours. Jarrett Jack and Dion Waiters were in "Eff this, I'm gettin' mine" mode. And poor Luol Deng looked he was waiting for Liam Neeson to save him. Did Mike Brown really have teams quit on him in consecutive seasons? That has to be a record, right? This Cavs franchise has been drunk for two and a half solid years. And not even about-to-pass-out drunk, more like won't-stop-talking-won't-go-to-bed-keeps-spilling-things drunk. Can somebody steal their car keys and put them in a cab?
PHOENIX/MINNESOTA
The Trade: A 2012 three-teamer in which New Orleans got Robin Lopez and Hakim Warrick, Phoenix got Wesley Johnson and Minnesota's top-13 protected pick, and 'Sota got cap space and yet another segment for the future Emmy-winning 30 for 30 KAHHHHHHHHHHNNN!!!!!
Retroactive Verdict: Did the Wolves quit on 2010's no. 4 overall pick after just two years to clear cap space to sign Andrei Kirilenko … only to watch him leave a year later? Yes. Yes. They did. I can't fight it anymore.
2014 Draft Ramifications: It's the no. 13 pick right now, so Minnesota would keep it, with that pick rolling over to 2015 (top-12 protected) or 2016 (ditto). Hey, did you know David Kahn is teaching a three-day April seminar at NYU called "'What's the Deal?' Dealmaking in the 21st Century." Are they following that one with a seminar from Billy Hunter called "How to Successfully Run a Players' Union While Resisting the Urge to Give Jobs to Multiple Members of Your Own Family"? I mean, seriously.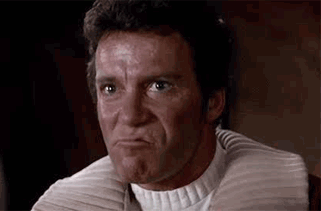 Tanking Potential: Very low. Phoenix (29 losses) only gets that pick by reverse-passing Minnesota (32 losses). Not on Jeff Hornacek's watch! Not on Goran Dragic's watch!
CHICAGO/CHARLOTTE
The Trade: Way back in 2010, Chicago sent Tyrus Thomas and a five-year supply of Alpo to Charlotte for a future pick (2014: protected 1-10).
Retroactive Verdict: This kinda sorta maybe made up for Chicago picking LaMarcus Aldridge in 2006, then swapping him for Thomas. But not totally. Also, this is the trade you bring up whenever MJ is puffing on a cigar and bragging about the Gerald Wallace deal. (Hold that thought for later.)
2014 Draft Ramifications: Right now, Chicago gets its own pick (no. 19) and Charlotte's (no. 16). And it's staying in that range. You'll see the Charlotte Horbobnetcats in Round 1. On NBA TV, sure … but you'll see them.
ATLANTA/BOSTON/BROOKLYN
Trade No. 1: In 2012, Atlanta sent Joe Johnson to Brooklyn for expirings, plus a 2013 first-rounder (no. 18: Shane Larkin), plus the right to swap first-rounders in 2014 and 2015, plus a 12-hour nap until the drugs wore off.
Retroactive Verdict: Anytime you can absorb the league's worst contract while giving up a first-rounder and weakening your pick in two other drafts, you have to do it.
Trade No. 2: Boston sent Kevin Garnett, Paul Pierce and Jason Terry to Brooklyn for expirings and Gerald Wallace's contract, plus the lesser Atlanta/Brooklyn first-rounder in 2014, plus unprotected first-rounders in 2016 and 2018, plus the right to swap firsts in 2017. This wasn't a trade as much as a pillaging. And you wonder why Brooklyn made a serious run at Phil Jackson before the Knicks stepped in.
Retroactive Verdict: Hey, Danny Ferry, I'd like you to meet your new cellmate … Danny Ainge.
2014 Draft Ramifications: Right now, Atlanta gets no. 15 (from itself), Boston gets no. 18 (from Brooklyn) and Brooklyn gets a draft STD. Hey, Minnesota — what about no. 4, no. 18 and Jared Sullinger for Kevin Love? Come on, you gave us KG and Big Papi, it's tradition!
PHOENIX/WASHINGTON
The Trade: Phoenix traded Marcin Gortat for Washington's pick (top-12 protected), Emeka Okafor and 10 complimentary "I JUST WON A TRADE WITH ERNIE GRUNFELD" T-shirts. Not a collector's item.
Retroactive Verdict: What's sadder — that Washington fans would definitely make this trade again, or that you can't even really blame them? Had they waited three months, Gortat would have cost only two second-rounders. But can you really nitpick when the same team that took Otto Porter and Jan Vesely with high lottery picks doesn't totally botch a front-office move? Even getting mildly beat in a trade — that's a huge, huge, HUGE win for Wizards fans.
2014 Draft Ramifications: Phoenix is definitely getting this pick (right now, it's no. 17). And Washington is definitely paying Gortat twice what he's worth next summer. Who cares? CHOCOLATE CITY IS HEADED TO THE PLAYOFFS!!!!!!!!!!
OKLAHOMA CITY/DALLAS
The Trade: So this one gets convoluted. Right after the lockout ended, Dallas traded a future pick (top-20 protected) to the Lakers for the Artist Formerly Known As Lamar Odom, four Keeping Up With the Kardashians cameramen, three missed urine tests and five unexcused absences to be named later. Whoops. L.A quickly flipped that pick to Houston to dump Derek Fisher's contract (for Jordan Hill). In October 2012, Houston re-rerouted that pick to OKC in the James Harden hijacking.
Retroactive Verdict: So it was a throwaway pick in two trades, then became OKC's Last Hope To Salvage The Worst Trade Of The 21st Century? That's a pretty exciting top-20 protected no. 1 pick. Since we're here, check out these numbers since the All-Star break.
James Harden: 26.7 PPG, 6.4 APG, 4.5 RPG, 49% FG, 42% 3FG, 37.6 MPG
Jeremy Lamb: 3.6 PPG, 0.4 APG, 1.8 RPG, 29% FG, 21% 3FG, 12.2 MPG
Steven Adams: 2.0 PPG, 0.2 APG, 3.8 RPG, 53% FG, 00% 3FG, 16.1 MPG
2014 Draft Ramifications: Dallas is the no. 7 seed right now, so OKC would get the pick (no. 22). Otherwise, it rolls over. Kind of like how OKC rolled over in the Harden trade.
UTAH/GOLDEN STATE
The Trade: Golden State traded the Richard Jefferson–Andris Biedrins–Brandon Rush expirings plus unprotected picks in 2014 and 2017 to Utah for cap space, a prolonged handshake and five autographed copies of Karl Malone's upcoming autobiography, Hunting for Little Mexican Girls.
Retroactive Verdict: The Warriors made that trade to (a) clear enough cap space to sign Andre Iguodala, and (b) contend for the 2014 title. They aren't contending for the 2014 title, just the "Ridiculously Entertaining, Perpetually Frustrating, Probably Headed For A First-Round Exit And A Coaching Change" title. Everyone wants to play them in Round 1. Everyone.
2014 Draft Ramifications: Right now, Utah gets Golden State's 23rd pick. You know what's not mentioned enough? Utah allowed Al Jefferson (killing it in Charlotte) and Paul Millsap (an All-Star) to leave so they could take on $24 million of bodies … just to eventually get the 23rd pick in the 2014 draft and a 2017 unprotected pick, as well as some unabashed 2014 self-sabotage. Yet another example of the "If I blow things up and convince my fans that rebuilding will take a few years, I get to keep my job the entire time" GM theory (as covered in my back-and-forth with Zach Lowe last month).
CHARLOTTE/PORTLAND
The Trade: In 2011, Charlotte dealt Gerald Wallace for Portland's 2011 first-rounder (no. 19, Tobias Harris) and a future first (protected 1-12). MJ gets to mention this trade to everyone who thinks he's a bad owner. I got two first-rounders for Gerald Wallace! No, really!
Retroactive Verdict: Within 18 months, Wallace got flipped to Brooklyn for a top-three protected pick that became Damian Lillard, then got thrown into Boston's Pierce-Garnett pillaging. He's like the Kevin Bacon of crazily one-sided protected pick trades.
2014 Draft Ramifications: Right now, Charlotte gets no. 24. So unless Detroit falls into the bottom eight, Charlotte gets no. 9 and no. 24 but loses no. 16. Got it? I'm so glad we did this. Thanks for talking me into it.
PHOENIX/INDIANA
The Trade: Phoenix traded Luis Scola for Indiana's pick (top-14 protected), Gerald Green, Miles Plumlee and a lifetime of "I JUST KICKED LARRY LEGEND'S ASS IN AN NBA TRADE AND THERE WERE WITNESSES AND EVERYTHING!" bragging rights for Suns GM Ryan McDonough.
Retroactive Verdict: Holy mackerel, that trade was one-sided, especially with how well Green has been playing. Can you believe McDonough, a Boston kid who grew up loving the Celtics, somehow outwitted the Basketball Jesus in an NBA trade? If I beat 33 in a trade, I'd have trouble sleeping at night. Check that — I wouldn't trade with Larry Legend. Check that — I'd just give him my best players until I got fired, you're right.
2014 Draft Ramifications: Right now, the Suns are picking no. 14 (their own), no. 17 (from Washington) and no. 29 (from Indy). Well done, Ryan McDonough. I hereby dub you the Anti-Kahn.
(Wait a second, I still have almost 2,000 words to play with! Let's hit some other emails … )
♦♦♦
Q: The people who think Blake Griffin has been more valuable than Kevin Love this season are the same people that think Miguel Cabrera was more valuable than Mike Trout in 2012. We have advanced statistics now. What the hell is your case for Griffin over Love?
—Ben G., Los Angeles
SG: Um … I watch basketball?
Q: When are you going to grow the balls to actually call an NBA game instead of the pregame/halftime shows?
—Evam Manning, Toronto
SG: Tonight! That's right, Jalen Rose and I are calling the Spurs-Lakers game with Mike Tirico. ESPN, 10:30 p.m. ET — it's the Don't Get Fired Classic!
Q: What would you peg Carmelo's 2014-15 team odds at? I have Knicks 1/1, Bulls 3/1, Charlotte 7/1, Lakers 10/1, Suns 12/1, Heat 15/1, Field 20/1.
—Andrew, New York
SG: I'd go Knicks 1/2, Rockets 2/1 (Dwight 2.0), Bulls 2/1 (the smartest option), Charlotte 10/1 (Jordan Brand ties), Heat 12/1 (The Decision 2.0), Suns 25/1 (cap space!), Lakers 60/1 (Hollywood!). Jalen Rose has a funny take on this — by using Phil Jackson as a smoke screen, Carmelo can grab that extra $30 million guaranteed without anyone ripping him for caring more about money than winning.
Phil Jackson is a winner — we've had some great talks lately. I love everything he's saying. I think we can win a title together.
Translation: I WANT THE EXTRA $30 MILLION! Meanwhile, as we've been discussing on the B.S. Report for six weeks, the Rockets could easily clear Carmelo cap space by trading Omer Asik's deal (easy) and Jeremy Lin's deal (they'd have to use a first-round pick and/or Terrence Jones to dump it). You know why you can't rule out Houston? Because we've heard the he-won't-go-there logic before with them. I don't care how big of a mess it is, he's not walking away from that fifth year and that extra money … He wants to stay in a big market … The Texas state tax thing isn't that big of a deal … I mean, didn't we watch this movie last summer with Dwight? Along with Chicago, those are the two title-ready destinations for him. And they're both in play. The Zen Master has some work to do.
Q: So I'm sitting on my couch on Sunday watching Houston/Miami thinking, 'this is a Finals preview.' I fall asleep, wake up with six minutes to go in the 4th quarter and panic briefly because I don't want to see the Heat drop another game. Then I remember: This is Dwight Howard's team. They have no heart. All Miami has to do is get one marginal call/hurt Dwight feelings/make a sort of run and they'll pull this out. Tell me I'm wrong Simmons. Tell me Dwight has some heart. I dare you.
—Patrick Olp, Billings
SG: We've only really seen it one time — in the '09 playoffs, when Dwight knocked Cleveland out with a monster Game 6 (and played well in the Finals, too). I said this on TV on Sunday and I'm saying it again now: Dwight's last week of basketball was pretty telling. The Rockets had just come off three "WE ARE TITLE CONTENDERS!!!!" victories over Miami, Indiana and Portland. They head to OKC for a message game, to play a team with only Steven Adams and Nick Collison to handle Dwight. He should foul both of those guys out in 20 minutes, right?
So what happens? Dwight no-shows. Nine points, 10 rebounds, 25 "Does Dwight know this game is being televised?" moments. Meanwhile, Durant knows no Rocket can guard him — he eviscerates them for 42. That's the difference between Dwight and Durant: One guy goes into that game thinking, This is a huge game, we gotta send a message, they don't have anyone who can guard me. The other guy just goes into the game.
Two days later, Houston played in Chicago against Joakim Noah, Dwight's chief rival for the first-team All-NBA spot. At shootaround that day, Kevin McHale says of Noah, "He should be Defensive Player of the Year. He's done a great job with these guys. They've been winning a lot just on his energy and effort, his kind of determination and toughness. Those are all qualities everybody appreciates." You know why that was interesting? Um … KEVIN MCHALE COACHES DWIGHT HOWARD! AND THEY WERE PLAYING CHICAGO THAT NIGHT!!!!!! McHale did everything but light a big fire log and try to ram it up Dwight's ass.
How did Dwight respond? The Rockets lost by 24. Dwight put up 12 and 10 with seven turnovers. Noah tossed up 13 and 10 with nine assists. Please, please, please, remember this game as you're filling out your All-NBA ballots. By the way, it's Year 10 for Dwight Howard — as I covered in last spring's column about him, he is who he is at this point. Can you win the title if he's your SECOND-best player? Absolutely. Houston's only chance to seriously contend is if everyone agrees, "This is James Harden's team." And they aren't quite there yet.
Q: Kendall Marshall and Ricky Rubio have very similar stats.
—Malc Dawson, Fort Worth
SG: So you wouldn't give the five-year max to Rubio?
Q: I'm thinking of naming my rock band "Boogie Cousins." Is there any reason I shouldn't do this?
—Dan, Potsdam, New York
SG: None. Just remember, if I had this mailbag 25 years ago, I may have gotten this question:
We're thinking of naming our rock band "Mookie Blaylock." Is there any reason we shouldn't do this?
—Jeff and Eddie, Seattle
Q: On your list of post-1989 top-3 picks that played less than 500 minutes in their rookie season (in NBA Bag No. 3), you accidentally omitted your #3 MVP and breakout superstar Blake Griffin. Remember? He missed all of the 2009-2010 season with a knee injury.
—Jeff Bess, Missouri
SG: Yup — total brainfart. And in the section about "Coming Home" tributes, I mistakenly omitted Paul Pierce's "Coming Home" video that the Celtics made for his return to Boston because of a tragic copy-paste error. It's the best one, too.
By the way, thanks to Van Doan in Davis, California, for making the Shining/"I'm Coming Home" mash-up I requested. High comedy.
Q: How far would the 2014 Sixers go in the NCAA tournament?
—At Least 50 Readers This Week
SG: That was the most popular question in a while. Philly wouldn't get past the Sweet 16 — this is the worst NBA team I've ever seen. I think every 1- and 2-seed would beat them; I think Syracuse, Duke, Louisville and Michigan State would beat them; and I think Arizona and Florida would blow them out. Maybe this would be a good NBA lottery wrinkle: Every NBA team that can't win 20 games has to play the NCAA champ in a 40-minute game. If they can't beat the college team, they can't get a top-three pick.
Q: When are you publishing your march madness picks? I've followed your NFL picks for years so I need to see your picks so I can make different ones and win my work pool. C'mon man! Get with it!
—Ben, Cincinnati
SG: My Final Four: Florida, Michigan State, Duke, Arizona. My winner: Michigan State over Arizona. Now please, go against me.
Q: Which NBA players could single-handedly propel their team to the NCAA title if they were to be placed on any 16th seed?
—Connor, San Diego
SG: LeBron and Durant, definitely. Anthony Davis, maybe. And for some reason, I love Russell Westbrook for this question. Couldn't you see Russ going off, shooting 35 times a game and playing like an absolute maniac?
Q: Wanna play a game that will simultaneously make you really sad and result in a shouting match with your friends? It's called "Who's the worst player you would accept in a trade straight up for Derrick Rose?" You're the Bulls front office, all 29 other teams are offering you 1-for-1 trades — who's the worst player you're accepting? Klay Thompson? Dame Lillard? Personally, I'm cashing out for 80 cents on the dollar and taking Goran Dragic.
—Indy, New York
SG: Seven things aren't going anywhere in Chicago: Gibsons, Garrett Popcorn, Wrigley, deep-dish pizza, the Blackhawks logo, the MJ statue and Derrick Rose. Everyone in Chicago would riot. The Bulls aren't trading him. But Rose is also coming off two major knee surgeries and has overwhelming Penny Hardaway 2.0 potential. So let's flip this the other way — we remove the salary cap for three hours, and every OTHER team can trade for Derrick Rose. I think these 22 players would cause teams to pass …
LeBron James; Kevin Durant or Russell Westbrook; Blake Griffin or Chris Paul; James Harden or Dwight Howard; Anthony Davis; Anthony Davis a second time; Steph Curry; Paul George; Kevin Love; LaMarcus Aldridge; Marc Gasol; Carmelo Anthony; Damian Lillard; John Wall; Tony Parker; Andre Drummond; Kyrie Irving; Serge Ibaka; Chris Bosh; and yes, Goran Dragic. The teams with those 22 guys would examine Rose's injury history, look at his intimidating salary and get freaked out. As for Rajon Rondo, DeMarcus Cousins or whoever … either it's exceedingly debatable, or they'd grab Rose in two seconds. Either way, I hate these two paragraphs and miss watching Rose play. Let's move on.
Q: You linked to a great Bargnani tribute a few weeks ago – this is almost as great.
—Matt Veneski, Seattle
SG: Incredible. Just incredible. Is Bargnani the Weeden of basketball, or vice versa?
Q: After watching Byron Mullens get posterized the other day, I started to think about which NBA player is most likely to end up on the receiving end of a massive dunk. Call it the "Shawn Bradley Award" since Bradley is the godfather of being dunked on. The qualifications go beyond just being posterized frequently, the player must also have to be tall and probably white, and be either naive or arrogant enough to think that they can block Serge Ibaka with a full-head of steam coming down the lane. So who's the 2014 winner? Mullens? You can't rule out Greg Stiemsma or Robin Lopez.
—Jesse Collings, Waltham, Massachusetts
SG: The Plumlee brothers can't fathom that you left them out of this conversation. They're on Skype just staring at each other in disbelief right now. Along with naivete and overconfidence, Jesse forgot one crucial element: the Bradley Award candidate has to be a decent dunker in his own right. For instance, did you see the Rich Man's Plumlee (Mason) get embedded by Gerald Green earlier this week? As Gerald worked up a head of steam, just about anyone else would have said, "I'm getting out of here, I don't want to end up on YouTube." But Mason decided, "I'm not afraid of Gerald Green, I'm gonna block this!"
And that's how you end up on YouTube. My top-five finalists for 2014's Bradley Award: (1) Miles, (2) Mason, (3) Cody Zeller, (4) Tyler Zeller, (5) Mullens. By the way, we may or may not be working on a 30 for 30 short about Bradley called Posterized. (Like you wouldn't watch this.)
Q: After watching Night Shift with my wife last night, it occurred to me that this was the movie version of Breaking Bad. Billy Blaze is Jesse Pinkman. Chuck is Walter White. Prostitution is meth. The morgue is the Studebaker/lab. Now I'm enraged that Night Shift was a two-hour film rather than a five-season cable series. While I loved Night Shift as a movie (very underrated), there is so much more character development to be had. I want to see Chuck go completely nuts a la Walter White (I'm talking way more than what he does at the end of the movie; I want him to blow up a Dodge Challenger). I want to see Billy Blaze become hardened by the prostitution business. You have to make this happen, Simmons. Forget all-NBA mailbags. Focus on this and this alone. The world is counting on you.
—John O, Creelsboro, Kentucky
SG: Yup, these are my readers.
Filed Under: NBA, Bill Simmons