Bad Quarterback League, Week 12: Geno Is King, But Mark Sanchez Is God
Patrick Smith/Getty Images
It's a truncated BQBL this week because of the holiday, but in case you missed it, the Jets are still a great big bonfire of disaster and Geno Smith remains the one true king of this Bad QB life in 2013. But lo, just when you thought Geno was the QB of the future.
HE IS RISEN.
Mark Sanchez on his future: "I don't want to go anywhere else." #nyj

— Seth Walder (@SethWalderNYDN) November 26, 2013
Mark Sanchez on post-surgery arm strength: "The way things are coming along, it sounds like I'll be bionic. I don't wanna say… (contd)

— Kimberley A. Martin (@KMart_LI) November 26, 2013
(Sanchez contd) "…like, rookie of the year, but hopefully something like that, where u come back better." #jets

— Kimberley A. Martin (@KMart_LI) November 26, 2013
BIONIC SANCHIZE.
THE GOD HIMSELF.
NY Jets QB Kevin Federline: pic.twitter.com/V1qhBBN0KE

— Dan Gartland (@Dan_Gartland) November 22, 2013
This is your reminder: Geno is great, but there's only one true Chosen One, and this whole season has been bullshit without Mark Sanchez. So this week, we observe the one-year anniversary of the buttfumble, we remember, we pray.
And we wait for the resurrection.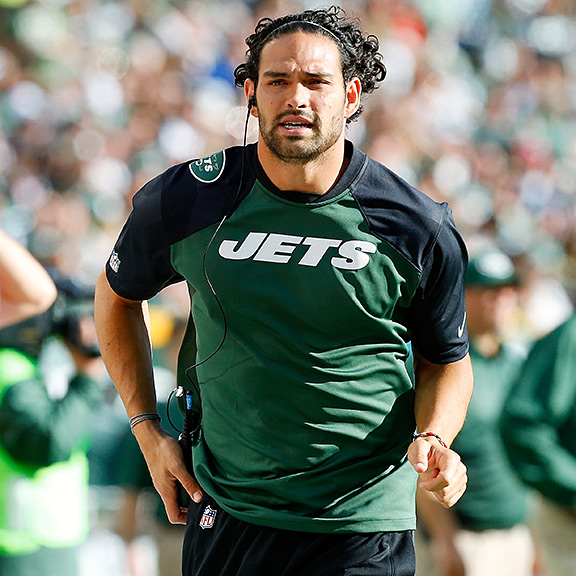 In the meantime, Danny Savitzky has all the Bad QB stats from Week 12. Everybody have an awesome Thanksgiving. We miss you, Mark Sanchez.
Filed Under: Andrew Sharp, Bqbl, Mark Sanchez, NFL