What Is Romance? The Lessons of a Cultural Exploration
It's been 25 years since the birth of the modern romantic comedy. Beginning with When Harry Met Sally… in 1989, the genre has become a launching pad for some actors and a refuge for others. In these movies we find predictable moments, heightened notions of love, and a lot of questionable outfits. And while the genre has morphed over the years, we're still in love with rom-coms — so we're celebrating them all week. Welcome to Rom-Com Week.
I have no idea what romance is. But I've been trying to figure it out for years. Yes, through personal experiences one begins to figure things out, but that's after years — many, many years — where anything resembling a romantic encounter seemed ages away.
And in those years — the buildup to my first prom — all there was to do was dream, while gathering tips, pointers, and advice from the teachings of film. Films with romance. Many were, in fact, "romantic comedies" as some films are often categorized, but when you're a young, impressionable youth, genres don't matter. Because everything falls under one category: stuff that you want to do but you can't do yet, also my body is changing. 
During this time period there were films that, when seen in real time, affected my notions of romance. Films with scenes and characters that, for better but typically worse, forged my thought process of what I should do once put in a romantic situation. Good things. Terrible things. Things that would later turn into successes. Things that would later backfire magnificently.
The main constant was that, in the moment, whatever was happening onscreen seemed amazing. And I couldn't wait to grow up.
This was 1992 to 2002. Ten years of teachings. Ten years of being mentored. Ten years of being led terribly astray. And 10 years of imagining what it meant to be romantic.
♥♥♥
Aladdin (1992)
Aladdin to Jasmine
Being brave, wearing an unbuttoned vest while shirtless, having a talented monkey, being acrobatic, having subtle pick-up lines, looking shocked when the woman is as acrobatic as you are, getting excited by that, abandoning your friend, having a solo apartment with an incredible view, finishing each other's sentences, singing, asking the woman if she trusts you, saving her life, getting captured for your girl, and then hoping all poor girls are actually secret princesses.
The Lion King (1994)
Simba to Nala
https://www.youtube.com/watch?v=byyoxMJLHgU
Snuggling. Saying "I _____ you, too" after she says "I _____ you." Chasing one another. Going somewhere exotic. Abandoning your friends (again). Singing (again). Doing something daring. Being the king that she sees inside. Channeling mischief. WRESTLING. Rolling down hills. Landing on each other. Looking into each other's eyes. Getting licked. Ending up on top.
The Little Rascals (1994)
Alfalfa (Bug Hall) to Darla (Brittany Ashton Holmes)
Abandoning your boys. Skipping out on hangout sessions to try to get a girl. Dressing up nice. Going on boats. Confidently wooing her, even though both of you know she's above your pay grade. Embarrassing yourself. Distancing yourself from the goony company you keep. Further embarrassing yourself. Lying. Hiding the girl from your boys. Getting so sprung that you're willing to betray your friends. And then getting results because she touched your hair. And then getting a boner in your hair.
D2: The Mighty Ducks (1994)
Gordon Bombay (Emilio Estevez) to Iceland Chick (Maria Ellingsen)
Going out for ice cream. Wearing similar outfits. Asking questions about one's heritage. Pretending to be confused about geography for the sake of making interpersonal connections. Saying "ahhhh" upon hearing the answer to something for which you already knew. Falling for a girl that society says you aren't allowed to feel feelings for. Betraying your nation.
Richie Rich (1994)
Cadbury (Jonathan Hyde) to Diane (Mariangela Pino)
Being brave in front of her. Letting her take care of you if you get hurt. Playing the long game, then using the friend of the child that you're the guardian of as a ploy to get the child's friend's mom.
Tin Cup (1996)
Roy McAvoy (Kevin Costner) to Dr. Molly Griswold (Rene Russo)
https://www.youtube.com/watch?v=X1HA-H2p974
Getting defensive, standing up, sitting down, and then talking to the woman about a woman until the woman you're talking to realizes she is the woman. Using sports analogies, being honest, taking a risk, acting from the heart because she told you to, and then telling her you're in love with her. Saying "smitten." Telling her she's attracted to you because you're kind of crazy. Telling her she has great legs, and then reminding her that you usually are trying to get in those pants but now you want to get in that heart. Asking her to dinner, and then when you get shut down (mainly because of nerves) going off on her wack boyfriend. And then storming out.
The Nutty Professor (1996)
Buddy Love (Eddie Murphy) to Carla Purty (Jada Pinkett Smith)
Taking on a disrespectful stand-up comedian, embarrassing him during his own set, beating him up, and then dedicating a Minnie Riperton song to your girl while you hold the disrespectful comedian up like a ventriloquist doll.
And then throwing him in the piano.
The Preacher's Wife (1996)
Dudley the Angel Who Looks Like Denzel (Denzel Washington) to Julia Biggs (Whitney Houston)
Being a black angel who looks like Denzel Washington that can couples' ice-skate.
Can't Hardly Wait (1998)
Kenny Fisher (Seth Green) to Denise Fleming (Lauren Ambrose)
Getting stuck in a room with the girl you pretend to hate but you actually like. Letting her make fun of you. Making fun of her back. Critiquing each other's clothes so much that it makes you both remove your mockable attire. Going in for the out-of-character kiss. Hoping that she doesn't slap you. Watching as she doesn't slap you. Making out on the floor.
Can't Hardly Wait (1998)
Preston (Ethan Embry) to Amanda (Jennifer Love Hewitt)
Scheduling a trip, grabbing a copy of The Catcher in the Rye, going to the train station, having the girl you're in love with show up, SHAKING HER HAND, and then watching as she goes away. And then walking to your train, dropping your bags, abandoning your bags, and running after her, being all screw trains. And then biting various parts of her lips.
The Truman Show (1998)
Truman Burbank (Jim Carrey) to Lauren/Sylvia (Natascha McElhone)
Geting into college, going to the library, starting a conversation with a beautiful woman using clues from her textbooks, and guessing her name because you spot her name tag. Ignoring her claims of "I'm not allowed to talk to you," complimenting her pin, and then asking her out to pizza on Friday or Saturday or Sunday or Monday or Tuesday. Hoping that she writes "NOW" on a piece of paper, further hoping she whispers, "If we don't go now, it won't happen, do you understand, so what do you want to do?" and then watching in amazement as both of these things happen, followed by her sneaking you out of the library, through a parking lot, and then to the beach.
10 Things I Hate About You (1999)
Patrick Verona (Heath Ledger) to Kat Stratford (Julia Stiles)
https://www.youtube.com/watch?v=5det8oQuYb8
Being a drunk, sneaking into the sound room, singing for the entire stadium to hear, sliding down a pole with your microphone, and pointing at the band (for whom you have threatened their lives should they not participate in this wooing), which begins to play you a background instrumental. Dancing on the bleachers, looking longingly into her eyes while you sing, getting apprehended by the cops, breaking free from the cops, and running away from the cops, all while the school (and, most importantly, your girl who was mad at you) cheers you on.
She's All That (1999)
Zack Siler (Freddie Prinze Jr.) to Laney Boggs (Rachael Leigh Cook)
Positioning self by the nearest pool, being honest about your juvenile ways, talking about how you didn't really know yourself, telling her she's your best friend, mentioning that you were lost before her, demonstrating that you're willing to work on yourself, asking her to dance, telling her she's not a hooker like Julia Roberts in Pretty Woman, and then sealing the deal by saying you're also considering art school.
The Wood (1999)
Young Mike (Sean Nelson) to Young Alicia (Malinda Williams)
Commenting on how you like the song, asking her to dance, letting her grab your hand and take you to the dance floor, and talking to her but not actually looking her in the eyes.
[Stop thinking about how good she looks and how good she smells because you need to get through this song.]
Letting her grab you closer if you're convinced that isn't going to backfire and then sliding your hands from above booty to below booty.
[Whatever you do, again, stop thinking about how good she looks and how good she smells and how she's holding your neck and whispering in your ear because the Luther Vandross song is close to over, just think about hocke— oh look, you blew it.]
And then pulling away, alerting her that dancing while hunched over and four feet apart with a massive middle school erection is a regional thing.
The Wood (1999)
Roland (Taye Diggs) to Lisa (LisaRaye)
Saving every single memento of importance that you have with every single woman ever, because if you end up marrying one of them and then almost ruin the wedding, you're going to need your best men to give the letter/ticket stub/Olan Mills airbrush photo to her so she doesn't kill you.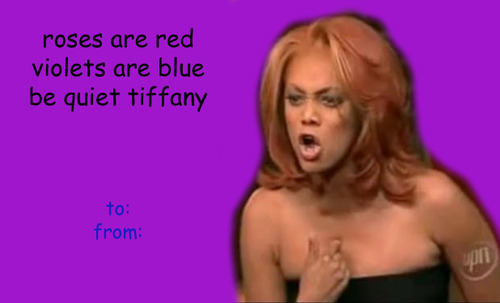 What Women Want (2000)
Nick Marshall (Mel Gibson) to Darcy Maguire (Helen Hunt)
Having a private work meeting with your attractive coworker, allowing her to tell you that you aren't the bad guy everyone makes you out to be, playfully responding that you also heard some things about her, remembering that you can read her mind, and then telling her "I don't think that's who you are," followed by the hands-in-pockets-tug-at-pants move that forces her to keep looking at your crotch, something you know she's doing because, again, you can read her mind.
Love & Basketball (2000)
Young Quincy (Glenndon Chatman) to Young Monica (Kyla Pratt)
Asking the girl if she wants to be your girl, saying you'll give her Twinkies instead of flowers and then suggesting that you should probably kiss right now for five seconds where no one can see you two. And then asking her if she's ready. And then kissing, while counting the seconds on your fingers. And then getting into a fight, calling her stupid, pushing her on the ground, telling her she's an ugly dog, and then watching as she beats you up because she's tougher than you and has more rage in her heart and you love it.
Baby Boy (2001)
Jody (Tyrese Gibson) and Yvette (Taraji P. Henson) 
All scenes.
40 Days and 40 Nights (2002)
Matt (Josh Hartnett) to Erica (Shannyn Sossamon)
Getting in front of the woman you are falling for, letting her explain to you how relationships work, nodding your head because you're an idiot and don't know anything, and then letting her rub you with flowers. And then rubbing her with flowers. And then rubbing each other with flowers. The flowers you brought. You had no idea the flowers were going to be used this way. Good thing you brought those flowers. Always bring flowers.
Filed Under: Rom-Com Week, aladdin, little rascals, richie rich, romance, the might ducks, tin cup