Watch Your Back, National Football League: Puppy Bowl X Poised to Demolish Super Bowl XLVIII
Roger Goodell is an idiot.
Who in their right mind would schedule the 48th Super Bowl on the same day as the 10th annual Puppy Bowl? Only a foolish person, especially when considering what Animal Planet has in store this year.
The NFL and Fox don't stand a chance. It's almost as if the organizers of the Puppy Bowl have a mole within the NFL and developed a counter for every thing the Super Bowl could possibly throw its way. And then some.
The NFL playoffs haven't even begun, so we don't know who will be in the Super Bowl, but let's just assume it's the Eagles and the Broncos. You know, names like Peyton Manning and Nick Foles and LeSean McCoy and Wes Welker and DeSean Jackson and Champ Bailey. Exciting, right? It's almost too much to handle, right? Can barely stay in your seat, right?
That was biting sarcasm, as a way of setting up the real stars of February 2, 2014. Just look at these sassy, eclectic dogs.
Have you ever heard Manning talk about being an astronaut? Does Foles know how to snowboard? RILEY COOPER CAN'T READ.
Advantage: PUPPY BOWL X
But what of the entertainment? The whole "halftime show" thing? How does that stack up? The Super Bowl has Bruno Mars. I'm sure it will be electrifying. What about Puppy Bowl X?
KEYBOARD CAT PERFORMING BRUNO MARS:
Just unreal. And, according to Entertainment Weekly, it doesn't stop there.
"During the feline's performance, 30 kittens will perform a domino topple and one little daredevil will make a grand entrance by parachuting onto the field."
Advantage: PUPPY BOWL X
What about other guest stars? Or cameos? Any confirmed celebrities?
Super Bowl: Because it is an event, one has to assume Kevin Hart will be there. Other than that, who knows. But this is the "New York" Super Bowl (in New Jersey) so there's bound to be no shortage of star power.
PUPPY BOWL X: LIL BUB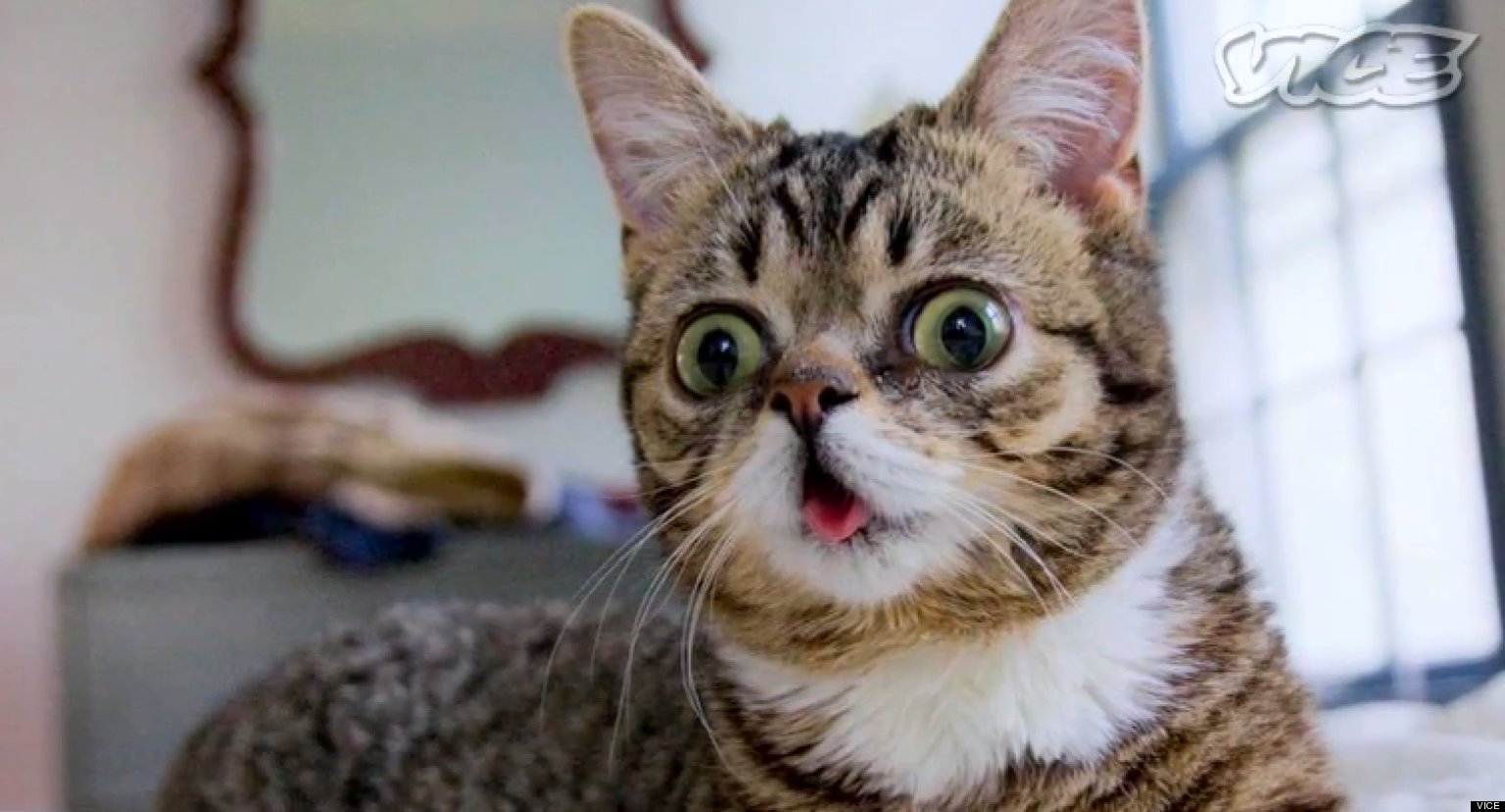 Again, according to Entertainment Weekly, the leading source of Puppy Bowl X exclusives, Lil Bub will "check in throughout the game from her Chicago studio, as furry first responders representing police dogs across the New York region take to the field for the National Anthem."
And if that isn't enough, the cheerleaders are penguins.
PUPPY BOWL FEATURING FAMOUS CATS AND SCANTILY CLAD PENGUINS
Advantage: PUPPY BOWL X
This has turned into a landslide victory for Puppy Bowl X. And it isn't even close to finishing pouring it on, because for the first time in the event's history, there will be fantasy.
FANTASY PUPPY BOWL.
Titled "Fantasy Puppy League," in the weeks leading up to the big day, humans will be able to create fantasy teams based on the competitors. And on February 2, you will be able to track the stats of your puppy team, in real time, just like a fantasy league for the once-important National Football League.
There's also MVP voting online and a variety of social media things in which to participate, but the reality of puppy fantasy is the biggest takeaway from this puppy skunk of professional American football's most esteemed event.
The real losers in all this are the players who have to play in the actual Super Bowl, since they won't be able to monitor their fantasy Puppy Bowl teams in real time. I know it may seem like a stretch, but don't be surprised when the NFL playoffs become suddenly marred by Puppy Bowl–related tanking, with the biggest losers being forced to play in freezing Super Bowl XLVIII instead of lounging in the comfort of their own homes, watching the cuddly-yet-ferocious Puppy Bowl X.
A final comparison between the two events. The Super Bowl airs once, at 6:30 p.m. ET. But Puppy Bowl X has its two-hour premiere at 3 p.m. ET, and then it repeats five more times.
TWELVE HOURS OF PUPPY BOWL X.
Advantage Landslide Victory Maximum Fatality Finish Him: PUPPY BOWL X
Filed Under: NFL