Great Moments in NBA Plagiarism: James Harden Swipes a Thunder Standby
Bill Baptist/NBAE/Getty Images
James Harden was delightful on Wednesday night in his Houston debut, looking every bit like a quirky max-level wing player for a pick-and-roll era of NBA basketball. And in a bit of fun NBA plagiarism, the Rockets ripped off one of my absolute favorite Harden-centric Oklahoma City plays — Harden skipping a pass from the left sideline, all the way across the court, to a shooter hiding behind a surprise back screen from a big man. Here's Carlos Delfino nailing a 3 out of this action in the fourth quarter:


This was a staple of the Thunder playbook, with Daequan Cook usually serving as the shooter and Nick Collison setting that blind back pick on Cook's unsuspecting defender. Here's a still of Cook about to catch Harden's pass (the ball is up near the basket) as Collison positions himself for the pick; Harden is at the top of the screen, out of bounds and next to an official: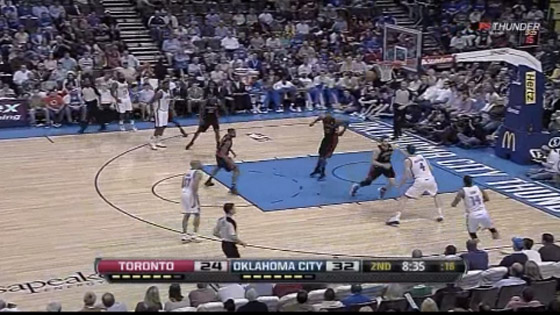 And here's the play again, this time against Utah, and with Harden a little closer to midcourt: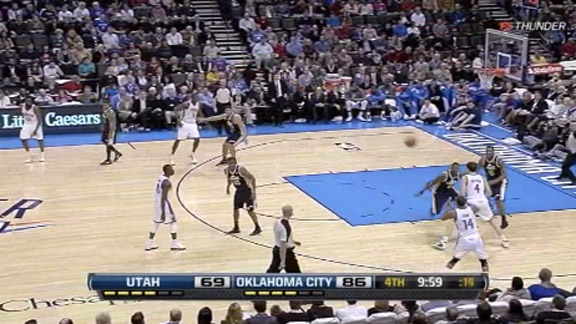 It's an ingenious little play that every team has in its Harden scouting report but that still somehow catches defenses by surprise. Harden is one of the very best cross-court diagonal passers in the league, and he can toss them from just about every angle and location on the court. Watch for this in the next Rockets game — unless you're a Thunder fan.
Filed Under: James Harden, NBA, Zach Lowe