Andray! Andrei! Andre! NBA Free-Agent Team-Ups That We Wish Would Have Happened
Alexander Tamargo/Getty Images
Trying to win an NBA championship is so 2012. And this trend is a good thing — most teams are starting to realize that as long as LeBron James draws breath, the playoffs aren't going to do much except delay their summer vacations for a few weeks.
This is good news for fans of franchises that don't view being a human sacrifice in the first round of the playoffs as progress. It's terrible news for the kind of free agent that would usually capitalize on said franchises' tendency to overpay for a quick fix just to show they're "trying." In other words, someone whose contract suggests "franchise centerpiece," but in two or so years will scream "franchise albatross." In other words, everyone who isn't Dwight Howard or Chris Paul.
Or so we thought. Al Jefferson got three years and $41 million to be the best player in Bobcats franchise history. Atlanta will pay Kyle Korver $6 million solely to shoot 3s, which is slightly less ridiculous than the similarly sixth-seed-bound Timberwolves paying $7 million a year for Kevin Martin to do the same. I know it's Milwaukee and all, but in Zaza Pachulia and O.J. Mayo … It was business as usual.
Which is a shame, since we missed out on what could've been a banner year for low-level free-agent collusion. Wouldn't it have been way more more fun if savvy players took advantage of the fact that most NBA teams already started "rebuilding" for the 2014 draft by preemptively tanking the 2013-14 season? You gotta put somebody on the floor, and if you can't get a Wade-James-Bosh "Big Three," you can get a colorfully named package deal all the same that'll ensure your team misses out on the Andrew Wiggins lottery only by accident. Here are some Avengers that we wish would have been assembled, along with ready-made nicknames. Look at what could have been, Jazz fans.
Andre Iguodala, Andrei Kirilenko, and Andray Blatche
"Andray! Andrei! Andre!" — it feels good! Or we can go with Andre 3000.
Tony Allen and Kevin Martin
More of an experiment on the metrics of pure defense and pure offense with The 4-on-5.
Nick Young, Monta Ellis, and Will Bynum
Combine their high usage rates with their questionable shot selection, and if Atlanta's going to fill their roster, why not take a flyer to start bustin' at 'em with Brick Squad?
Mickael Pietrus and Rodrigue Beaubois
The two Frenchmen on the market get lucky as the alley-oop combo Daft Dunk.
Chris Andersen and Nate Robinson
This isn't a pick-and-roll combo, this is a buddy-cop comedy that absolutely needs to happen. So let's just get the ball rolling with Lethal Weapon 2.
J.J. Redick, Kyle Korver, and Mike Dunleavy Jr.
Call this trio of baby-faced jump shot enthusiasts J.Crew.
Ivan Johnson, Samuel Dalembert, and Kenyon Martin
You might want to lean back when Terror Squad takes the floor, perfect for Golden State as teams spend the season trying to get all Dahntay Jones on Stephen Curry.
Brandan Wright and Austin Daye
A couple of 6-foot-10 dudes who roam the perimeter because their combined weight is probably less than Shaq's in 2025. I seriously hope Brooklyn drops even a 10-day contract on this pair of dudes and lets 2 Skinnee J's rep the 718.
Joel Przybilla and Chris Kaman
A duo of ancient, alabaster, stone-handed monuments, not so much the Twin Towers as Easter Island.
Greg Oden, DeJuan Blair, and Andrew Bynum
You'll probably get one good ACL between this trio of centers I like to call SWV … because they're weak in the knees, son.
Josh Smith and J.R. Smith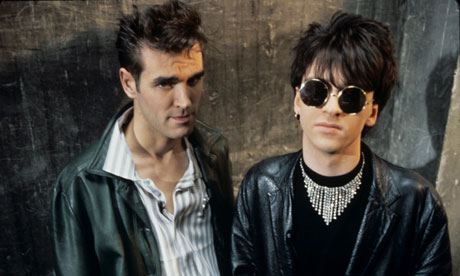 They might help you max out as a 4-seed, but The Smiths wanted max deals. As far as I'm concerned, that joke isn't funny anymore.
Filed Under: Andre Iguodala, Andrew Bynum, Chris Paul, LeBron James, NBA