Rankonia: The Triangle Power Rankings
1. Chris Paul: !!!!!
Chris Paul! Unstoppable! Unforgettable! Probably some other "Un-s", too! Chris Ryan, whom you might remember as your regular Rankonia writer, nominates our hometown hero for this week's top spot:
"I've watched every minute of the Grizzlies-Clippers series. I've seen Tony Allen try to stop Chris Paul. I've seen Mike Conley, Jr. try to stop Chris Paul. I've seen Allen, Rudy Gay, and Marc Gasol try to stop Chris Paul together. I've seen O.J. Mayo try to stop Chris Paul for 90 feet and I've seen Quincy Pondexter try to stop him at the last second. It just doesn't matter. I don't think I ever really knew what it meant for an athlete to be unstoppable until I saw Chris Paul play basketball in the fourth quarter and overtime. Now that I do, I certainly won't forget it."


2. Dustin Brown: King of the Castle
Grantland Canadian Ambassador Sean McIndoe nominates Kings captain Dustin Brown, whose Twitter feed is not nearly as amusing as Dustin Penner's, but we'll take it anyway. McIndoe writes:
"I'd have to nominate Dustin Brown of the Los Angeles Kings. He's scoring goals and dominating physically, and he's doing it while specifically targeting the other teams' best players. First it was Henrik Sedin, then Alex Pietrangelo. Shane Doan may want to just check into the Witness Protection Program now.
"Imagine how dangerous Brown is going to be now that the Kings are in the conference finals, where we all know their captain is allowed to high-stick people in the face without consequences."
3. CP4: Show Me Blue Steel
Grantland's Senior Lady Issues Correspondent Juliet Litman loves kids. Well. Really just one kid. And he happens to belong to Chris Paul.
"See you never, Kevin Durant's backpack. Right now we only have time for NBA toddlers. In the last week, Chris Paul's son (let's call him CP4; popularize it!) and Glen Davis's daughter have stolen the postgame press conference shows. Apparently CP4 loves Blake Griffin more than we already knew and Amari Davis is preparing for a career as a Magic Dancer. Take note, NBA players. And dress your kid wisely."


4. Lionel Messi: Not As Great As Various Members of the Paul Family, But Still Quite Impressive
OK. Rankonia would like to take this moment to acknowledge that we are clearly running out of titles for Lionel Messi. That's fine, though. He's just that good! Really! Brian Phillips explains why Messi made the list this week:
"Lionel Messi scored four goals against Espanyol on Sunday, which takes his total for the year to 72, which is, I mean, what, sorry, did you say something, I just started feeling really dizzy and had to lean against this statue of Lionel Messi that I apparently sculpted just now. Did you know he's scored 72 goals this year? That's a first-division record — not just for Spain, not just for Europe, but for the entire world, even if you count Archie Stark in 1924-25, and Archie Stark was amazing, and I should probably go find out if Amazon stocks smelling salts."
5. Erika Padilla: Ah! I did not see that one coming!
Rafe Bartholomew has an urgent and horrifying news story:
"I haven't seen a woman doused in beer like this since Dr. Dre's "Nuthin But a G Thang" video. But really, Philippine Basketball Association courtside reporter Erika Padilla deserves all the credit in the world for her composure when she went into the B-Meg Llamados' locker room Sunday, moments after the team won a PBA title in overtime of Game 7. The players, speaking in Tagalog and English, utter the universal words of post-championship jubilation — 'I want to thank the fans, my teammates, my family, my province …' — while San Miguel Light is poured from the championship trophy and sprayed in all directions. Near the end of the video, around the 2:20-minute mark, a star emerges in B-Meg reserve guard Mark Barroca, who is jumping up and down like a Price Is Right contestant who has just won a new car when his interview begins. He exclaims, joyously: 'First time akong mag-champion!' (Does this really require translation? 'It's my first time to be a champion.') And then he manages to get his arm around Padilla's shoulders and hold her throughout most of the rest of the interview while the young reporter's eyes bug out and she almost visibly wonders: 'What have I gotten myself into?' It's awkward, adorable, and a little alarming all at once."
6. Marc Staal: Back in the Game
Hey, everybody! Katie Baker's nominated a New York Ranger! Says Baker:
"I nominate MARC STAAL who is finally back to his pre-concussion self. Not only did he score the OT game-winner Monday night, he ALSO broke up a 3-on-1 twice on the same play."


7. Jonathan Papelbon: Professional Rester
Hey! As it turns out, Andy Greenwald and I share similar ideas about rest. Namely, that it is dumb. Greenwald writes:
"You'd think that when any manager notices the $50 million price tag still attached to his shiny new closer — not to mention his years of near-dominance in a tougher league — it might be just the push needed to start thinking outside the batter's box and use the guy in some nontraditional situations. But Charlie Manuel is no ordinary manager; he takes to change as well as he takes to verb conjugation. Last week, his Phillies lost all sorts of excruciating gut-punch games on the strength (or lack thereof) of noodle-armed nobodies like Brian Sanches, Chad Qualls, and Joe Savery. (Savery is a great story. This time last year he was a hitter. Then he found his fastball. The ironic thing is, he'd be more useful as a hitter!) The one thread throughout all of these losses — other than offensive futility and scratches on my iPhone from flinging it across the room — is that Jonathan Papelbon, the multi-million-dollar man, spent them sitting on his hands in the clubhouse. The guy couldn't have had a more relaxing week if he'd spent it doing yoga in Bali or working the will-call window at a Marlins game. Look, I don't want to come down to where Charlie Manuel works and slap the sunflower seeds out of his mouth, but come on. Use your best pitcher when you need him, not when Tim McCarver tells you to!
"My only hope is that some good will come of this debacle and an enterprising soul will create a Tumblr dedicated to GIFs of Jonathan Papelbon resting. On a beach, perhaps. Or in the mummified-colon wing of the Mutter Museum. Or nodding off in the back row of a Dropkick Murphys concert. Or perhaps purring happily in Jim Thome's lap. The important thing is that he's well-rested. Because honestly the last thing you'd ever want to do with such an important investment is actually use the damn thing."
8. Fernando Llorente: The Lion King
Chris Ryan is queuing up the Paula Cole and getting his video montage ready now:
"By the time you read this, Fernando Llorente and his wonderful Athletic Bilbao team will have won or lost the UEFA Europa League Finals. No matter what happens, the result will be bittersweet. If Athletic lose to their fellow La Liga club Atletico Madrid in the Bucharest-hosted final, it will be a disappointing end to a magical European campaign for the Basque team. Their victories over Manchester United (especially at Old Trafford) and Schalke were the most exciting, entertaining performances in Europe this season and they deserve to be rewarded. But even if Athletic Bilbao win, Llorente, their young striker, will likely be exiting. He's made too much of an impression for one of the big Spanish, English, or Italian clubs not to swamp Bilbao's accounts with a transfer fee. My advice is to enjoy him and this team — while it lasts. They'll both do great things next season (especially with the inventive Marcelo Bielsa managing the club), but it won't be the same."


9. Tom Brady's Hair: Super Cut?
David Jacoby, the best-dressed bro at Grantland, weighs in on Tom Brady's latest 'do, which TMZ called a "Ridiculous Pompa-Hawk." So. Hmm. We're just going to let that stand.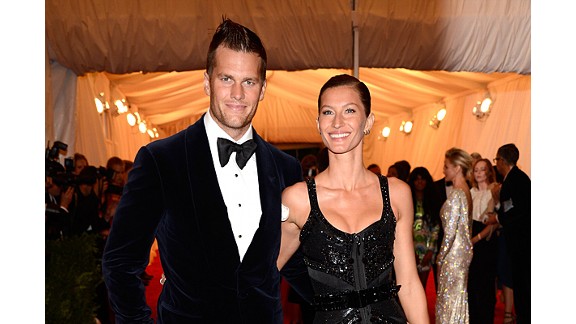 "Look, I am going to be honest, raised Masshole, I am a Celtics and Patriots fan, but not a die-hard Celtics and Patriots fan. Let's just say that Tom Brady's "pompa-hawk" is making it a little bit easier to go all in on the Los Angeles Headshots once they build this NFL stadium out here. Go Headshots!"
10. That Dude on Game of Thrones Who Will Kill Three People for You If You Just Tell Him Their Names: Apparently a Thing This Week?
OK, so here's the deal. Grantland Blog Brother Mark Lisanti nominated this one, sans explanation, and he seemed pretty confident about it. But I have no idea what it means. (I don't watch Game of Thrones! Please don't take my nerd card!) Grantland Triangle Brother Chris Ryan then tried to explain it to me in the elevator as we were leaving work Tuesday, and HE sounded pretty confident about it, so … uhhh … whatever. Let's just put it in. Here's a Rankonia bonus video of the Harvard baseball team dancing in a van to make up for this.
Filed Under: Andy Greenwald, Chris Paul, Chris Ryan, David Jacoby, Grantland, Katie Baker, Lionel Messi, Mark Lisanti, Rankonia, Sarah Larimer, Tom Brady