My beloved wife and I got married 10 years ago today. (Happy anniversary, honey!) My beloved Celtics are trying to become the second Boston team to erase a 3-0 playoff deficit against a New York team. (Good luck tonight, fellas!) My dad is in town because my daughter turned 8 yesterday. (Happy birthday, Z, and hey, Dad!) It's a great day. I'm spending it the way I always thought I would — wearing a suit, doing halftime shows and watching four Game 6's in a cramped room with Jalen Rose, Michael Wilbon and Magic Johnson. Wait, what? WHAT THE HELL HAS HAPPENED TO MY LIFE????
True fact: This is only the second time we've had a quadruple-header of Game 6's. The other time? Two days before I got married. Now that's just goofy.1 Let's make the day feel a little more normal with an old-school, two-part playoff column that's way, way, way too long and could possibly give you butt calluses if you're reading it on the bowl. Without further ado, the burning questions of Round 1.
Q: So to recap — it's a bad idea to act like you've won a playoff series after three games, turn up the showboating to alarming degrees in Game 3, elbow someone in the face, claim you would have swept your opponent had you played in Game 4, then dress in all black for a closeout Game 5 even though you're going up against a former champ with two Hall of Famers and one of the league's best coaches? That's a bad idea?
And then some! Because now this is happening!
Q: Were Knicks fans in denial that they could win four straight playoff rounds with a team built around Carmelo Anthony and Earl Smith the III?
Not necessarily. I don't feel much different about the Knicks than I did after Game 3. They're built around 3-pointers, Ray Felton's slash-and-kick game, Melo's one-on-one game, and the ability of Melo and Earl to consistently make TERRIBLE shots. When I complimented the Knicks on Twitter last week for the last point, my New York followers thought it was a backhanded compliment. Not at all. As weird as this sounds, when you can make terrible shots, it's a skill. Only a handful of guys can do it: Durant and Westbrook, Melo and Earl, LeBron, Kobe, Harden, Jamal Crawford and Chris Paul, Nate Robinson (you're damned right I'm throwing Nate in there!), and that's it. You can play perfect defense on any of them and they'll still score.
Here's the only problem: If you kept tally of "Terrible Shots Per Game," the leaders probably would have been Melo, Westbrook, Smith and Crawford, in that order. It's hard to make them consistently, game after game, especially in the playoffs. And the Knicks are built around those shots. Which means they can lose any playoff game to anyone at any given time. Melo missed 41 of 59 shots in Games 4 and 5. Smith missed 11 of 14 shots in Game 5. Over everything else, that's why the Knicks blew those two games. And if they blow the next two and complete the biggest meltdown in NBA playoff history, it's going to happen because they never clicked that "on" button back on.
Q: Just out of curiosity, what do our Irrational Confidence Guy Power Rankings look like right now?
5. Draymond Green — Missed 53 of 67 3-pointers during the season, then somehow drained six "no-no-no-no-YES!" 3s in Round 1. And that's not all — he was calling his own number down the stretch of Game 6 when Denver was double-teaming Steph Curry with his guy. By the way, the Celtics took Fab Melo 13 picks ahead of Green. I will now give myself a concussion by intentionally walking into a door.
4. Aaron Brooks — The all-time 2011 lockout casualty (his ill-fated China stint sent his career into a tailspin) has become Houston's instant-offense guy off the bench. Bonus points here because you can actually see him shaking off the irrational-confidence dust.
3. Jason Terry — Stank all season, stunk for three playoff games, came alive in Game 4, then made his first three in the first quarter of Game 5 at MSG … and he immediately brought out his fake wings and did the JET run. Now that's some irrational confidence! He's the X factor for the rest of this Celtics-Knicks series.
2. Earl Smith the III — Got kicked out of Game 3, missed Game 4, said a couple of crazy things that made the Celtics angry, then promptly missed his first 10 shots of Game 5. Put it this way: He helped the Knicks more in Game 4. He gets the 2-spot because he's definitely jacking up 20-plus shots tonight like nothing ever happened.
1. Nate Robinson — Already an Irrational Confidence Guy Hall of Famer, his scoring barrage in Game 4 (23 points in the fourth!) to save Chicago has to be considered one of the great Irrational Confidence Guy moments in history, right up there with …
… Vinnie Johnson telepathically waving off Isiah Thomas, then taking and making the title-winning shot of the 1990 Finals against Portland.
… the Steve Kerr Game (Game 6, 2003, Spurs-Mavericks).
… the Sleepy Floyd Game (Game 4, 1987, Dubs-Lakers).
… my buddy J-Bug convincing a girl in Boston that he was a Formula One driver.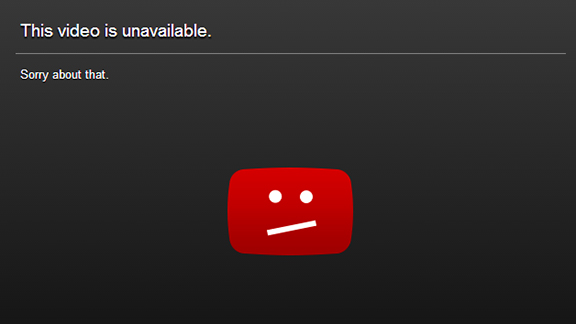 (Just kidding: All existing J-Bug clips from the 1990s have been destroyed. And thank God.)
Q: Which team has a better chance of coming back from three games to zero — Boston or Houston?
I'd say Houston because of how close that series has been since Westbrook went down — something undeniably shifted, and if anything, you could make a case that Houston just has a better team right now. Vegas agrees: It has Houston +500 and Boston +600. Feel free to put $100 to $4,100 on a Houston-Boston "HELL IS FREEZING OVER" series parlay.
Q: Did the Nets really extend Billy King for four years right as they were almost blowing a Round 1 series to the underdog Bulls with Derrick Rose missing and Joakim Noah hobbled?
They sure did! And right as Damian Lillard was winning Rookie of the Year to boot! Remember when Billy said the Nets only gave that first-rounder for the Gerald Wallace trade top-three protection because they didn't feel like there were more than three immediate-impact players in 2012's draft? Well, Lillard was picked sixth. Oh, and Wallace has played so forgettably after getting a $40 million, four-year extension from King that he could have changed the name on his jersey to "Open for a Reason" during the Bulls series. But seriously … FOUR MORE YEARS! FOUR MORE YEARS! FOUR MORE YEARS!
(Important note: That was the other 29 GMs chanting.)
Q: Could the West have broken more perfectly for Memphis?
You mean, the team that suddenly looks like the Pound-It-Low 2011 Grizzlies again, has an emerging star in Mike Conley, has Z-Bo looking like Z-Bo again, has the league's best center (and, incredibly, the league's best Gasol) and even has a junior version of the Ewing Theory helping it (thanks to the Rudy Gay trade, then all the experts who mistakenly thought that Rudy Gay was an indispensable star without bothering to look up how badly he's been shooting the past two years)? That Grizzlies team? You're damned right this broke perfectly for them!
Let's see …
Round 1: The Clips fall apart in sections thanks to Memphis pounding the ball inside, Blake Griffin's ankle sprain and Vinny Del Negro doing Vinny Del Negro things. Now they're controlling their own destiny at home tonight.
Round 2: They're either getting the Rockets (an ideal matchup for them)2 or a reeeeeeeeeeeeeeeeeling Oklahoma City team (we needed 15 extra e's in there to bang the point home).
Round 3: Probably San Antonio unless Steph Curry pulls a Jimmy Chitwood in Round 2. Just for the hell of it, let's assume we're getting Spurs-Grizzlies (our most likely scenario). Well … I mean … um …
(So yes, the 2013 playoffs have broken perfectly for the Memphis Grizzlies. I'm starting to get worried that John Hollinger will get too much credit here, followed by Robert Sarver hiring Zach Lowe as his new GM partly because of Hollinger's success and partly to spite me for all the Sarver jokes over the years.)
Q: What would be the eeriest subplot of a Grizzlies-Heat Finals?
Let's go back to May 2003. No, not the night I got married — the night Memphis made the top three of the 2003 NBA draft lottery and ESPN went to commercial. If the Grizzlies won the lottery, they got to keep their pick. If they landed no. 2 or no. 3, the pick went to Detroit because of the god-awful Otis Thorpe trade from six years earlier. So they open the no. 3 envelope … Denver. At this point Jerry West, then Memphis's president of basketball operations, knows he has a 1-in-2 chance for LeBron. Go to the 40-second mark of this clip.
That's right, it's the Jerry West Someone-Just-Hit-Me-With-A-2-By-4 Face.
Anyway, that's how close the Grizzlies came to getting LeBron James. (And losing him in the summer of 2010, but still.)
Q: Should every Russell Westbrook fan have felt vindicated by these last three OKC games?
Goes without saying. I pleaded Westbrook's case after his electric performance in Game 4 of the 2012 Finals, when I introduced my 10 Percent Theory, described like this: "Even the best NBA players have holes; in a best-case scenario, they're tapping into about 90 percent of their total potential, with the holes representing the other 10 percent. We can either dwell on the 90 percent or the 10 percent … and some holes are less glaring than others." With Westbrook, everyone kept dwelling on that 10 percent. He played recklessly. He took too many shots, and too many bad ones. His body language wasn't always great. He wasn't really a point guard. Meanwhile, Westbrook was one of the toughest players in basketball, a spectacular athlete, someone who played with a controlled fury that consistently elevated his team. I thought they fed off his energy and ferocity; along with Durant's offensive brilliance, that's what made those Oklahoma City teams special.
Now that he's gone, the Thunder don't have the same intensity. They don't get nearly as many easy baskets, especially in transition. It's much easier to double-team Durant and deny him the ball — if anything, Durant's 10 percent (his inability to post up and his struggles just to get the ball sometimes) has been much more noticeable since Westbrook disappeared. And over everything else, they miss Westbrook's swagger. Westbrook approached every game the same way: We're gonna kick your ass. They don't have that guy anymore. Down the stretch of Game 5 against Houston, the Thunder simply melted — they had to resort to that Hack-A-Sik crap, they were playing "hot potato" offensively, and Durant's body language was the worst it's been since P.J. Carlesimo was stupidly playing him as a shooting guard five years ago. This round made everyone stop looking at Russell Westbrook's 10 percent and start seeing his 90 percent. Small consolation for Thunder fans, but still. He's really, really good.
Q: Did LeBron James feel a little vindicated by these last three OKC games?
He had to, right? During those seven Cleveland seasons, LeBron never had a Westbrook; heck, he never had a Harden! Turns out it's extremely difficult to carry an average group of guys in the playoffs, especially when everything slows down and everyone starts staring at you like they're thinking, Hey, you got this, right?
We'll never totally know what happened to LeBron in the 2010 playoffs and 2011 Finals, but if you believed that LeBron simply caved from too many minutes, too much pressure, too many responsibilities and not enough help, you'd certainly feel better about that theory after watching Durant's body language change these past three games. When you have to do EVERYTHING for an NBA playoff team, it's a burden unlike anything else in sports — like playing quarterback and middle linebacker in the same game. Maybe it briefly broke LeBron. Maybe it was that simple.
Whatever the case, when I heard about Westbrook's injury, after quickly going through the seven stages of "Dammit, I hate when a good player gets hurt!" grief, it was hard not to think, On the other hand, now we get to see what happens when Kevin Durant turns into Begrudgingly Selfish Kevin Durant! As a basketball fan, I was just plain intrigued. Here's someone who truly cares about playing team basketball, treasures his efficiency and genuinely takes pride in his shot selection (as we found out in the enjoyable "apples" analogy in Lee Jenkins's illuminating feature about him). Well, he couldn't play like that anymore. He didn't have a choice. They can't win unless he taps into his Inner Melo and starts jacking up 25 to 30 shots a game. I thought this would be incredibly fun to watch. And as it turned out, it was … for about one game.
Q: Why have an inordinate number of good players gotten hurt this season?
People keep throwing out goofy theories for this, with "residual damage from last season's lockout-shortened season" leading the way. My own goofy theory: Think about how much the league has evolved over the past 15 years. Very few teams run their offense through the low post now; it's mostly slash-and-kick, one-on-one or pick-and-roll, with the play running through one or two players and their teammates spreading the floor. Defensively, you're constantly fighting through picks, switching on high screens or chasing out on open shooters — that's just the way everyone plays defense now. You have to go all-out all the time.
Now here's where you say, "Wasn't it always like that?" Not really. Check out the league averages …
1988: 7,193 FGA, 48.0 FG%, 2388 FTA, 410 3FGA, 31.6 3FG%, 108.2 PPG
1993: 7,048 FGA, 47.3 FG%, 2273 FTA, 734 3FGA, 33.6 3FG%, 105.3 PPG
1998: 6,536 FGA, 45.0 FG%, 2155 FTA, 1,042 3FGA, 34.6 3FG%, 95.6 PPG
2003: 6,624 FGA, 44.2 FG%, 2004 FTA, 1,204 3FGA, 34.9 3FG%, 95.1 PPG
2008: 6,683 FGA, 45.7 FG%, 2045 FTA, 1,485 3FGA, 36.2 3FG%, 99.9 PPG
2013: 6,720 FGA, 45.3 FG%, 1818 FTA, 1,636 3FGA, 35.9 3FG%, 98.1 PPG
Over the course of 25 years, team scoring dropped by 10 points per game; field goal attempts dropped by about six per game (and free throw attempts dropped by about seven); and today's teams jack up FOUR TIMES as many 3s. But if you look at the way it evolved over those five-year stretches, it's clear that it became harder to score as defenses kept improving (and low-post players disappeared), leading teams to jack more 3s to stretch out those defenses. At the same time, teams became much smarter about where to go and what to do — they understood the value of corner 3s, beating high screens into the ground, the value of role players who can shoot and spread the floor, and everything else that works so well now. And coaches valued defense more than ever, especially protecting the rim, defending high screens and jumping out on shooters (three tasks that you can't do half-assed). Really, basketball has turned into advanced chess, with teams adjusting off adjustments and even going so far as to run plays that trick defenses into thinking Outcome A will happen when they're really going for Outcome B.
Here's the point: There's no down time in basketball anymore. Every possession means something, every open shooter has to be challenged, every pick has to be jumped, and you're just going all-out all the time or else you're gonna get swamped. They didn't play this consistently hard before. Nobody takes possessions off anymore. You shouldn't just be able to rip off 90-game seasons or 100-game seasons like that, year after year, without more wear and tear and a greater chance of fluke injuries. So that's my theory.
Or, it's probably just a giant coincidence and a run of bad luck.
Q: So let's say you're right, and players are getting worn down because of the style of play these days … then what's the solution, smart-ass?
Part 1: Chop the season down to 75 games.
Part 2: Guarantee seven playoff seeds for each conference (not eight), then give those teams a week off and stage the Entertaining as Hell Tournament for the no. 8 seeds (single elimination, no. 8 team brackets in each conference).
Part 3: Cut the first round back down to best of five, with the no. 1 seeds getting Game 1, Game 2, Game 4 and Game 5 at home. Thank you and please drive through.
Q: In the words of the great philosopher Moses Malone, can the Heat go Fo' Fo' Fo' Fo'?
If Brooklyn beats Chicago in Game 7, it's definitely in play. And if the Celtics somehow knock out the Knicks, too, it's DEFINITELY in play. But I think the Bulls will beat Brooklyn in Game 7, which means Miami isn't going Fo' Fo' Fo' Fo' — that's not happening on Tom Thibodeau's watch.
(Tangent: In general, I'm tired of underestimating the Bulls — I did it all season, I did it on the night Miami was going for no. 28, I did it after watching Noah hobble around in Game 1 against the Nets. Every time I cross them off, I get burned. They're exceptionally well coached, they're as tough as anyone, they know exactly who they are — a crucial wrinkle, because you absolutely have to have an identity by May and June — they care about one another and they have immense pride. They carry themselves like former champs even though they haven't won a title yet. That's the highest praise you can give a team. And that's why I think they'll win Game 7 in Brooklyn.)
Even if Miami doesn't pull off Fo' Fo' Fo' Fo', I loved how they took care of business against Milwaukee, and I love that they're bored enough that Shane Battier had to do this:
Look at that thing! It's glorious! It's like Shane Battier's evil twin brother, Garth Battier, switched bodies with him, intent to ruin Miami's 2013 title chances, only nobody realizes that it's Garth yet. You're damned right this is a convoluted excuse to link to a 30-year-old Knight Rider clip! Long live Garth Knight!!!!!3
If Shane Battier launched a Kickstarter fund to keep that Fu Manchu for the rest of the playoffs, with the donations going to charity, I'd be in for 50 bucks. Anyway, I see the Heat going Fo' Fi' Fi'.
Q: If the Pacers-Hawks series fell in a forest, would anyone hear it?
Yes — everyone working for NBA TV. And assorted people from Indiana and Atlanta. If this series were happening in the WWE, Vince McMahon would have made it a "Loser Leaves Town" matchup, with the loser having to move to Seattle. (Thinking.) Wait, there's still time! Let's make that the stakes for Game 7 if it happens! LOSER LEAVES TOWN!
(Important note: I don't want anyone to move. I don't like when franchises move. But when you have two playoff teams in the bottom fifth of this list … that's not good. Especially when you have a top-10 market with real basketball history with a deep-pocketed ownership group that's ready to shell out 10 figures for a team and a state-of-the-art arena that it's paying for. You can't look at the NBA's 30-team league right now, from any direction, without wondering, "Really, Seattle can't crack this club right now?")
Q: Is Steph Curry the MVP of the playoffs so far?
Well, he averaged 24.3 points and a league-leading 9.3 assists in Round 1. He sank 23 of 53 3-pointers. He's third in playoff efficiency rating, trailing only LeBron (27.8) and Kevin Durant (an insane 33.4), per NBA.com. According to ESPN Research, the Warriors were plus-52 when he played and minus-27 when he didn't. He's the only NBA player to dish out seven assists and make four 3s in four straight playoff games; nobody had ever done it even three straight times. And …
Wait, why the hell am I answering this with stats? You know why Steph Curry was the MVP of Round 1? Because he's the first NBA player since I Can't Even Remember When who replicated the single best thing about March Madness: when some guard just catches fire, becomes a one-man offense, starts sinking 3s like they're layups, turns on the "HEAT CHECK!" sign and makes you stand up because you're so excited … even though you're in your own living room. Even better, it was happening in Oakland — our only NBA city that makes big games feel like college games, with everyone standing for four quarters like they're 18,000 Cameron Crazies or something.
This was (and is) the perfect marriage between a player and a crowd. The Warriors fans have been getting kicked in the teeth for nearly 40 years, in every way possible. (Only 14 months ago, I wrote a long column about it.) We already knew they needed this. But basketball fans needed it, too. Curry and Durant are the only two Heat Check guys who make you think, As long as they're within 30 feet of the hoop, this is going in. You never know when they're heating up, just that when it happens your roof could be collapsing and you wouldn't leave the room. There's nothing more fun than watching a great shooter get hot. And Stephen Curry is great.
He's already on the short list with Reggie Miller and Ray Allen — the two best long-range shooters we've ever seen — but unlike those guys, he doesn't need picks to get his shots off. He can just get them himself. Which puts him on a separate Heat Check list with Pete Maravich and Mahmoud Abdul-Rauf. Even better, he has a real sense of The Moment, especially at home, and that's something that doesn't show up with stats. His barrage of 3s that knocked Denver out of Game 4 was simply unforgettable — he brought out about 40 daggers and just started whipping them at Denver's bench like butcher's knives.
There's only one thing that's keeping him from being a superstar right now: He needs to take care of business in the last two minutes of close games. Too many turnovers, too many poor decisions. Golden State blew Game 1 and nearly blew Game 3 and Game 6 because they were so sloppy down the stretch. That's on Curry's watch, and Mark Jackson, too. The greats aren't sloppy in big moments. And by the way? You're not getting away with that crap against San Antonio. So step it up, Son of Dell.
Q: Just for fun, can you talk me into Golden State beating San Antonio without David Lee?
They'd need to steal one of the first two, then ride the Oakland crowd three times like they did in Round 1. (Conceivable.) They would need Curry to be the best player in the series. (Conceivable.) They'd need the improbable/incredible/perplexing Andrew Bogut Renaissance to continue.4 (Conceivable.) They'd need Harrison Barnes to keep thriving as a small-baller in the 4-spot. (Conceivable.) And they'd need the NBA to say, "Wow, how much fun would it be to have the Warriors in the conference finals," then assign Joey Crawford to at least three of these Spurs-Warriors games. (Conceivable.)
Here's the problem: Golden State has never beaten Duncan in San Antonio. Not for 16 solid years. In games he actually played, he's 28-0 at home against the Warriors and 19-6 in Oakland. You read that correctly: 47-6. I'm a big believer in the whole "Certain Guys Just Own Certain Teams" dynamic, and for whatever reason, Tim Duncan O-W-N-S the Warriors. Throw in Golden State's happy-to-be-there vibe in those postgame locker-room celebrations last night and I'm not feeling too confident about the Dubs in Round 2. Regardless, we'll always have Round 1.
Q: If Denver had kept roughing up Steph Curry and knocked him out for the playoffs, who would have won the ensuing holy war between the cities of Oakland and Denver?
I asked this question on Twitter and made Oakland -2500 favorites. Let's just say the people of Oakland thought the line was a little low. And bad words were used.
Q: Why don't Nuggets fans ever get credit for being tortured?
Great question! They've only played in one Finals — in 1976, in the ABA, falling to Doctor J and the Nets in six game. Their franchise's greatest moment was beating Seattle in Round 1 of the 1994 playoffs. (Not a joke.) In 46 seasons, they've played in just six conference finals and lost five of them. They've lost in the first round nine of the past 10 years. Their four greatest players in franchise history were Carmelo Anthony (quit on them to play in New York), David Thompson (derailed by cocaine), Dan Issel (who made only one All-Star Game after Denver moved to the NBA) and Alex English (whose career highlight was playing an exhibition game with the '86 Celtics for a scene in Amazing Grace and Chuck). They've never drafted higher than third or signed a marquee free agent. During their best possible chance to win an NBA title (the late '70s, when they had Thompson and Issel and nearly made the 1977 Finals), they seized the moment by picking Tom Lagarde ninth in '77 (the previous two picks: Bernard King and Jack Sikma), then eventually dealing the wildly underrated Bobby Jones for the wildly overrated George McGinnis.
I could go on and on. Just know that last night's comeback/collapse/refpocalypse (four blown calls in the final three-plus minutes, including two killers against Denver in the final 12 seconds) felt perfectly Denver-y. The poor Denver fans need a break. You know, other than the statewide legalization of marijuana.