If you missed Part 1 of my annual "Who Has the NBA's Highest Trade Value?" column/fiesta/extravaganza, CLICK HERE. Three notes before we belly flop our way into Part 2.
1. So long to Kobe Bryant (no. 9 last year), who cracked the top 10 of every Trade Value column since 2000 until we bumped him from this edition because (a) he's 34 years old, (b) he makes $30 million next year, (c) he might not play until February or March (if then), and (d) he just suffered the deadliest of injuries for older players. My "quick" thoughts about Kobe ended up surpassing 2,500 words and inadvertently hijacking Part 2. Saving them for another time.
2. Spurs fans are really, really, really, really upset with me. They can't believe I bumped Kawhi Leonard to honorable mention. They think I should quit writing this column. They think I might have brain damage. They think I should have sex with myself. And after reexamining it from every angle, they have a right to complain. Every reason that nudged 23-year-old Jimmy Butler into my top 50 could be used for the 21-year-old Leonard, San Antonio's resident DTA (defense, 3s, athleticism) guy. I bumped him to honorable mention because his 3-point shooting went south after the All-Star break (32 percent). I need my DTA guys to make wide-open 3s. But really, Jalen Rose is to blame — he brainwashed me over these past six months to believe any swingman could thrive within that Popovich-Duncan infrastructure. He's probably just jealous that he never played for the Spurs.
OK, so applying the rules of the Trade Value game: Let's say San Antonio called New Orleans and offered Leonard (21, under contract through 2016) straight up for Greivis Vasquez (26, under contract through 2014). The Pelicans would definitely call a meeting, deliberate about it for a few hours and probably say yes. (Did you enjoy how I casually snuck a Pelicans reference in there?) What would happen if the Cans offered Vasquez straight up for Leonard? I don't even think R.C. Buford organizes a meeting to discuss that one; he probably just chuckles and hangs up, then tells Popovich over their next steak dinner, "Guess who thought they could get Kawhi from us … ?" That means I screwed up. My bad, San Antonio. Let's hug it out during the Western Conference finals.
3. For the first time in Trade Value history, we're expanding to three parts. I'm not always a fan of expansion, but in this particular case, I just had too much to say. You're right, I always have too much to say. But this time, I REALLY had too much to say. Part 2 covers players 38 through 19. Without further ado …
GROUP J: "I'm Hanging Up and Calling You Back From a Pay Phone"
38. David Lee
You know his strengths (low-post game, rebounding, chemistry) and weaknesses (defense, exorbitant contract, defense a second time) at this point. You also know that he waited eight years to play in the postseason, only to get knocked out of Saturday's Game 1 in Denver with a season-ending hip injury. Life ain't fair. But here's a small consolation prize for Mr. Lee …
The Mokeski Trophy is coming home!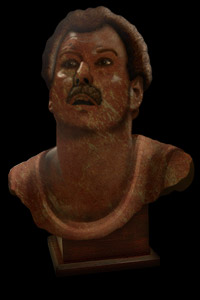 Back in 2010, I honored Lee with the first-ever Mokeski Trophy, given to the league's best American white guy in honor of the man, the myth, the legend … Paul Mokeski. In an astonishing turn of events, Steve Nash protested the Mokeski voting and demanded it be extended to all North Americans; we ended up having an appeals process, and Nash's appeal was denied. (You're right, that didn't happen — just wanted to make sure you were still paying attention.) Kevin Love stole the award in 2011 and 2012, played crunch time in London's gold-medal game and seemed like a lock for a decade of Mokeskis. But no! Love suffered one of those Eddie Wilson–esque Seasons In Hell, opening the door for Lee's emotional Mokeski comeback. Now they're tied at two each. Just be careful, fellas … Mitch McGary is looming.
37. Deron Williams
Whooooooooooooooooooooa!!!!!!!!!!!!!!!!!! Biggest upset in Trade Value history! Just seven weeks ago, D-Will placed no. 17 in my "Worst Contracts" column … and had I written it a month earlier, he would have cracked the top five. Now he's breaking into the TRADE VALUE top 50? What happened?
The short answer: He tapped into his inner franchisepointguardness again.
Nov.-Dec. 2012: 16.3 PPG, 7.5 APG, 40-30-81 splits, 4.5 FTA
Jan. 1 to All-Star Break: 17.4 PPG, 7.7 APG, 44-42-92 splits, 4.2 FTA
All-Star Break through Game 82: 22.9 PPG, 8.0 APG, 48-42-86 splits, 5.3 FTA
You have to feel for Mavericks fans, who went from "Seriously, we didn't get Deron Williams because Cubes had to film an episode of Shark Tank??????" to "Thank the holy lord we didn't get that washed-up stiff Deron Williams" to "Hey, remember that time we didn't get Deron Williams because Cubes had to film an episode of Shark Tank? I forgot how freaking bitter I am about that!!!!!" in the span of 10 months. Williams was playing so well that I started thinking the Nets might be a pseudo-sleeper in the East.1 How many teams have three legitimate scorers, including a big guy who commands double-teams and a franchise point guard?
But last night showed the not-so-subtle difference between Williams and Chris Paul at this point of their careers — both played Game 2s at home that could have effectively finished off their series, only Deron got swallowed up by Chicago's stifling defense (1-for-9) while Paul made what seemed like 73 straight shots down the stretch (including the game-winner, against the league's best perimeter defender, no less).2 Once upon a time, Chris vs. Deron was a real argument. That hasn't been true for three years. But if we're applying the Trade Value rules, I can't imagine Brooklyn considering a Deron trade unless it was for anyone 36 or below.
GROUP I: "Too Good of a Contract Does Too Much For Us"
36. Rajon Rondo
I spilled most of my Rondo thoughts in mid-February. By next February, his knee will be fine, giving Boston an elite point guard at a discount ($12 million next season, $13 million in 2014-15) who's playing with an "Eff Everybody Who Thought The Celtics Were Better Off Without Me" edge. His 2012 playoff averages, in case you forgot: 19 games, 42.6 minutes, 17.3 points, 11.9 assists, 6.7 rebounds, 2.4 steals, 47% FG, 22.0 PER.3 I'll take my chances here.
35. Tyson Chandler
34. Joakim Noah
Edge to Noah because he's three years younger than Chandler, which raises the question "How the hell is Joakim Noah only three years younger than Tyson Chandler????" (Oh, right — the whole high school–to-NBA thing, I forgot.) Noah makes $11.05 million this year and $39.45 million for the next three. Chandler makes $13.6 million this year and $28.7 million for the next two. They're both properly paid, but in this league, competent big men are always overpaid by 30 to 500 percent. So really, they're bargains … unless the rejuvenated Kenyon Martin steals Chandler's crunch-time minutes for the next three seasons (like he did in Game 1 because Chandler is banged up). Then we'll have to reevaluate.
We should mention that Noah bumped his 2012-13 playing time to a whopping 36.8 minutes per game — compared to 30.9 per game in the three years before that — without any real dropoff other than the usual Noah-esque injuries/hangups that included plantar fasciitis (ongoing), a sprained ankle and his ongoing battles with HAD (hyper-annoying disorder) and SLD (severe likability deficiency). I'm awarding him 2013's Laimbeer Trophy, handed out annually to the Celtics opponent I vehemently despise the most … only if we traded for him, I'd immediately love him. Last night's Game 2 performance in Brooklyn was Everything You Ever Wanted To Know About Joakim: Crippled by chronically sore feet, he gritted out a reasonable Noah impersonation and willed the Bulls to a season-saving victory. Actually, he's too low on this list. Hold this thought.
GROUP H: "I'm Hanging Up"
34. Larry Sanders
Hey now! It's been a breakout season for Larry Sanders 2.0. Let's see … Larry Sanders 1.0 (Garry Shandling) embraced him and gave glowing interviews about him. Grantland's Zach Lowe refuses to write his name unless "LARRY SANDERS!" is in all caps with an exclamation point. Ten different people (and counting) posted YouTube clips titled "LARRY SANDERS BLOCK PARTY," with an 11th guy settling simply on "LARRY SANDERS PARTY." His always-unpredictable box scores included such gems as 10-12-10, 18-16-5, 17-20-2, 8-16-6 and 19-14-4, with his block totals dropping as the season went along because everyone was afraid to challenge him. The Sloan Conference turned him into a defensive folk hero for basketball nerds, immortalizing him with video presentations and fancy PDF files. I repeat … HEY NOW!!!!!!!! As long as we can all agree that the Larry Sanders roast was the greatest moment that will ever involve someone named Larry Sanders, I'm fine with the other developments.
One Sanders-related tangent: This month's SI feature about Sanders dove into a juicy angle I'd summarize as, "Do you need to be a little crazy to be a specialty defender in the NBA?" (FYI, Sanders is a loose cannon, as you'll see in the YouTube classic "Larry Sanders Fights the Pacers.") You know who weighed in with the most enlightening take on that question? The spiritual thinker and world-renowned philosopher Metta World Peace. Said MWP: "It hurts to guard LeBron James and Kevin Durant. It takes a certain type of personality to accept that pain. It takes somebody with emotion and intensity that is sometimes going to spill over." You mean, in the stands? Sorry, that was too soon.
Here's what Sanders said about how he handles his inner crazy: "This is what my dad told me that helped a lot. 'You become who you think you are. If you think you're some hothead, then you'll react like some hothead. But you don't have to be the man you were yesterday. You can be a new man today.'" Hey now! Larry Sanders doesn't just lead the league in blocks — he says things that can immediately become fortune cookie messages. I'm thoroughly enjoying the Larry Sanders era. Let's hope and pray LeBron tries to dunk on him at least once before Miami finishes this sweep.
33. Nikola Vucevic
Remember when we thought Orlando GM Rob Hennigan was woefully overmatched during the Dwight Howard debacle? Fine, I thought it. But Hennigan improbably rebuilt Orlando on the fly, flipping Howard for Vucevic (the league's third-leading rebounder at age 22), Arron Afflalo (I'm still a fan even if he couldn't make 3s this season) and rookie Mo Harkless, then flipping an expiring contract (Redick) for no. 41 on this list (Harris). Even better, the tanking Magic covertly grabbed pole position in the Nerlens Noel On Crutches But Who Cares? Sweepstakes after the idiot Bobcats unbelievably won their last three games. Great job by Hennigan all the way around. In other news, Otis Smith just bought $65 of gas for $238.
32. Nikola Pekovic
We're on a run of Nikolas!4 Pekovic becomes a restricted free agent this summer, which means anyone looking for a highly skilled offensive center/enforcer/General Zod henchman can structure an offer specifically designed to screw over the pathetic Timberwolves. For instance, let's say Cleveland comes in and offers him $50 million for four years, thinking (rightfully so) that it's overpaying a little to run delightfully unstoppable high screens with Pek and Kyrie Irving for the next four years. Let's have Fake Hubie Brown break the rest of this down for us.
"If you're Minnesota, you have to match any Pekovic offer because — cover your ears, Jerry Reinsdorf — you cannot afford to lose an asset for nothing! Now, you already gave a max extension to Kevin Love, only you allowed Kevin to get out of that deal after three years, following the 2014-15 season. That was a big mistake. And you have Ricky Rubio eligible for a max contract this summer, or something close to it, and he is a magnificent basketball player as well. With those three guys, your team has tremendous upside potential. Unfortunately, you're a small-market team and you can't commit that much money to three players long term. You also have Love's potential departure hanging over your heads. So if you match Pekovic, you have to dangle Kevin Love around and get as much as you possibly can. But Love is a better player than Pekovic, which means you compounded a previously bad decision with another bad decision. And, guys, this is why you haven't won more than 35 games since Tiger Woods last won the Masters."
31. Joakim Noah
This looks better. Sorry about that.
30. Damian Lillard
29. Bradley Beal
Stay with me here …
Beal is three years younger than Lillard and plays a much weaker position. Who are your best 2-guards in three years? Let's see … James Harden, Dwyane Wade, Klay Thompson, maybe Earl Smith III if he's still acting sanely, maybe Jimmy Butler or Gordon Hayward if they break through, maybe Eric Gordon if he ever has a basketball exorcism, maybe Jabari Parker if he's as good as advertised, maybe Kobe Bryant if he snaps and goes 1998 Bonds on us. You like anyone else? Because I sure don't.
In general, the 2-guard position has turned into a closer-by-committee of specialty guys.5 And that's what makes Beal such a commodity: 19 years old, sweet stroke, underrated rebounder, excellent 3-point shooter (48 percent since New Year's Day), hard worker. What am I missing? Other than the Brow, he's my favorite guy from the 2012 draft; only the residual stink of the Washington Professional Basketball Team could derail him. Meanwhile, Lillard is three years older and plays the league's deepest position; he's a below-average defender (and that's kind); and he leads a team that just lost 34 of its last 47 games (Good Stats/Bad Team alert!!!!). The good stuff: He heated up after the All-Star break (20.4 PPG, 45-40-83 splits) despite being saddled with an abysmal supporting cast; he somehow led the league in minutes (?!?!?!?!?!?); and Portland was a near-impossible 10.2 points worse per 100 possessions with him sitting. If Mike D'Antoni coached Portland, he would have played Lillard 57 minutes a game until his ACL's turned into fusilli.
So Lillard wasn't a horrendous Rookie of the Year choice, even if I attended last week's Clips-Blazers game and was shocked by how easily Chris Paul abused him on both ends. There's some mild Damon Stoudamire potential here: In 1996, Stoudamire, 22 at the time, won ROY on the 21-win Raptors by going 19 and nine and making 40 percent of his 3s. He never got better. (Poor Damon — we picked on him in both parts of this column.)6 But I'd bet anything that Beal leapfrogs Lillard on next year's list. Especially because I'm picking next year's list.
28. Greg Monroe
If you redid the 2010 draft, the top 10 probably goes like this: Paul George (picked 10th originally), John Wall (first), Monroe (seventh), Favors (third), Cousins (fifth), Sanders (15th), Hayward (ninth), Vasquez (28th), Bradley (19th) and Bledsoe (18th). Here's the point: You never, EVER really know with the NBA draft. Anyway, I like Monroe, even if I've never had one Monroe-related conversation, e-mail exchange or even a text message with anyone I know. He's forgettably excellent! He's Greg Monroe.
Important note: If you gave 100 Detroit fans a choice between building around Monroe or Andre Drummond, all 100 would choose Drummond. And I totally get it: Fans always gravitate toward unlimited potential over known commodities. Let's look at per-36-minute numbers of two frighteningly raw/athletic/explosive young big guys …
Shawn Kemp, Year 1 (age 20): 16.9 PPG, 11.1 RPG, 2.3 BPG, 48% FG, 74% FT
Drummond, Year 1 (age 19): 13.8 PPG, 13.2 RPG, 2.8 BPG, 61% FG, 37% FT
That's a good sign for Drummond, because …
Kemp, Year 2: 30.1 MPG, 17.9 PPG, 8.4 RPG, 1.5 BPG, 51% FG, 66% FT
The biggest difference between them other than Kemp having eight times as many kids? Kemp always made free throws (career: 74 percent), while Drummond has been an ongoing calamity on that front. If you're a big guy who can't make free throws, you better be named Shaq or Wilt. That's my biggest concern with the Drummond era; we've seen dreadful free throw shooting derail too many talented guys. Monroe is just a safer bet. Stay tuned.
27. Ty Lawson
Earlier in the season, I remember hearing Jeff Van Gundy say the Nuggets were only going as far as Ty Lawson takes them. And I remember thinking, What a terrible sign for their 2013 playoff hopes! They're only going as far as Ty Lawson takes them? Good luck with that!
What happened? Varoom! The Nuggets won 23 of 27 over an eight-week stretch from January 20 through March 19, as Lawson averaged 20.6 points and 7.2 assists and submitted 50-40-79 splits. He's one of the three fastest players in basketball, depending on how you feel about Russell Westbrook and LeBron James. (By the way, how much fun would a "94-Foot Sprint Sponsored by Sprint!" contest be at All-Star Weekend next season?) He always manages to bring games to his preferred pace, which is usually 7 miles per hour faster than any opponent wants to go. That's what makes him such a gem.7
Hold on, I'm about to nerd it up in a frightening way. In fact, it's so frightening that we're moving it to a separate 636-word blog post that I'm tentatively calling You Realize How Badly the T-Wolves Screwed Up the 2009 Draft, Right?" It's a jaw-dropping sequence of events with an inevitable four-letter conclusion followed by a slew of explanation points. Here, I'll spoil the ending for you.
GROUP G: "Come on, You Know We're Building Around This Guy!"
26. LaMarcus Aldridge
I was more than ready to write a biting "I couldn't be more disappointed in LaMarcus; he's not a franchise guy" paragraph that would have fetched me death threats on Blazer's Edge … right until I caught the Blazers in person last week. Good lord. Putting up 21-8s every night with that crew was actually an achievement; that's why they were 5.7 points worse per 100 possessions with Aldridge on the bench. For the record, I don't LOVE those on/off points-per-100-possession stats, but I always find them interesting. For instance, The Walking Dead is much more entertaining when Daryl is involved, so hypothetically, his plus/minus numbers would be waaaaaaaaay up there. But is that because he's a compelling character, or because so many of the actors/characters on that show absolutely suck? I'd argue a little of both.
You could say Aldridge is the Daryl of the 2013 Trail Blazers. Like Daryl, he can't be the lead of a quality show (or in Aldridge's case, a franchise player) — ideally, he'd be the second-best player on a playoff team, a little like Brook Lopez in Brooklyn right now. But you can't discount how much bad career luck Aldridge had (the Greg Oden–Brandon Roy double whammy), or how poorly they put together this year's Blazers roster. There were quality role players available last summer like Reggie Evans, Randy Foye, Carlos Delfino, Matt Barnes, Nate Robinson … heck, even Kenyon Martin and Chris Andersen would have helped them. They proactively wanted to stink. Paul Allen isn't any more competent than Robert Sarver; he just has more money and a better Wikipedia page.
25. John Wall
(Thinking.)
Let's not jinx it.8
24. Brook Lopez
23. Al Horford
Hold on to your hats, it's time for our first "Who says no?" battle of the column!
In this corner … Brook Lopez! He's a guaranteed 19-and-seven every night, someone who's turning into this generation's Rik Smits as an inventive, overpowering low-post player who pretty much has to be double-teamed. Defensively? Pretty plodding. He's also more expensive than Horford. But his low-post game makes up for it. And Hollinger's PER engine loves him: He's ranked fifth this season. Not a misprint. I didn't think he deserved a max extension last summer, but he clearly did — he's the league's best under-30 offensive center.
In this corner … Al Horford! He's a guaranteed 17-and-10 every night; you can post him up; he can defend just about anyone; he always plays hard; he's a good teammate and a good guy; and he might be the first tall player in basketball history who nobody called "Big Al."
So who says no? I say Atlanta, and only for this reason: I'd rather pay Horford $48 million through 2016 than Lopez $60.9 million. I'm glad I'm here.
Speaking of Lopez, let's give a special shoutout to the lowly Bobcats, who had the ninth pick of the 2008 draft and took D.J. Augustin over a flabbergasted Lopez in what has to rank among the worst in-the-moment NBA decisions of this century. At the time, I wrote "Hey, any time you have a chance to grab a career backup with the ninth pick, you have to do it." Now I'm wondering if I overrated D.J. Augustin.9 Eleven picks later, they took the one and only Alexis Ajinca at no. 20 — an athletic "project" who played 71 career NBA games, if you're wondering — and the next six picks were Ryan Anderson, Courtney Lee, Kosta Koufos, Serge Ibaka, Nic Batum and George Hill. So they could have EASILY ended up with two top-25 Trade Value guys in Lopez and Ibaka (the athletic "project" they should have taken); instead, they ended up with a career backup point guard and a total bust who was memorable only because his name made him sound like an SI swimsuit model. Just move this abomination of a franchise to Seattle already.
22. Ricky Rubio
It's like 1997 Jason Kidd had a baby with 2009 Rajon Rondo. You're right, that was disgusting. But he's a spectacular playmaker, an electric passer, a phenomenally unselfish teammate and an occasionally destructive defensive player. He sees everything about a split-second before everyone else does. He's wonderful to watch. There's nobody like him. Right now, he can't shoot even a lick. That's the only problem, and it's not a small one. Check out this Rubio shot chart that our friend Kirk Goldsberry made us.
So this isn't just about struggling to become a respectable outside shooter, which was Kidd's biggest issue once upon a time. If Rubio isn't finishing around the rim, that's a much bigger problem if the reason isn't "Don't be a dick, you know it takes two years to recover from a torn ACL!" Then again, how many guards could affect games as dramatically as Rubio does without scoring a single point? It's not a long list. I'm still drinking the Kool-Aid here.
Group F: "Don't Tell Anyone, and I'll Deny It to the Death, But I'm Listening."
21. Tony Parker
Brilliant offensive player, perennial borderline MVP candidate, phenomenal contract bargain (making just $37.5 million total for this season and the next two), future Hall of Famer, crucial piece for a possible finalist … but do you realize he could break a few records before everything's said and done? Amazingly, astoundingly, Tony Parker doesn't turn 31 until next month. He's already played 12 seasons and 872 regular-season games, as well as 153 playoff games and counting. He just submitted his best all-around season — 20.3 points, 7.6 assists, 52 percent shooting, 23.0 PER and .206 win share/per 48 (highest of his career) — and has shown ZERO signs of slipping.
So where does this go? Let's say he plays five more years at this level, or something close: something like 350 regular-season games and 50 playoff games, his usual 18-20 a game with 50 percent shooting, a couple more playoff runs, and all the other Parkerish stuff he does (while avoiding any major injuries). By the end of the 2016-17 season, Parker might have 16 seasons banked, as well as three rings (at least), a Finals MVP (in 2007), 1,200-plus regular-season games (only 33 players have done it), 200-plus playoff games (only six players have done it),10 20,000-plus points (only 42 players have done it) and 7,500-plus assists (only 10 players have done it). By the way …
• Oscar Robertson and Gary Payton are the only members of the 20K/7K Club for career points and assists. That's it. Just Oscar and GP.
• Even after that 16th year, you know Parker will reinvent himself as one of those cagey, Kidd-like role players on a playoff team. So this could keep going and going and going. We'll certainly remember him as the best European guard ever; it's already just about locked up.
• Fast-forward to the 9:02 mark of this clip, and as you're watching it, think of me screaming, "NOOOOOOOOOOOO! NOOOOOOOOOOOOOOOOOOOOOOOOOOOOOOOO!"
The contracts for everyone ranked no. 39 through no. 19: Lee (four years, $57.1M), Williams (five years, $98.8M); Rondo (three years, $36M); Chandler (three years, $42.3M); Noah (four years, $50.5M); Sanders (three years, $9.3M including qualifying offer); Vucevic (four years, $10.6M including team option, qualifying offer); Pekovic (one year, $4.6M); Lillard (five years, $19.5M including two team options and qualifying offer); Beal (five years, $26.1M including two team options and qualifying offer); Monroe (three years, $12.8M including qualifying offer); Lawson (five years, $50.5M); Aldridge (three years, $42.3M); Wall (three years, $23.1M including qualifying offer); Horford (four years, $48M); Lopez (four years, $60.9M); Rubio (four years, $19.5M including team option and qualifying offer); Parker (three years, $37.5M); Love (four years, $60.8M with a player option in Year 4); Bosh (four years, $79.3M including two player options).
[/footnote]
This is interesting …
2010 (age 25): 24.0 PPG, 10.8 RPG, 52% FG, 16.5 FGA, 8.4 FTA, 25.0 PER, 28.7 Usage, 36.1 MPG.
2013 (age 28): 16.6 PPG, 6.8 RPG, 54% FG, 12.3 FGA, 4.1 FTA, 20.0 PER, 22.7 Usage, 33.3 MPG
Everything's explainable. After all, Miami uses Bosh differently than Toronto did. It's playing glorified small ball, spreading everyone around the perimeter, and keeping the paint open for LeBron and the Heat's slash-and-kick stuff. It's working. They won 66 games (only the 13th team to do that), including 27 in a row (second-best streak ever), and they're 15 victories away from completing one of the most dominant basketball seasons we've ever seen.11 I guarantee Bosh enjoys playing for Miami more than he enjoyed being The Man for the 2010 Raptors.
Still, it's hard to look at those numbers without wondering, "Is Chris Bosh severely overqualified for the role that Miami gave him?"
The answer: NO! He's actually perfect. Basketball teams are like rock bands — ideally, you want an alpha dog, a phenomenal second banana, then an unselfish third star who's sacrificing something for the greater good. The most successful basketball teams usually have some variation of that structure, whether it's Bird, McHale and DJ; Magic, Kareem and Worthy; Jordan, Pippen and Grant/Rodman; Shaq, Kobe and Horry; Moses, Toney and Doc; Isiah, Dumars and Rodman; Chitwood, Flatch and Merle; you can just keep going and going.
In music, anytime a band can't resolve an alpha dog battle, the band breaks up no matter how well it might be doing. (Lennon and McCartney are the most famous example, with the Gallagher brothers being the most underrated. And if you think Russell Hammond and Jeff Bebe didn't break up in 1978 or 1979, you're crazy.) It's also impossible to keep that alpha dog/talented second banana/glue guy structure going indefinitely, if only because of egos, money, popularity, petty feuds and everything else. That's what makes it so inconceivable that the Rolling Stones still perform even though Jagger and Richards have offended each other in every conceivable way. And that's what makes U2 such a historical anomaly: They've been playing together for 37 years without ever breaking up, save for one late-'80s hiccup when they nearly imploded after an unexpected round of backlash to Rattle and Hum. Or as it's known in my house, The Hilariously Pretentious Rattle and Hum.
What's the best parallel between a basketball team and a rock band? The Eagles. I realized this while watching Showtime's History of the Eagles, Part One documentary,12 an insightful examination of an iconic band that, frankly, I'd never really thought about before. When I was a teenager in the mid-'80s, the classic-rock radio format gave broken-up bands like the Eagles a second life. You couldn't attend a high school party without hearing their greatest-hits album. And really, they were structured like this Miami team. Glenn Frey/Dwyane Wade considered himself a co–alpha dog; Don Henley/LeBron James diplomatically shared the stage/ball with him; and guitarist Bernie Leadon and bassist Randy Meisner semi-begrudgingly settled into their "glue guy" roles. Eventually, everyone came to the same conclusion.
This is stupid. We have a transcendent talent here in Henley/LeBron. This is his band/team. Let's ride this guy.
So that's what they did. Only it couldn't have worked without Frey/Wade accepting the reality of the situation. Which he did. For a while, anyway. As for the "glue guys," Leadon and Meisner were both gone by 1977, unable to accept being shoved into the background. Guess what? The band was never more popular than it was in 1977. The lesson, as always: You can always get new glue guys. The Eagles lasted until 1980 before self-combusting for all the typical reasons that bands break up (jealousy, drugs, creative burnout), then reunited 14 years later for all the usual reasons that bands reunite (money, money and money). In basketball, you can't reunite 14 years later and start selling out arenas again with a shittier version of yourselves. If you blow it, you can't get it back. Just ask Shaq and Kobe.
Which brings us back to Bosh, a franchise player on half the teams in the league, only someone who's been relegated to that dreaded "Hey, dude, just play bass, sing background vocals and we'll give you one song on every album" role in Miami. He's getting handsomely paid — $17.5 million this season, $19.1 million next year, then player options for $20.6 million and $22.1 million after that — and as long as he's happy being the third option on the decade's most dominant team, they can surely accommodate those numbers. We love to think players value winning over everything else, if only because that's how we think WE would be. Here's the reality: You never know. Bosh's motivations might change after he's won two titles and made upwards of $86 million (and counting) playing basketball. Maybe he'll want to be The Guy. Or maybe he loves his role and being a part of history. We don't know.
But here's what we do know …
If you believe Miami could replace Bosh by dealing him in a package for two or three cheaper players (and cobbling his numbers together), you're saying that he's semi-expendable. And I beg to differ.13 With the way Miami plays basketball right now, you'd want an athletic "small-ball 5" as your third wheel, preferably an intelligent, unselfish teammate who (a) doesn't need a ton of shots to thrive, and (b) doubles as an above-average shooter. Well, check out Bosh's per-game averages on shots from 16 to 23 feet: 5.0 attempts (eighth highest in the NBA), 2.6 makes (second highest), 52 percent (best of anyone who took more than 2.2 per game). Only Kevin Garnett can match the specific things that Bosh does for Miami … and KG might retire in two months.
Bringing everything full circle: In a fantasy league or a video game, you'd trade Bosh for Love every time. You wouldn't even blink. But for what Miami is trying to do, I think I'd want Bosh. He's an overqualified bass player who doesn't mind going out there and killing it night after night after night for a transcendent band. He's making big bucks, and he gets to tell his grandkids that he played with LeBron James on a team that won 27 straight. Maybe his numbers went down, but I'd say everything worked out for Chris Bosh.
COMING LATER IN THE PLAYOFFS: PART 3