You have to distinguish between different types of fear. Panic is not the same thing as dread. Horror is not the same thing as terror. Sigmund Freud, who died in London in a house with a lawn-tennis court, saw a distinction between fear, a localized reaction to a specific threat, and anxiety, the persistent anticipation of a threat that may be unknown. A tennis player who is, say, snatched off the court and carried into the air by a giant black moth experiences a fundamentally different emotion from a tennis player who only looks at the bank of clouds over the stadium and senses dark things fluttering. But states of fear can of course reinforce one another. When the unknown is consistently horrifying, anxiety is the only rational response.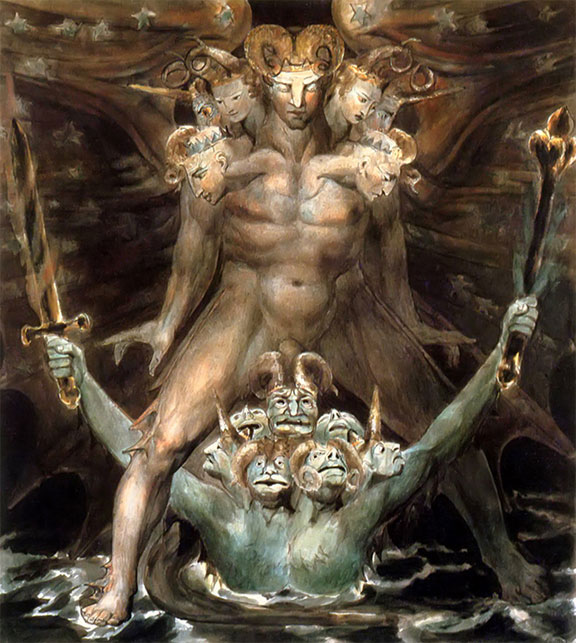 Consider the following highlights from Wimbledon 2013:
1. First Round: Steve Darcis d. Rafa Nadal 7-6 (4), 7-6 (8), 6-4
Darcis is the 135th-ranked player in the world. Nadal won the French Open two weeks ago. Darcis is a career .500 player on grass. Nadal has won two Wimbledons. Before the tournament started, the tennis world was giddy over the prospect of what then seemed like an inevitable quarterfinal match between Nadal and Roger Federer. But the universe is not predictable. Your efforts to control the future are doomed to fail. You will put your chips on one of the greatest tennis players of your lifetime only to watch him fall in straight sets to the power of uncertainty, in this case represented by its associate, a 29-year-old Belgian named Steve.
2. Second Round: Michelle Larcher de Brito d. Maria Sharapova 6-3, 6-4
Maria Sharapova hadn't been beaten by anyone but Serena Williams since the Australian Open.1 Here she lost to a 20-year-old Portuguese qualifier who stands 5-foot-5 and is ranked no. 131. All your knowledge is provisional. There are sea monsters at the edges of the map. The match echoed — literally — with the sounds of screams.
---
1.
She withdrew before playing Sara Errani in the quarterfinals in Rome this May.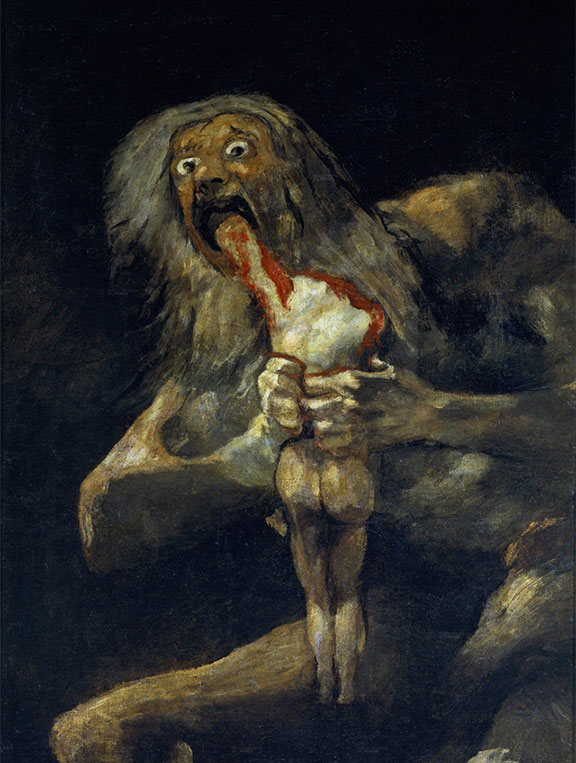 3. Second Round: Sergiy Stakhovsky d. Roger Federer 6-7 (5), 7-6 (5), 7-5, 7-6 (5)
Federer had reached the quarterfinal of every Grand Slam tournament since the 2004 French Open. His career record on grass is 122-18. Stakhovsky is a ghost, a 116th-ranked cipher with an antique serve-and-volley game that makes no sense in 2013, yet somehow prevailed against a 17-time major champion on Centre Court. Carl Jung, reflecting on the fear of death, might have once mentioned something about "the slow, irresistible approach of the wall of darkness which will eventually engulf everything you love, possess, wish, strive, and hope for."
4. Second Round: Petra Cetkovska d. Caroline Wozniacki 6-2, 6-2
6-2, 6-2! That's a Serena-with-someplace-to-be score. That's a step-aside pounding. It was inflicted upon a top-10 player who's (a) 22 years old, and (b) not that far removed from spending 67 weeks at no. 1. It was inflicted by a player, Cetkovska, who had played all of five matches before Wimbledon this year after missing four months with a stress fracture in her left foot. Nothing will ever make sense again and the world is mad, basically.
5. Minutes Before the Start of the Second Round: Victoria Azarenka Withdraws
After this happened in Round 1. She was the no. 2 seed, incidentally.
6. Second Round: John Isner Retires vs. Adrian Mannarino
Two games into the match, after wrenching his knee on a very normal-looking serve. It was like one of those moments in a Western when a cowboy walks into a bar looking maybe a little ashen but basically OK, then orders a whiskey, then tosses down the whiskey, then crumples to the ground as everyone realizes he'd been shot in the back before he even came in.
7. Second Round: Jo-Wilfried Tsonga Retires vs. Ernests Gulbis
He was losing 6-3, 3-6, 3-6. He was the no. 6 seed. He also hurt his knee. "Grand Slam is Grand Slam," Gulbis said after the match. "If you can't make it, you can't make it. Sorry, stay at home and do something else. Grand Slam should be five sets, blood, fight five sets all the way until the end, until somebody is dead." Gulbis is from one of the richest families in Eastern Europe, so clearly he comes by the gladiator-of-Thunderdome routine honestly, but the point is that THIS IS TENNIS DICTION RIGHT NOW.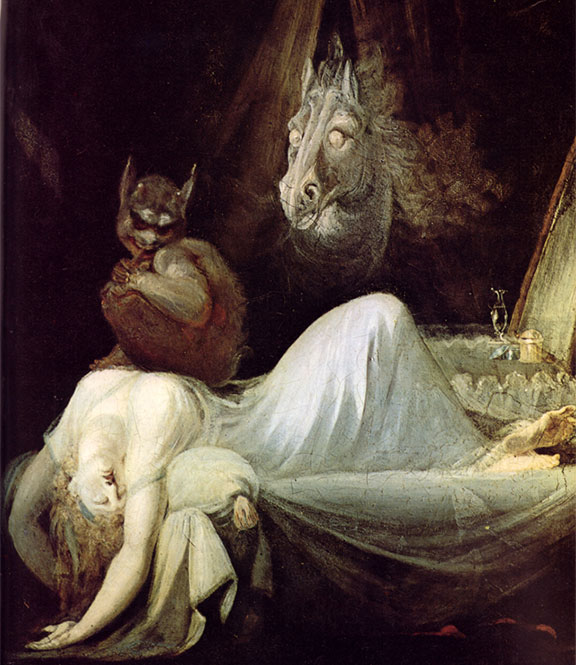 8. Fourth Round: Sabine Lisicki d. Serena Williams 6-2, 1-6, 6-4, ARE YOU SEEING THIS SERENA WILLIAMS LOSES
It wasn't supposed to happen this way. It wasn't supposed to happen at all. A tentative, stumbling, continually wrong-footed Serena Williams was not supposed to get second serve–aced out of the octofinals by the 23rd seed. But Lisicki — palely glowing, almost eerily luminous, like something radioactive or possibly ectoplasmic — played with an unnatural assurance and seemed to drain Serena's energy. Serena moved as if trapped in one of those dreams where your limbs weigh a billion pounds and won't obey you. She lost in the Round of 16, marking the fourth time Lisicki has mysteriously beaten a reigning French Open champion en route to the Wimbledon quarterfinals. Panic if you're paying attention.
How cruel have the lawns of England been for this year's top players? Four of the 10 highest seeds on the men's side, and five of the 10 highest seeds on the women's side, were out by the third day of the tournament. During one nine-hour span Wednesday, seven former world no. 1 players went home — a group that didn't even include Nadal, who was already gone.2 All told, at the start of the Round of 16 today, there were 13 unseeded players in the 32 remaining slots in the men's and women's draws, versus only nine top-10 seeds.3
---
2.
The list: Azarenka, Sharapova, Federer, Wozniacki, Ana Ivanovic (lost to unseeded Canadian Eugenie Bouchard in straight sets), Jelena Jankovic (lost to unseeded Serbian Vesna Dolonc in straight sets), and Lleyton Hewitt (is old).
3.
To put that in perspective, last year's fourth round included eight unseeded players and 13 top 10s; 2011's included nine unseeded players and 13 top 10s.
To put all this more accurately: Wimbledon in 2013 has become a nexus of terrors. It's horrific, it's surreal. On the outside, everything is its normal, cheerful self, all Pimm's cups and duchess hats and Pippa Middleton and novelty umbrellas. Enter the stadiums, though, and all this festive sparkle winds up lining a scene in which a gray beast, half ape and half horse, lands on Roger Federer's shoulder and begins eating his skull. It's Wimbledon, but if you refocus your eyes a little, notice the absences (even the unseeded players who beat Federer and Nadal were supplanted by still other unseeded players in the next round), it becomes something else, and it's unheimlich as all get-out.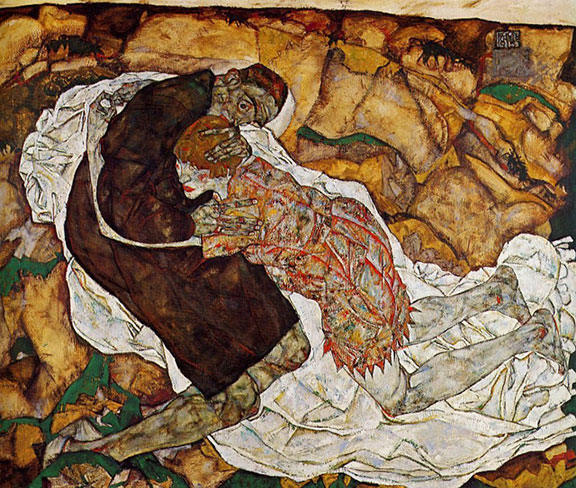 As a survival mechanism, fear is a complex adaptation to the reality of danger, the limits of knowledge, and the impossibility of controlling your environment. In the modern world, even living in a city can mean subjecting yourself to a constant low-level dread, all startling noises and ominous shapes that fool your dinosaur brain into thinking you're in mortal danger. You can high-pass-filter that signal out of your consciousness, but it's never far away; spend one night alone in a weird hotel and you won't not believe in ghosts. One of the things I love about sports is that they let you spend time communing with trepidation and panic without making you face any consequences.4 Only this year, I don't know. I keep picturing David Ferrer walking home after a win; somehow he's been separated from his entourage, and it's dark in South London, and the streets are empty, and a shadow — not his — slides across the opposite wall as he enters the alley he's mistakenly decided is a shortcut, and …
---
4.
A failed fourth-down conversion is not a consequence.
The question is, how do you cope with it? Once you've seen the mummy kiss Rafa Nadal, how do you make sense of the rest of the tournament — what do you hope for, apart from your own survival? It's always alarming when an old order crumbles; the question you have to answer for yourself is whether you think that order is worth saving. In other words, as with any eruption-of-hellmouth scenario, you have two possible ways out of this:
Coping Mechanism No. 1: Hide and Wait for Stability to Reassert Itself
Stability is a lost hope on the women's side. Chaos rules the neighborhood; don't even look through binoculars. But on the men's side, Novak Djokovic and Andy Murray are still alive. Murray has at most two seeded players — Mikhail Youzhny (no. 20) and Jerzy Janowicz (no. 24) — between himself and the final. Djokovic has played with a supreme contempt for the nightmare that's making the rest of the All England Club toss in its £895 cobranded Ralph Lauren sheets. (He committed all of three unforced errors in his third-round win over Jeremy Chardy.) There's a really, really good chance that Djokovic and Murray will meet in the men's final. If that happens, at least the Gentlemen's Singles section of the tournament will be remembered as a pretty standard chunk of Wimbledon, albeit one that happened to have a bizarre, trivia-questiony first week. If this is your preferred outcome, just watch men's tennis and camp out in the basement for a few days. Reason isn't disintegrating! Everything will be just fine.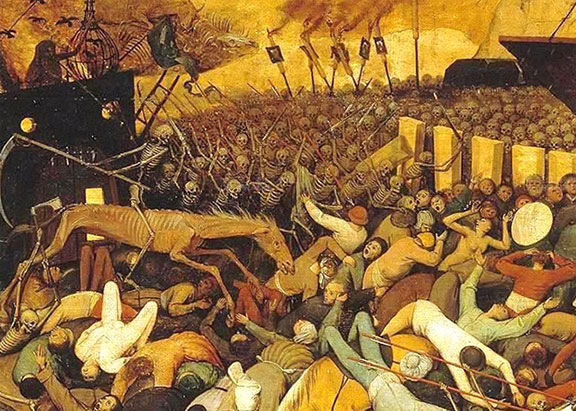 Coping Mechanism No. 2: Welcome Our New Insect Overlords
But what if this keeps up? What if Murray twists his back? What if Djokovic somehow loses to a trash-talking Bernard Tomic? What if one of them is kidnapped by a species of sightless mole-people?5 If you find this thought scary-exciting, and not just scary, then you need to lean into the fear. Take to the streets. Embrace the headless mess of the women's draw. Learn about the unseeded players. Buy a Kenny de Schepper poster. Hope for the impossible. Radical destruction can also mean radical liberation. The future, in its very savagery, is thrilling. "Łukasz Kubot, Wimbledon champion": Say it out loud, if you can figure out how. Federer is gone! Serena is dethroned! Nothing is holding you back! Tear down the pillars! Tonight, we dine in hell!6
---
5.
Until this morning, I'd have said that was the only objectively plausible way for Serena not to make the semifinal.
6.
Actually, in the event of a real Twilight of the Gods revolution, I wouldn't mind dining in the Officials' Buttery, but I don't want to get above myself.
I have no idea what's going to happen or even which approach I'm going to follow. For now, I'm still trying to learn the rules of this strange new reality. If Ivan Lendl unfurls giant bat wings, maybe that's … maybe that's normal now?7 If Federer is reduced to wandering the streets of South London, a solitary figure occasionally glimpsed through a veil of rain … maybe that's OK? For now, everything is suspended in midair, and it feels like — well, here's Azarenka describing her fall the other day: "At that moment," she said, "it's so shocking because you have no ground. You basically just fall. Your legs go one way, and there is no balance or nothing. Nothing I could control in that moment. And that's scary."
---
7.
I always thought it was weird that Lendl didn't unfurl giant bat wings, personally.