Which Arsenal Player Enjoyed His Flight to Malaysia the Most?
Summertime, and the living for English Premier League clubs … well, it's kind of a drag. They're flying all over the once-green Earth, participating in lucrative summer tours of far-off lands. As I write this, Tottenham are in Los Angeles, Liverpool are somewhere between Canada and Boston, and Arsenal have just recently touched down in Malaysia. That's a long flight — London to Malaysia — and it made me wonder: Who of the Gunners is the most fun to fly with?
Theo Walcott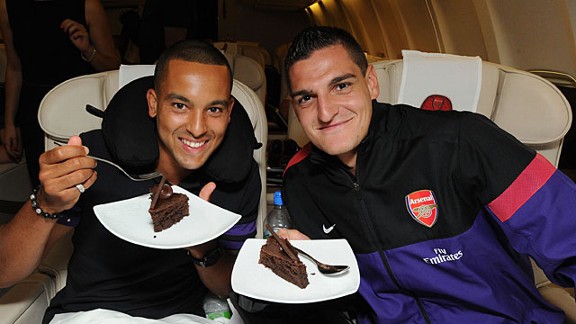 I don't know, Theo. I know you're trying to put on your Grey Poupon face there, but you still went straight to the dessert cart. You can't free-base sugar like that before a long flight. You lay down a nice, healthy foundation — maybe get some roasted almonds and multi-seed crackers and some hummus in there, tell Vito Mannone you've got the audiobook version of Gone Girl loaded on your iPod, so you'll have to discuss how Wojciech Szczęsny is going to need to be kidnapped by one of the gangs in Taken if Mannone ever wants to see the field, and you PEACE OUT. Go to sleep. Fly to Malaysia. While asleep! Don't act like Chunk from Goonies at a Baskin-Robbins.

Alex Oxlade-Chamberlain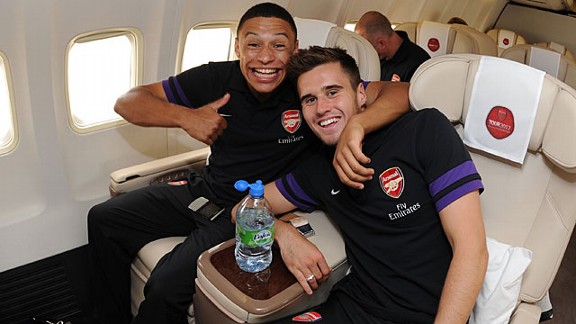 I love Alex Oxlade-Chamberlain. Look at this guy …
But he's trying too hard. You just went to the Euros, Ox. You've been on a plane before. You don't have to act like you and Carl Jenkinson are riding Space Mountain for the first time. Oh, and another thing, Chambo: Maybe don't headlock a guy who had a stress fracture in his back. I know, you're experiencing the miracle of flight, but keep it together.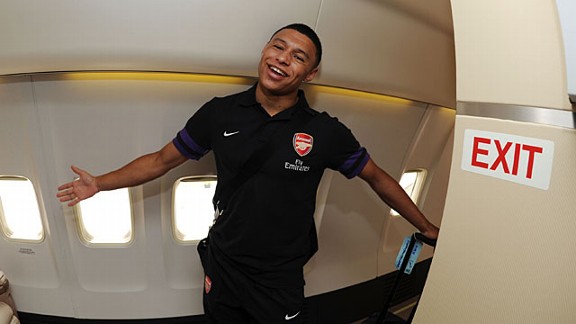 Seriously. That's how a dude gets sucked out of an airplane. Maybe watch Passenger 57 on one of your devices. There's a cautionary scene or two buried in there somewhere.
The answer is …
Alex Song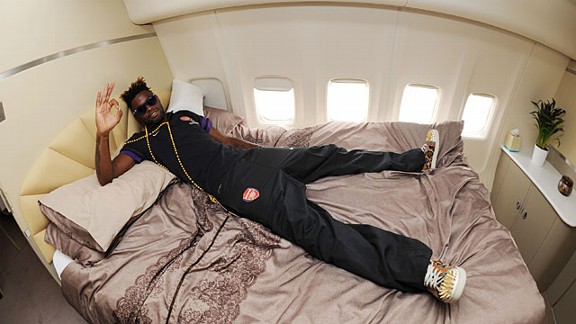 Lying down! A-OK!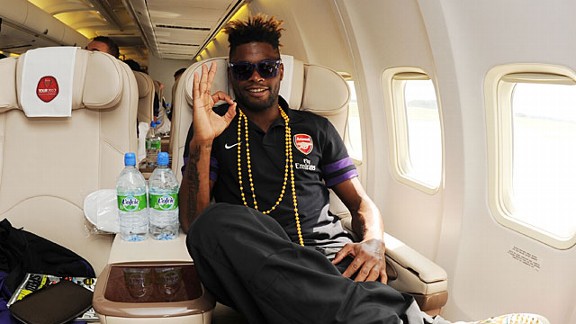 Sitting up! A-OK! P.S. That's a lot of Volvic! Hydrate! I like that!
Just look at what a buzzkill Mikel Arteta was being on the way to the plane …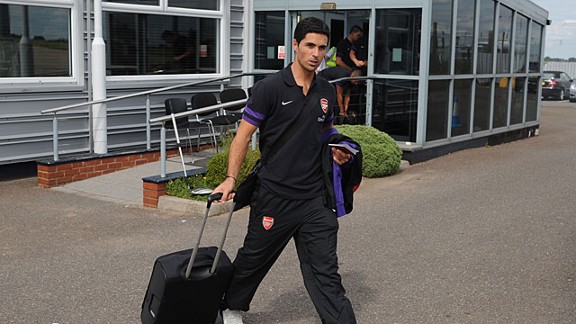 And then look what happens when Alex Song gets involved!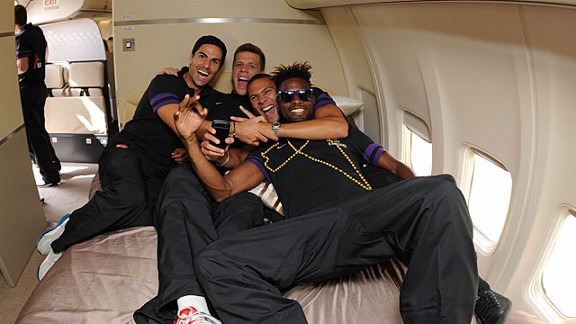 Who wouldn't want to take a 13-hour flight with a guy who rocks these sneakers?!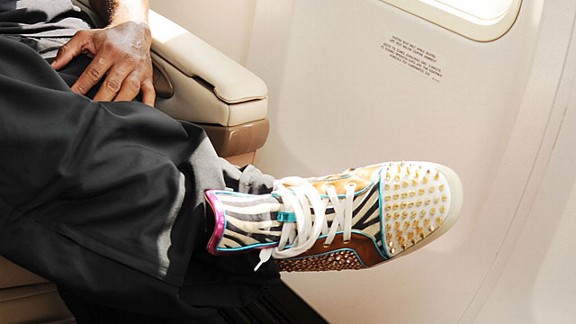 Arsenal fans: On a scale of 1 to 10, one being "not shocked at all" and 10 being "Call Sherry Stringfield and tell her to get the paddles because I am DYING," how surprised are you that Alex Song is the most fun guy to go on a plane trip with?
Filed Under: Arsenal, English Premier League