Remember the Tyton! Backup Keeper Saves Poland in Euro 2012 Opener
I think I need to drink all the beverages in Mr. Chi City's refrigerator …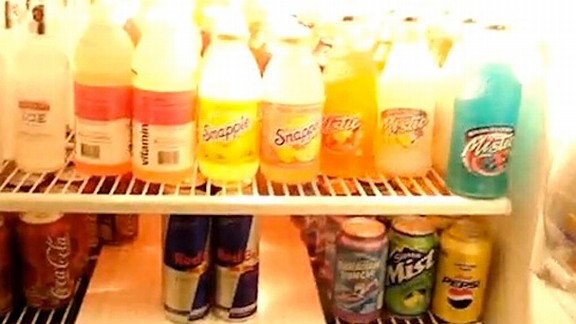 I have Euro 2012 fever and I need to hydrate. Today, host nation Poland drew with Greece in the opening match of the tournament. About 70 minutes in, with the match all even at 1-1, starting Poland keeper Wojciech Szczesny was sent off after bringing down Greek forward Dimitris Salpigidis in the area. In came backup Poland keeper Przemyslaw Tyton, up stepped Greek captain Giorgos Karagounis. And, well, check it out!
I don't think every penalty kick needs to be taken by someone wearing a Han Solo smirk, but Karagounis definitely looked like he wanted Calgon to take him away right there. Not clutch, Giorgos. There's a lot of ways to take a penno (through the roof, hard and low, a sneaky chip), but, as a rule of thumb, one should not approach taking a penalty with a look of utter existential dread and anxiety.
One thing to look for in the clip: There may be no funnier moment in football than when a keeper saves a penalty and his defenders clearly want to go gorillas but they have to keep defending. There's usually one guy who takes a celebratory couple of steps toward the stopper and then is like, "AH CRAP WE'RE STILL PLAYING LOL."
As a bonus, check out Wojciech Szczesny's reaction to seeing Tyton's save after he saw a red card!
Filed Under: Chris Ryan, Euro 2012, Soccer