NFL Season Predictions: The Plausible and Implausible
Rex Ryan Will Not Make It Through the Season
Chris Ryan: If you're going to make predictions, then you need to pay homage to Rex Ryan, who is basically Q: The Winged Serpent of prediction-making. Not to hard-core troll any Jets fans who might be reading (psych), but doesn't this feel like Toonces is driving your car these days? Rex Ryan insisting that he's got this job locked up for the next decade and a half sounds about as convincing as Bart Scott declaring he's not an asshole ("I'm painted as an asshole … I ain't never been an asshole").
Why do I get the feeling that Week 8 will find the Jets locker room looking like that monsters-vs.-S.W.A.T. team scene in Cabin in the Woods, with Tim Tebow hovering about the ground, bathed in holy light, fluttering above the bloodbath on angel wings and singing Amy Grant anthems, while Stephen Hill cowers in the corner muttering, "Hands … hands … Tannenbaum said I had good hands" and Joe McKnight performs some kind of pagan ritual, painting the words "I NEED MONEY" on Greg McIlroy's face with eye-black? This sounds totally plausible to me. What do you think about Rex getting a pink slip?

Robert Mays: I'm inclined to agree with some of that. The Cabin in the Woods scenario is definitely in play, mostly because the Jets already have a werewolf on their roster, and I could see him eviscerating Mark Sanchez by mid-season. That being said, it would take a giant cobra eating the entire defensive backfield to get Rex fired this year.
It's not a stretch to think that the Jets might have the worst offense in football. In a league where offensive success has become predicated on versatile, instant players, the Jets have exactly none. Who's the best non-lineman on the Jets' offense? Is the answer Shonn Greene? Is that not terrifying?
Despite all that, and the Wayne Hunter–Austin Howard–Ghost of Jason Smith debacle over at right tackle, it's still hard to imagine the Jets being bad enough to see Ryan ousted. No team in the league has a better crew in the back half of its defense, and Darrelle Revis might be the most impactful non-quarterback in football. Even during a supposed step backward for the Jets last year, they were still one of the best three defenses in the league despite a pass rush that was un-Ryan-like at times. Nothing about this season is going to be pretty, but even if it all does go wrong with Sparano, Tebow, and whatever else they plan on doing offensively, it's still hard to see this team losing fewer than seven games. With two trips to the AFC Championship game in three seasons, that's a few too many for a head coach to lose his job.
Michael Vick Will Play 16 Games
Ryan: Stranger things have happened.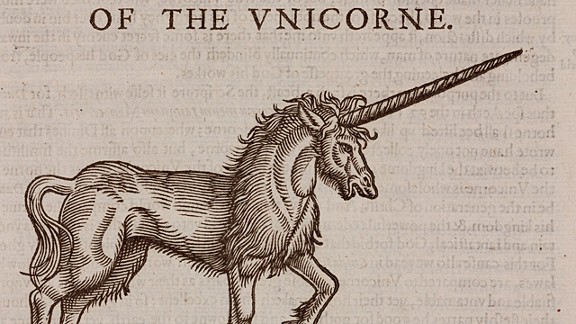 Look, here's the thing: Mike Vick is not Wolverine. But there has to a be a cap on how many times you can shatter your sternum or have your rib cage turned into risotto. I think Vick has reached that threshold. Seeing how Eagles fans have taken to upstart backup Nick Foles, you can imagine that Vick will likely play through a case of black lung this season. And that might be a good thing. I'd never question Vick's toughness, or his commitment to selling a fine used Nissan, but maybe it's time he faces a bit of a challenge from the bench (sorry, VY). Also, this season does have the distinct feel of Andy Reid's Last Stand. If this dynasty is going to be a better than .500 team, Vick is going to have to stay on the field.
Mays: I get that a dude's bad luck might run out eventually, but here's the thing about the human body: It doesn't usually improve with age and increased amount of punishment at the hands of very large men who wish to do you bodily harm. I'd say that Vick and Andy Reid are likely to game-plan around keeping Vick in the pocket and limiting the amount of hits he takes, but the shot to the ribs in the New England game was a simple drop-back-and-throw play. The real issue here might be King Dunlap manning that left tackle spot with Jason Peters out for the year. I don't see how Vick plays in all 16 games. And you know what that means? MORE NICK FOLES. I know we're both excited about this.
The Bears Will Win the NFC North
Chris Ryan: I just feel like whenever you have the cornerstone of your defense starting out the season stating, "My knee will never be the same," you have to feel like a conference championship is a mere 16 games away. Doesn't even matter. Cutler, Marshall, and Tice might sound like Illinois' most dubious law firm specializing in debt consolidation, personal injury, and a bit of … I don't know … JAG work, but they are in fact the brain trust of what should be a ferocious Bears attack. Gone are the days of Mike Martz's astrophysics playbook. Let's let Cutler be a kid out there. What could possibly go wrong, Mays?
Mays: I haven't decided how long it's going to take me to forgive you for putting this on here.
Listen, I'm doing my best to temper the excitement about the Bears, and at times, that's been tough. Brandon Marshall is the best skill position player the team has had since I was a toddler, Matt Forte is Matt Forte, and it finally feels like Jay Cutler has a chance to be the guy the Bears hoped he was.
That doesn't mean there isn't plenty of shit that can go horribly wrong. The Bears decided the best way to improve one of the league's worst offensive lines was to do, well … nothing. Getting 2011 first-round pick Gabe Carimi back at right tackle should help, but J'Marcus Webb is still one of the worst left tackles in the league, and the three guys between them aren't exactly stars. Not having Martz and his continuing quest to end Jay Cutler's life should help, but the line is still one of the bigger question marks for any team that might be considered a contender.
The defense, which has returned to form in the past two seasons thanks to a resurgent Brian Urlacher and the addition of line-play-nerd god Julius Peppers, is a year older. Urlacher's knee joins Charles Tillman's graying hair, a rotating cast of mediocrity at safety, and a surprisingly underwhelming pass rush as potentially huge problems for a unit that was once again among the league's elite last year.
So even with Marshall, Michael Bush, Alshon Jeffery, and Anyone But Mike Martz helping the Bears on offense, I still don't see any conceivable scenario in which they challenge the Packers in the NFC North, let alone develop into the conference favorite by late season thanks to a jelling offense and a defense playing with the urgency of a veteran group clinging to its last gasp of championship-worthy play. None at all.
Randy Moss Will Lead the League in Receiving Yards
Ryan: I know this dude is past it, has washed out with every team he's played with since the Pats, can't keep a decent Ustream schedule, and is now maintaining an odd radio silence with the press in the Bay. But let me remind you that Jim Harbaugh is Eric Taylor and he made Vernon Davis burst into man-tears on the sidelines at the end of the 49ers-Saints divisional playoff game last year because he understands what it means to be alive and catching footballs in America today. The Niners have a tough schedule this season, including battles with both New York teams and a rematch with the Saints in Week 12. Doesn't matter, though; I think Moss will have shattered Jerry Rice's single-season receiving yards record. Clear eyes, full hearts, straight cash, homey.
Mays: When I initially saw this one, I laughed it off pretty quick. Then I started thinking things like, Remember what happened the last time we thought Randy Moss died? and What odds would you need to bet against this? The only thing I can guarantee is that even if 2012 Randy Moss turned into 2007 Randy Moss, the Niners are still the Niners, and Alex Smith is still Alex Smith. There's a very good chance that Moss is barely effective for an offense that barely throws the ball, but I'm not willing to make any guarantees about that. If Moss has done anything in his career (and he's done a bunch), it's been redefining what we think is possible from the wide receiver position.
Still, even if the Niners do open it up a bit more than they did last year, I'd have a hard time envisioning any San Francisco receiver catching more than 60 passes. This is a team and a coaching staff that knows itself, and even if Moss has a little something left, he won't get the chance to show it all off.
Joe Haden Will Lead the League in Interceptions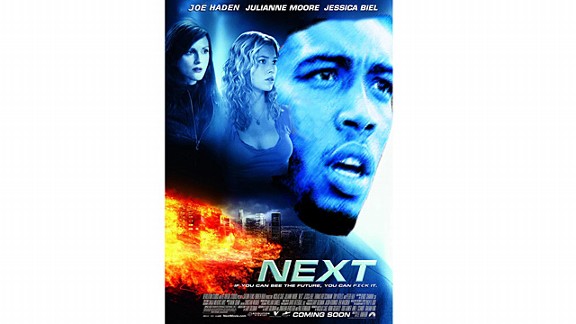 Ryan: Here is the thing about the future. Every time you look at it, it changes, because you looked at it, and that changes everything else. Joe Haden can definitely see into the future. This is my favorite suspension of all time. Let's do this.
Mays: Has anyone asked Joe about this? Is it possible that he was studying for the LSAT or something? I'm not going to hold it against the guy if he's trying to get a bit of an edge with that stuff. It's a tough world right now.
Seriously, though, if he wasn't going to miss the first four games, this might be in play. Haden was the best rookie cornerback in recent memory, and although he took a step back last year, the third season has been a breakout for other highly drafted cover men (see Revis, Darrelle). Even if he were to play 16 games, I'd still have two problems:
1. The Browns will likely be losing early enough and often enough that most of Joe Haden's work will be done in run support. Cleveland will be without space-eater and very good nose tackle Phil Taylor for the first six games of the season, and that should limit D'Qwell Jackson's ability to make plays from the middle of the Browns defense. Teams will score on the Browns, and when they do, they'll likely run and then run some more.
2. Leading the league in interceptions is often a matter of chance. Whoever does it has to be a player who's bad enough to warrant attacking, but good enough to make teams pay for it when they do. There's a reason DeAngelo Hall picked off Jay Cutler four times two seasons ago. And it's the same reason Cutler said he'd keep throwing Hall's way if given the chance again.
Filed Under: Chicago Bears, Chris Ryan, Michael Vick, New York Jets, NFL, Rex Ryan, Robert Mays