NBA Short-Attention-Span Power Rankings: Amnesty International
Glenn James/NBAE via Getty Images
A survey of the players and teams making moves in last night's NBA action.
1. Kobe Bryant
Amnesty THAT

— Kobe Bryant (@kobebryant) February 24, 2013
2. The Profoundly Depressing Image of Doug Collins Spending His Time Longingly Tracking Moe Harkless's Season, via Box Score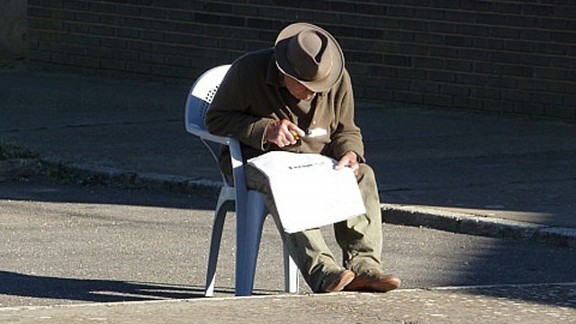 Damn, Ric Bucher. Way to bury the gems in a Sulia post! The idea of a head coach making a mood board about a 19-year-old he traded away sounds a lot more like something Larry Brown would do, which doesn't make me feel any better about this situation. Bucher's item was a way of illustrating the buyer's remorse Collins seems to be having about Andrew Bynum. You know who else illustrates Doug Collins's buyer's remorse about Andrew Bynum? Doug Collins. Here's the Sixers coach, after watching Bynum take part in one of his first practices of the season: "It's amazing seeing him standing out there; he distorted the whole practice. You get visions of what might've been … He's said that he's going to play, but this season is slipping away. We've got 24 games after [this weekend]. We're eight [games] under .500, and we've got to play the Miami Heat four times."
Translation:
A few games behind the Bucks for the last playoff spot in the Eastern Conference, and with a hot Toronto team on their heels, Collins seems to be waving the white flag on the Sixers' season. I find his pessimism interestingly timed. Also, P.S., as a Sixers fan, I'm way more nervous about Nikola Vucevic being a stud than I am about Moe Harkless.
3. Andrew Bynum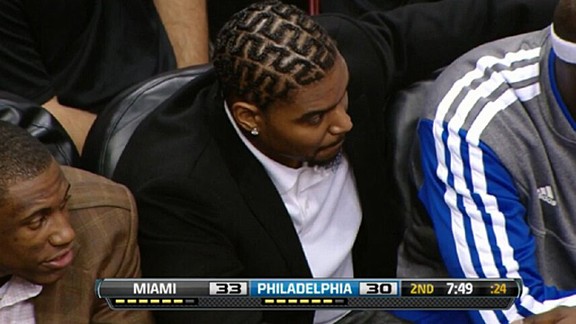 This photo comes via Noam Schiller. Jonah Keri won the caption contest by describing Bynum's latest hair art as a "Legend of Zelda look." You should feel free to revisit Rembert Browne's comprehensive discussion of Bynum's salad, here. And for what it's worth, I really don't see how you could have buyer's remorse about Andrew Bynum.
4. Ricky Rubio
Hey, everyone, check it out: here's an image of Derrick Williams chilling out at home, watching Ricky Rubio tape …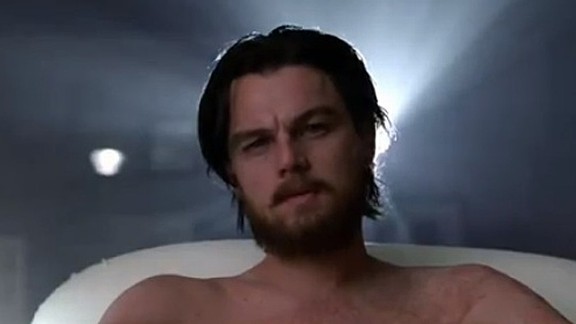 Not to take anything away from Golden State's smash-and-grab in Minnesota, but the thing that stood out from yesterday's Warriors-Timberwolves game was the way Ricky Rubio — who seems to be getting stronger with every game — makes his teammates look. The Wolves' starting lineup of Ricky-Ridnour-Pek-Kirilenko-Williams was really entertaining, jumping all over Golden State early in the game and getting out to what, at one point, was a 12-point, first-quarter lead. Rubio still needs a lot of polish (he went 3-for-10 from the field, and tarnished his 11-dish night with six turnovers). But the impact he has on Williams is pretty obvious. Whether in transition or working off of high pick-and-rolls, the former no. 2 overall pick looked like, well, a no. 2 overall pick. Yesterday, Williams got off to a red-hot start, getting a lot of action from the top of the key, scoring eight in the first quarter, and culminating with an alley-oop dunk off a half-court lob from Rubio. Williams's name was bandied about a bunch at the trade deadline, but wouldn't you want to see a Wolves team with the healthy nucleus of Rubio, Williams, and Kevin Love all on the court at the same time?
5. Marquis Teague
Included for no other reason than his "praying to Ra, the Sun God" defense of this runaway-train Westbrook dunk.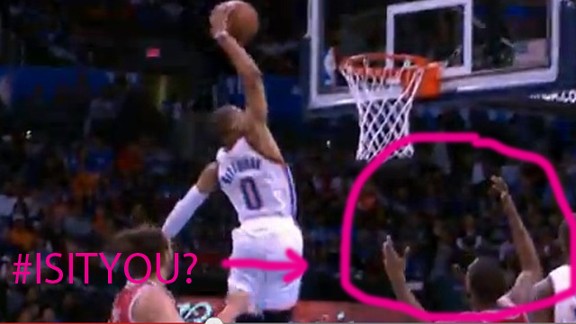 He is not a solar deity, Marquis. He's just Russell Westbrook.
Filed Under: Andrew Bynum, Chicago Bulls, Golden State Warriors, Kobe Bryant, Los Angeles Lakers, Minnesota Timberwolves, NBA, Oklahoma City Thunder, Russell Westbrook