JaVale McGee Is the Special Ingredient
What's more amazing here?

That JaVale McGee already had a 3-point shot celebration in his back pocket? That it's referred to as the "Betty Crocker" on the NBA's YouTube page? How much better it would be if it had been called "The Barefoot Contessa"? Or Kosta Koufos's utter certainty that it was money from the moment it left McGee's hands? Kosta!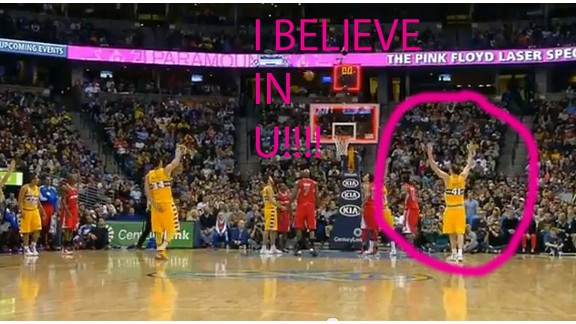 Filed Under: Chris Ryan, Denver Nuggets, Javale Mcgee, NBA