Checking in on Your (Old) Favorite NHL Player
Kirk Irwin/Getty Images
It's easy to forget that last summer featured some major player transactions in the NHL. Between free agency and an unusually active trade market, plenty of players found new homes. Some of those moves have worked out well. Others … not so much. Here are a dozen of the biggest names who switched teams before this season, and an update on the impact they've had so far.

Rick Nash, New York Rangers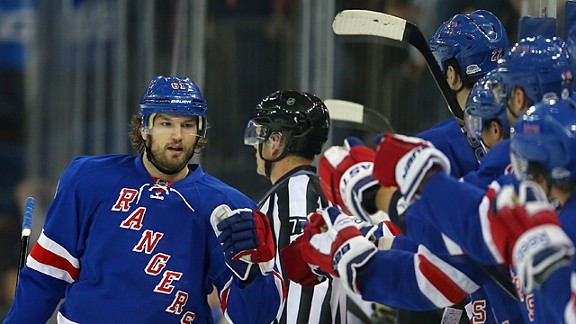 How he got there: After Nash's trade request became public leading up to the 2012 deadline, Blue Jackets GM Scott Howson inexplicably held on to him until the offseason in hopes of a better offer. He didn't get one, and ended up moving Nash to the Rangers for an underwhelming return.
How he's doing: An injury cost Nash four games, but he returned to the lineup last week and has been on fire ever since, with three straight multi-point games. He's up to seven goals and 18 points in just 17 games, making him New York's leading scorer. Also, he does stuff like this. He's good at hockey.
Meanwhile, in Columbus: Hopelessness. Despair. People getting fired. The team is mired in last place, with no chance at a playoff spot and nothing to play for. So, basically, not much different from the 10 years Nash was there.
Zach Parise, Minnesota Wild
How he got there: After leading the Devils to a surprise appearance in the Stanley Cup finals, Parise entered unrestricted free agency as one of the top available players. He cashed in with his hometown Minnesota Wild to the tune of $98 million.
How he's doing: The results so far have been middling — 15 points in 22 games for a team that's sitting just outside the playoff picture. Then again, you don't sign a player to a 13-year deal if you're focused on short-term results.
Meanwhile, in New Jersey: The Devils started the season as one of the league's biggest surprises, if a defending conference champion leading its division can be considered a surprise. They've been free-falling lately, though, and could use Parise's production on an offense that ranks near the bottom of the conference in goals scored.
Ryan Suter, Minnesota Wild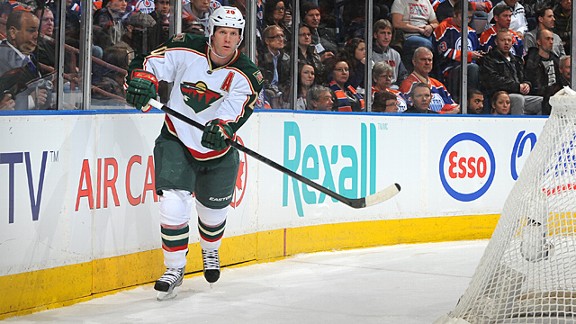 How he got there: After being named an All-Star in his seventh season in Nashville, Suter signed a deal with the Wild that was identical to Parise's, minus the hometown angle.
How he's doing: Suter got off to a slow start but has been better lately. He finally scored his first goal of the season Tuesday night against the Blackhawks, and his 14 assists mean his points-per-game average has actually nudged slightly higher than it had been in Nashville.
Meanwhile, in Nashville: The Predators are slumping, and Suter's old partner Shea Weber has struggled without him. That's not good news, considering how much the Predators are paying him. And unlike the Devils and Parise, the Preds don't have a long 2011-12 playoff run to look back on, as a reward for letting a star UFA walk for nothing instead of trading him when they had a chance.
Alexander Semin, Carolina Hurricanes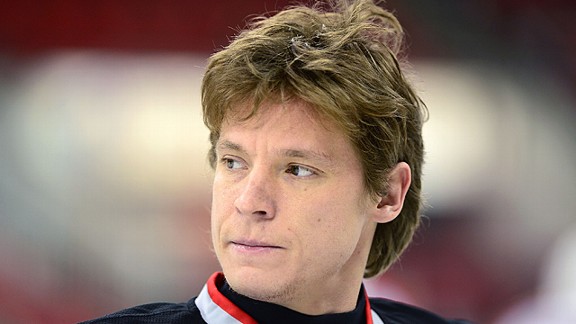 How he got there: On paper, the talented Semin was one of the marquee names on last offseason's free-agent list. But his reputation for inconsistency (he might as well just go ahead and add "enigmatic" to his legal name at this point) meant that the best offer he could find was a one-year deal with the Hurricanes.
How he's doing: Semin's quietly put up better than a point-per-game while playing on the Hurricanes' top line and has nine points in his last four games.
Meanwhile, in Washington: The Capitals don't miss Semin at all, according to a recent Troy Brouwer rant. The standings suggest otherwise.
Jordan Staal, Carolina Hurricanes
How he got there: Staal apparently got tired of being stuck behind Sidney Crosby and Evgeni Malkin on the Penguins' depth chart and turned down a reported 10-year, $60 million extension offer. That led to a draft-day trade that sent him to Carolina, where he signed an identical deal with the Hurricanes.
How he's doing: Staal has put up 16 points in 22 games. Those aren't the numbers of an elite center, but it's roughly equal to his scoring pace over the past few years in Pittsburgh and has been enough to help the Hurricanes take control of first place in the Southeast.
Meanwhile, in Pittsburgh: The Penguins might have missed Staal while Malkin was out of the lineup with a concussion, but overall, they can't have many regrets about how this played out. They made a fair offer, but Staal simply wanted to go elsewhere, and they managed to get a very solid haul for him.
Derek Roy, Dallas Stars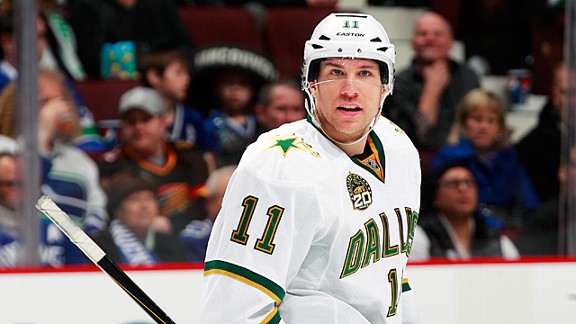 How he got there: After a subpar 2011-12 season, the Sabres dealt Roy to Dallas for Steve Ott as part of their attempt to toughen up.
How he's doing: A three-point night against the Blues gave him 14 points on the season (but just three goals), and he's a +7 after being a minus player in three of his last four seasons in Buffalo. Roy's been OK, but you have to think the Stars were hoping for more.
Meanwhile, in Buffalo: The Sabres have been a disaster, but that hasn't been Ott's fault. He's almost matched Roy's offensive numbers while supplying the sort of gritty game the Sabres had convinced themselves they needed.
P.A. Parenteau, Colorado Avalanche
How he got there: After a career year with the Islanders, Parenteau signed a big-money deal with the Avalanche as an unrestricted free agent. That happened despite suggestions that his numbers were largely a byproduct of playing with star center John Tavares.
How he's doing: Maybe it wasn't Tavares, after all — Parenteau has 20 points in 22 games and has been one of the year's few good stories for Avalanche fans.
Meanwhile, on Long Island: The Islanders are stumbling along in last place in the Atlantic as usual, though Parenteau's absence hasn't prevented Tavares from continuing his ascension to elite superstar status.
Olli Jokinen, Winnipeg Jets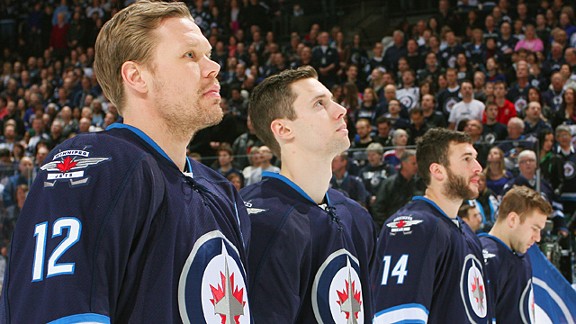 How he got there: Desperate for a forward who could play on the top line, the Jets gave Jokinen a two-year, $9 million deal in free agency.
How he's doing: So far, the 34-year-old Jokinen has been a bust. He has just seven points and started off February with a nine-game pointless streak. Recently, he's spent time filling the role of third-line center.
Meanwhile, in Calgary: The Flames haven't been good, although it's hard to imagine that they miss Jokinen's sparse production very much. Then again, they didn't seem to miss him much the first time he left Calgary and they decided to reacquire him within months. The Jets are probably praying for a repeat.
Jaromir Jagr, Dallas Stars
How he got there: Coming off a solid return to the NHL with the Flyers, Jagr surprised many by signing a one-year deal to join fellow 40-year-old free agent Ray Whitney in Dallas.
How he's doing: Despite turning 41 a few weeks ago, Jagr just keeps chugging along. He has 15 points, although that total is skewed by a four-point explosion on opening night that was followed by just a single point over his next seven. Still, he's only missed one game, and his work ethic continues to impress.
Meanwhile, in Philadelphia: Losing Jagr was part of a frustrating offseason for the Flyers, who also lost Matt Carle to the Lightning and saw the Predators match their offer sheet for Shea Weber. The Flyers are still in the playoff picture, but they've lost more than they've won and are solidly in the "underachieving" camp.
Mike Ribeiro, Washington Capitals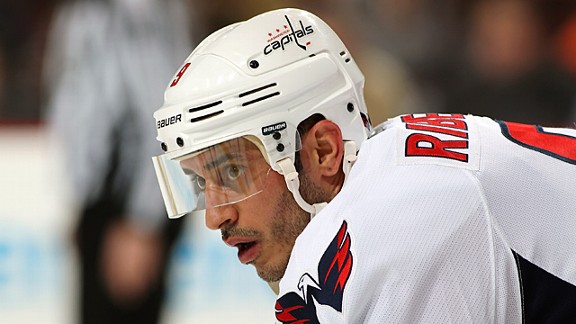 How he got there: Ribeiro was yet another piece of the Stars' busy offseason, as he was dealt to the Capitals for prospect Cody Eakin.
How he's doing: In what might be the only truly good news to come out of the first half of the Capitals' season, Ribeiro's 25 points not only leads the team, but has him in the top 10 in scoring in the NHL.
Meanwhile, in Dallas: Ribeiro has 10 points more than any Star center has managed. But Eakin has also looked good, playing second- and third-line minutes.
James van Riemsdyk, Toronto Maple Leafs
How he got there: The Leafs and Flyers finally agreed to a long-rumored trade that sent van Riemsdyk to Toronto in exchange for defenseman Luke Schenn.
How he's doing: It didn't take long for van Riemsdyk to find himself on the top line with Phil Kessel, thanks to an injury to Joffrey Lupul. His 13 goals lead the Maple Leafs, and his emergence as a legitimate first-liner has helped the Leafs hold onto a playoff spot.
Meanwhile, in Philadelphia: Schenn's looked a lot like the player he was in Toronto: a solid physical presence (he leads the team in hits) who'll frustrate you with the occasional glaring error.
Anders Lindback, Tampa Bay Lightning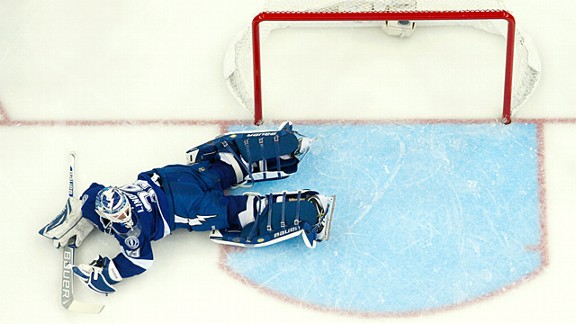 How he got there: Lindback had been solid in two years as the backup in Nashville, but he was never going to get a chance to start with All-Star Pekka Rinne and his massive contract ahead of him on the depth chart. When the Lightning offered multiple picks and a prospect, the Predators made the deal.
How he's doing: So far, the results have been disappointing. His 8-5 record looks nice, but Lindback's 3.18 GAA and .892 save percentage are basically identical to the Lightning's team average last year, and those numbers were bad enough to force GM Steve Yzerman to deal for a new starter. Backup Mathieu Garon has been the better goalie so far, and had started four straight before getting hurt Monday night.
Meanwhile, in Nashville: Rinne has looked good while starting 20 of 23 games; it's possible they're not even aware that Lindback is gone.
Filed Under: NHL